It's looking like it will be a Merry CRUSTmas for pizza lovers this year! Lidl have taken the components of our favourite Christmas Dinner and magically merged it with a limited edition crispy, cheesy, succulent pizza pie.
The Italian style hand-stretched pizza has a thin and crispy stone baked base and rich Mediterranean style tomato sauce. Generously topped with all the trimmings of Christmas; chargrilled turkey breast, ham, brie, cranberry, caramelised red onions and not forgetting mozzarella cheese.
Not ones to waste time, we couldn't wait to try it out.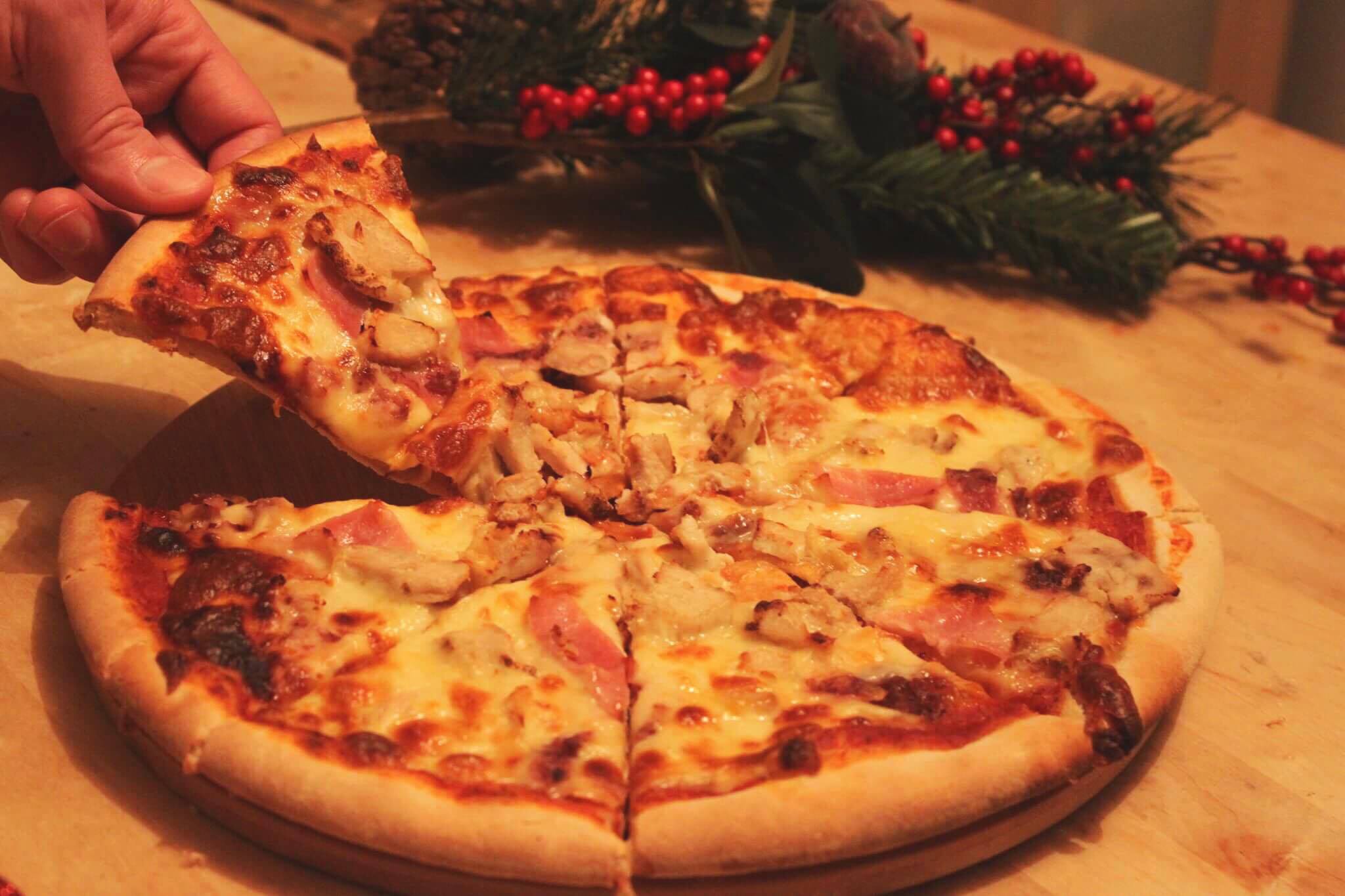 Christmas Dinner on a plate in 10 minutes, and honestly? It's actually pretty good! The turkey doesn't feel dry as it's balanced out by the mozzarella and brie.  The sharpness of the caramelised red onion cuts through the creaminess of the cheese like a treat. My only improvement would be to add more cranberry sauce. I barely tasted it throughout, and would have loved a heavier flavour. Not everyone's a big cranberry fan like me, but if you are – maybe try using it as a dip with the pizza instead.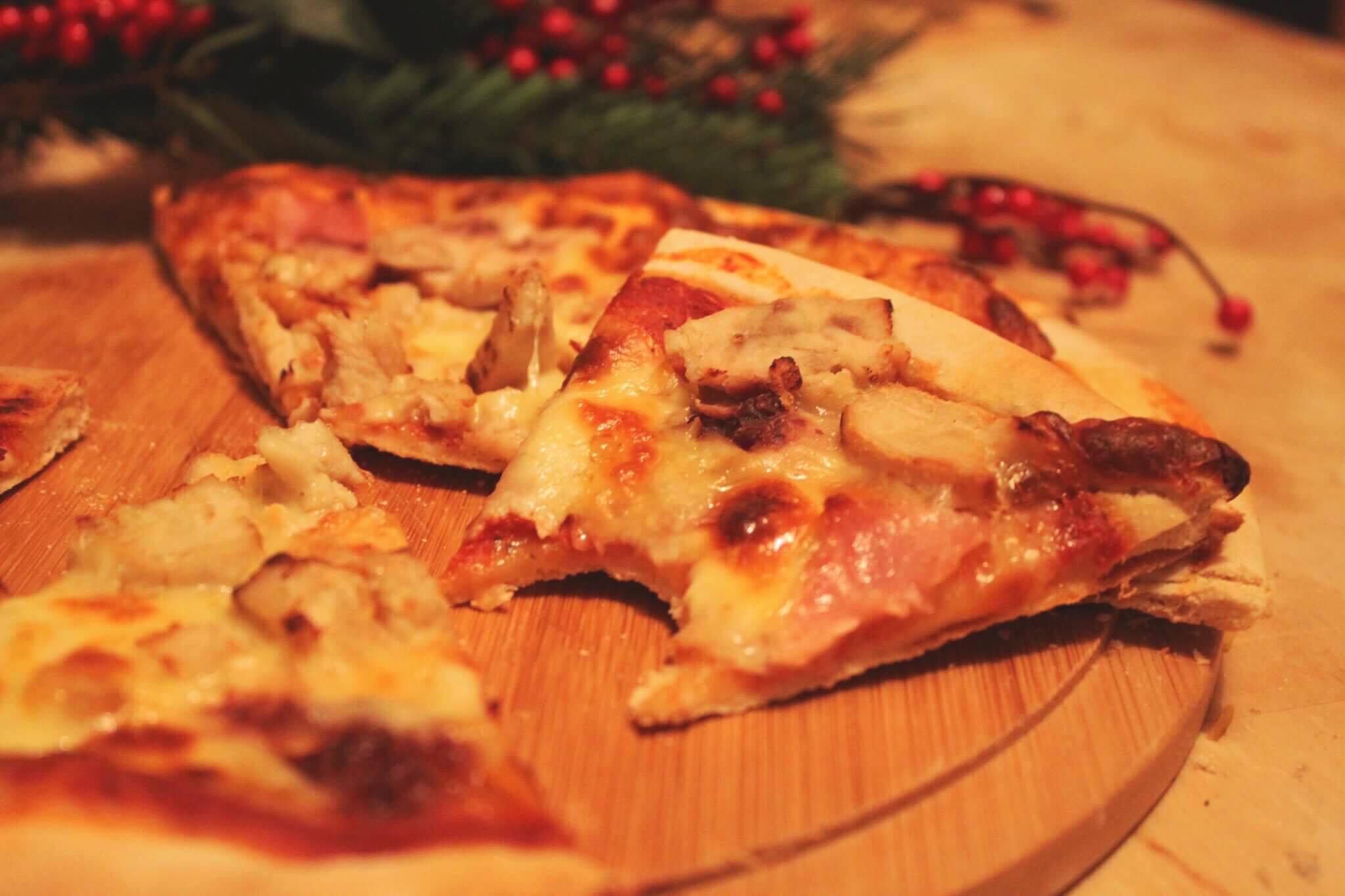 We think it'll be a firm favourite to whip together as a dinner in the run up to the big day, and it's a steal at £2.99!
Get your hands on The Deluxe Christmas Dinner Pizza across all Lidl stores in England, Scotland and Wales now.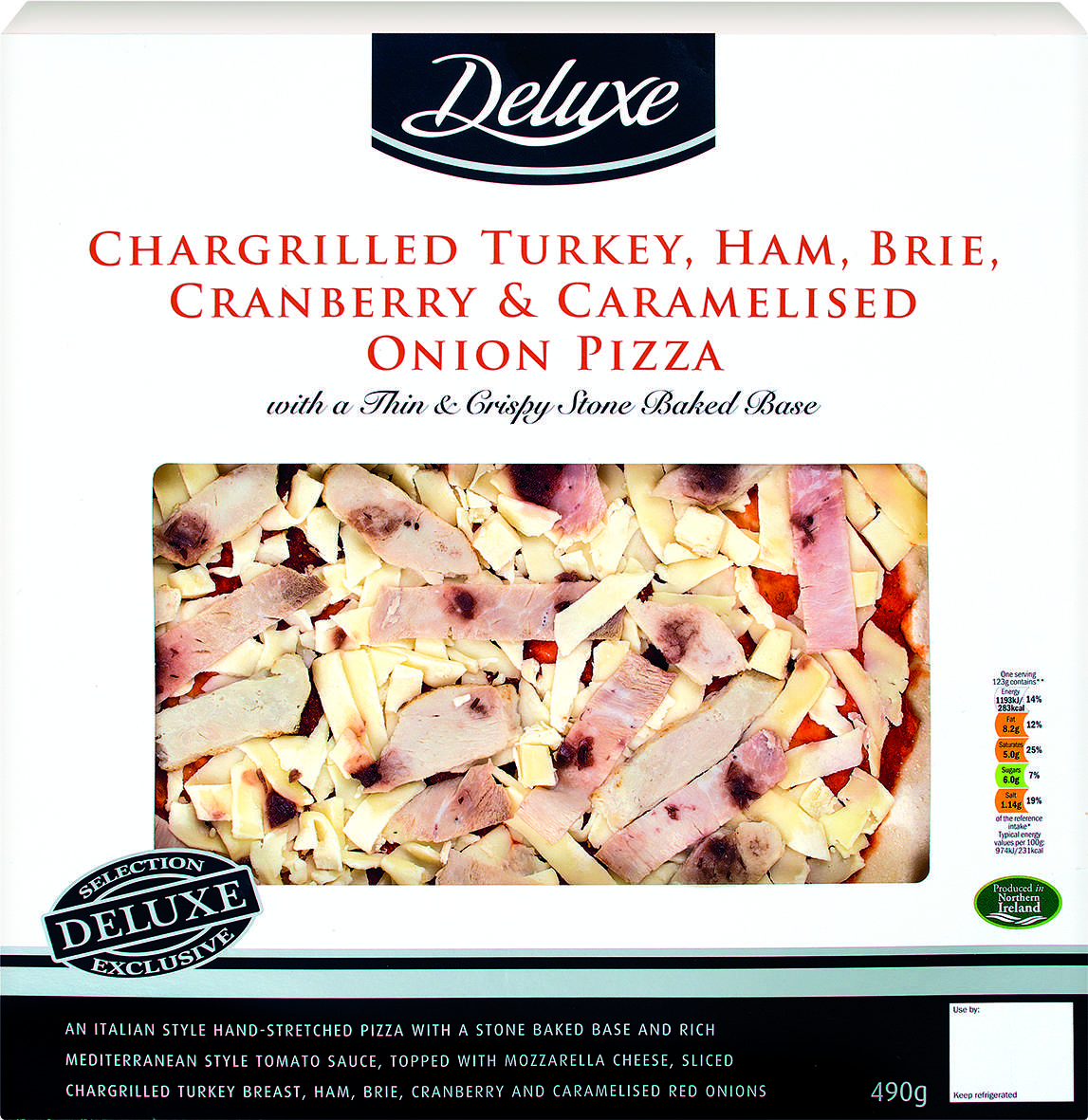 For an oven, home cooked pizza I was pretty impressed. It scored generously on the Annem-o-meter in comparison to other store bought ones I've tried.
More pizzas should have brie on them.