When I first heard the words, 'green cheese sauce' I was instantly intrigued. I know Brussels Sprouts can divide people, but I honestly think if you're a sprout hater, you've just been eating them wrong. Nobody likes a boiled sprout. Nobody. Just like any other boiled vegetable, it's bland. Toss them in some butter, and now we're talking. Fry them like Sutton & Sons chip shop do, then we're definitely talking. Mix them up in cheese somehow, or put them into a burger, sign-me-up-immediately!
Deliveroo have partnered with Absurd Bird to launch the 'Sproutmas Burger' and according to them, it took three whole months to perfect the recipe. This naturally gave me pretty high expectations!
The burger features pan-fried Cajun sprouts, chicken dusted with a sprout spice crust, a green cheese sauce, sweet potato and watercress. They're also serving up some mac and cheese sprout balls.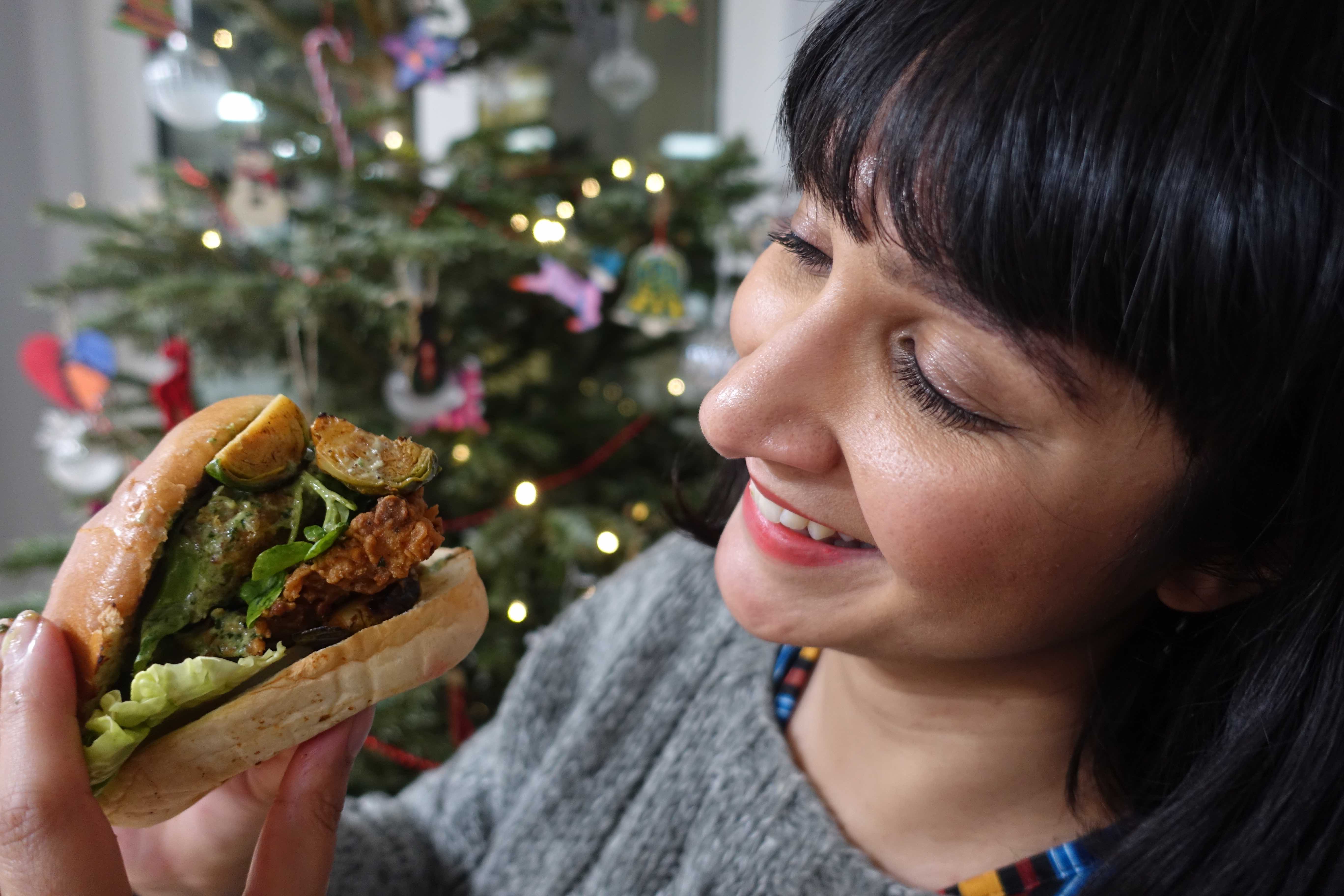 The verdict?
The balance of the burger overall is pretty delicious. It tasted far better than expected, with a wonderful crunchy texture coming through from the pan fried sprouts. I ended up sharing it with some friends to get their opinion too, and we all agreed that the sweet potato patty paired perfectly with the fried chicken. The burger wasn't heavy, and the subtle spice running through was measured well. The cajun didn't over power, but left a gentle kick of flavour.  We really, really like the use of sprouts throughout!
The mac and cheese sprout balls were utterly delicious, and we devoured them. The only thing I'd flag is that it wasn't particularly cheesy, and I didn't think there was any macaroni in there. Still, I'd certainly eat it again, but I don't think it should be named a mac and cheese ball. Sprout ball will do!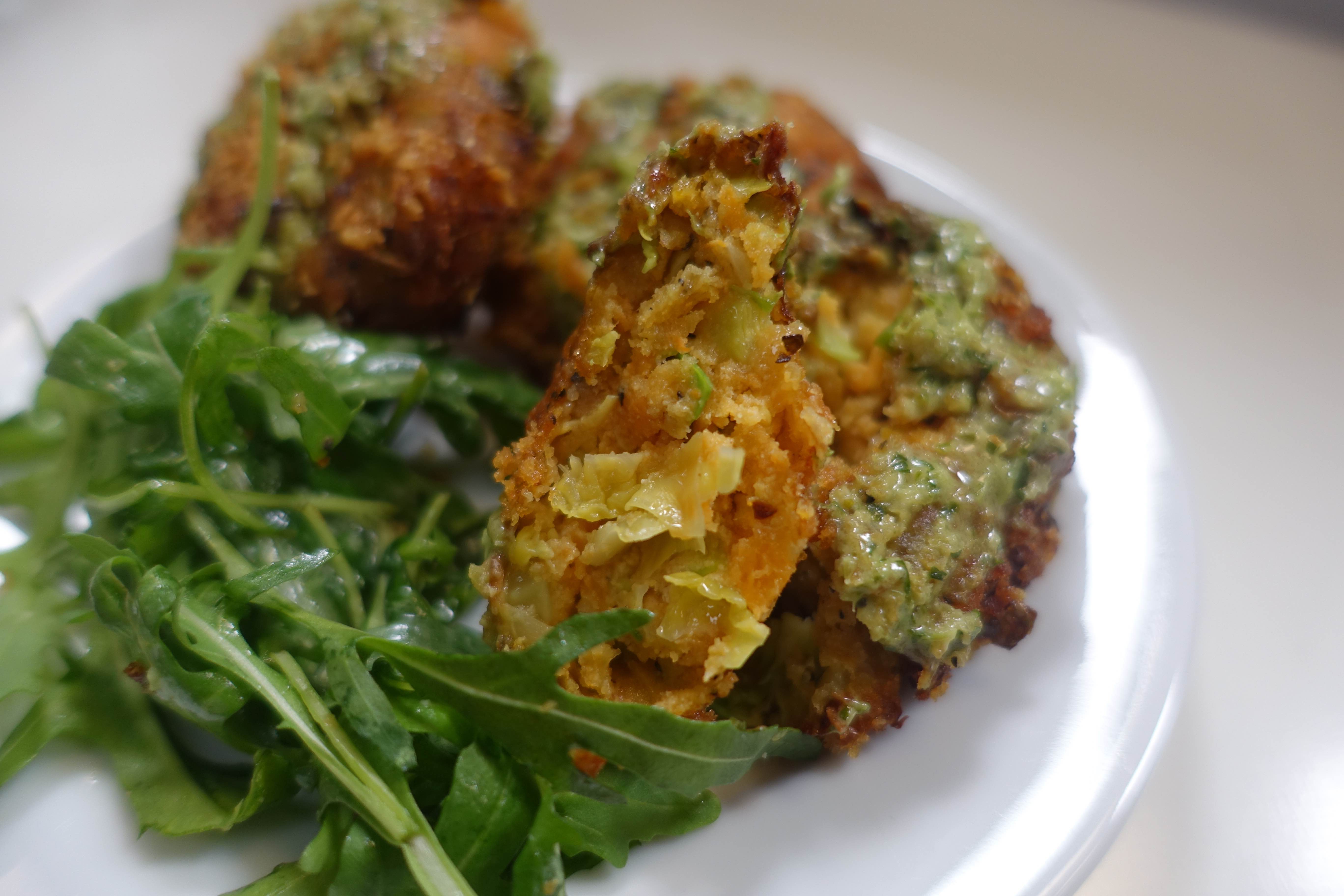 Available for the entire festive season, orders can be placed online or through the Deliveroo app between 17:00 and 22:00 each day till Christmas. The burger is priced at £9.95, or if you're feeling especially sprout hungry you can get it with the "mac & cheese" sprout balls for £12.99 all in.
I give the burger a solid 8 on the Annem-o-meter, as I'd definitely eat it again!