Alcohol. It's a love, hate relationship isn't it? Recent surveys have revealed that more and more young people are embracing being alcohol free and loving it. Maybe it's because there's so many delicious hangover free options these days! Gone are the days where if you're not drinking alcohol on a night out -your only options are sugary coca cola and cheap orange juice. There's a new wave of drinks on the block and we tried a couple and narrowed it down to our top picks below.
Listen back to the entire review, live on talkRADIO on Paul Ross's Big Set Breakfast Show. We even popped open a bottle of guilt free bubbly at 8.30am!
Seedlip
Hailed as the world's first, non-alcoholic spirit, you can make yourself all sorts of drinks with this. It's clear like gin and made in the same process as gin with lots of different botanicals such as lemon peel and cardamom distilled individually then blended together. You can drink it like gin, with tonic or in a martini AND YOU GET NO HANGOVER. It is also sold in a rather beautiful bottle which looks like an expensive gin!  Basically – you could replace gin with Seedlip and no one would know and I won't tell if you don't. We tried both the Spice 94 and their new Garden 108 the G&T way – over ice with some tonic, served with a garnish of red grapefruit for the Spice 94 and cucumber for the Garden 108.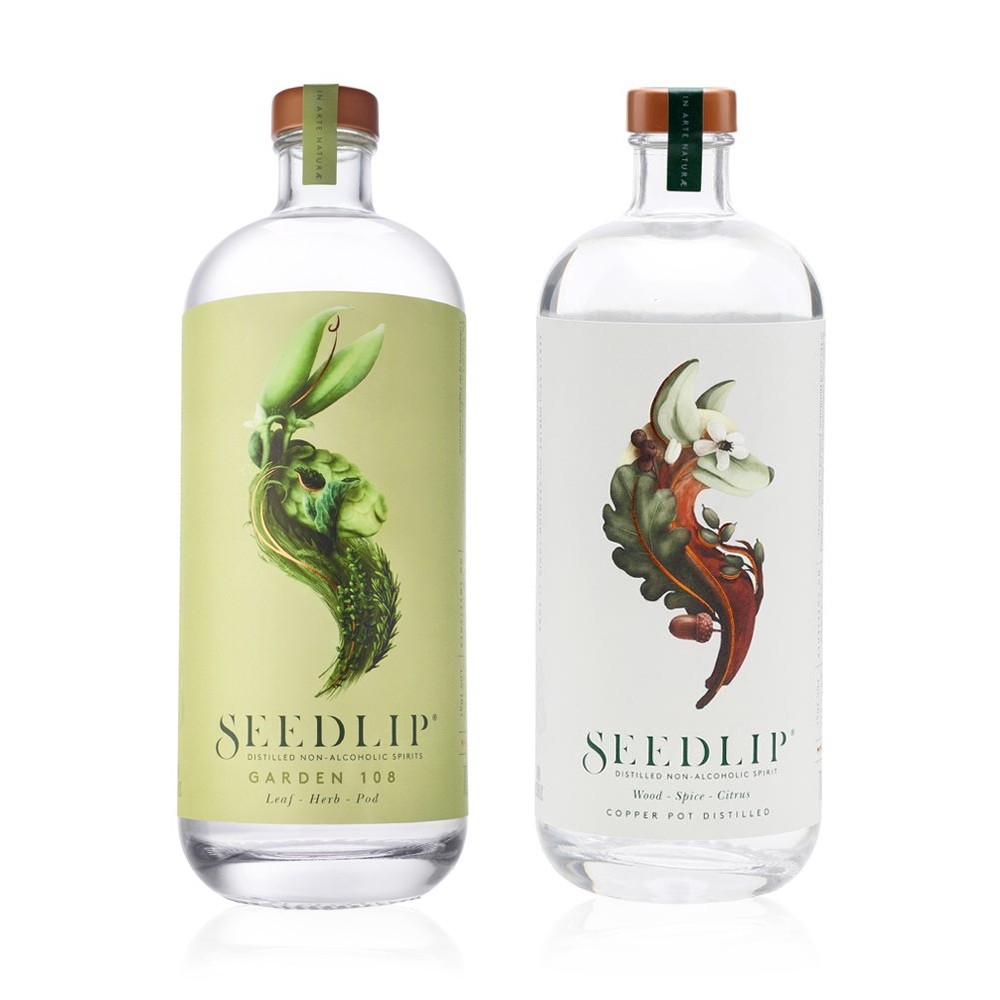 This was truly a taste explosion. Very aromatic with lots of flavours hitting the tongue but wonderfully refreshing. I'm a big fan and would happily drink more! Each bottle costs £27.95 for 700ml and you can grab yourself a bottle from drinks website –  31Dover.com
Thomas & Evans No 1.
This is quite a refreshing, lightly sparkling drink which took me back to the summer. It's made in a similar way to premium spirits, with green fruit extracts, citrus peel and botanicals that are steam distilled and filtered through silver birch. The result? A drink that has lots of delicious aromas! It's distinctively sweeter than the Seedlip and the light fizz makes me think of lemonade, with more flavours mingling on the tongue. You should get hints of apple, elderflower, citrus peel and oak. We served this with a thin slice of apple poured over some ice. I must say, the sliced apple in the glass was a great suggestion on T&E's part. The sharpness of the granny smith cut through deliciously. 
Pick it up for £3.95 for a 330ml bottle, in store or online from Harvey Nichols – or head over to their website for more.
Eisberg Sparkling Rosé
Eisberg have been making non-alcoholic wine for some time, but they've only just added sparkling wines to the mix. We tried the Sparkling Rosé which still manages to keep the fresh and fruity quality of Prosecco as they remove the alcohol from it quite gently. How they remove the alcohol – the won't say. It's a much guarded Eisberg secret and they say something about the grapes and "using one of the world's most advanced techniques." Fancy!
The bottle is quite beautiful so it still provides the theatre of popping open a bottle of champagne in case you've got a birthday or an event coming up and you're not up for drinking. In comparison to the other drinks above, this was definitely on the sweeter side with fruity tastes and aromas of strawberries with a hint of cherries. It's a beautiful blush colour and quite like proper rosé, without the sharp kick of alcohol. Again, in the summer this would be fantastic.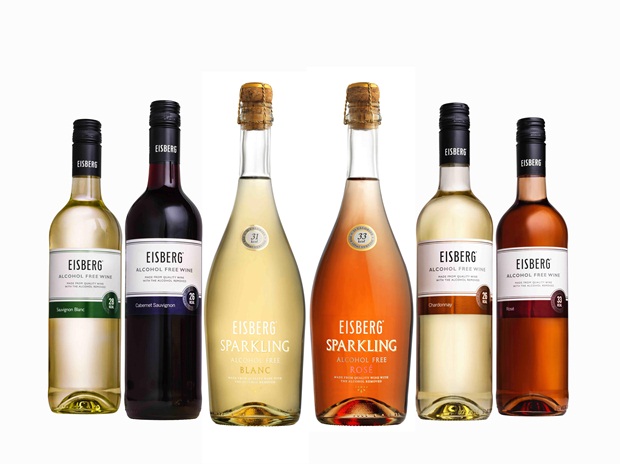 True Nopal Cactus Water
Ok, so this isn't an 'alcohol style' non-alcoholic drink, but what the heck! Cactus water has been talked about a lot over the last few months since Waitrose revealed it as a top food and drink trend for 2017 in a recent report. It's also BRILLIANT as a hangover cure – much like coconut water because of all the hydrating electrolytes.  It's very refreshing when had over some ice and has a distinctly fruity taste, but not that sweet. I wouldn't go as far as saying bland, but I'd certainly say it could take some getting used to. If you're already into coconut water though, I have a feeling you'll love this. It is made from the Prickly Pear cactus fruit which is naturally rich in antioxidants.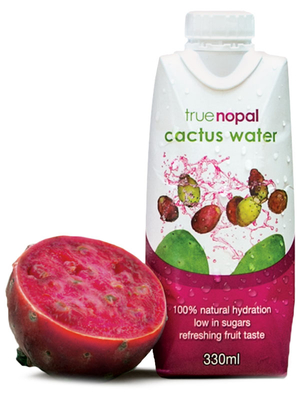 Pick up a bottle for £1.69 from Ocado!
So there you have it, there are plenty of options if you have decided to cut out alcohol for January. Even if you haven't, I hope some of the options above float your boat and help in cutting back. It's better for both your health and your wallet!