Whoa, whoa, whoa, whoa. Shut the front door. The world's finest hotel suite has been created…. a CHEESE THEMED HOTEL EVERYONE.
Nothing gets cheddar than this.
Want to stay in it? Here's everything you need to know:
1) You can stay in it for free, but it's a competition.
Run by Cafe Rouge the competition includes a two night stay in its new cheese suite. They say the experience will give you as much cheese as you could ever want, but as they also give you a £50 Cafe Rouge voucher to spend on a meal which you can spend at any time and in a Cafe Rouge of your choice, presumably to buy more cheese – right? You need to be a UK or Channel Island resident aged 18 or over to enter. The competition will close on Tuesday, January 21 at 23.59pm so make sure you get your entry in.
2) It's in Camden, North London.
They say the room will be decorated with cheesy furniture and jokes!
3) There is a cheese hotline delivery service
The service lets you order dishes include halloumi frites, a camembert and raisin chutney baguette and a beef Bourguignon burger stuffed with raclette and comté cheese, and some Croques with different fillings.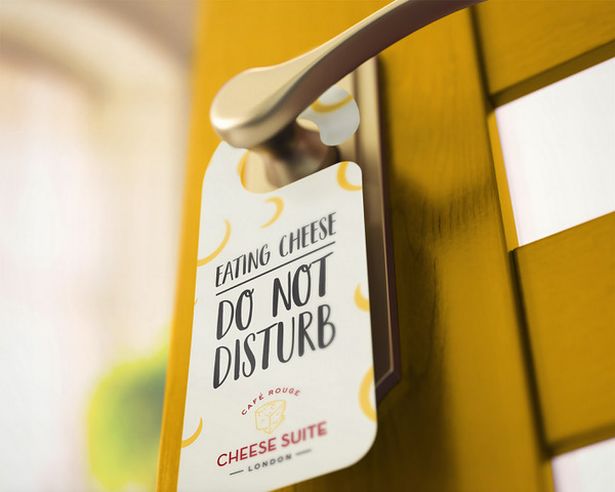 4) The room is packed with cheese and wine.
There is a minibar stacked with cheese, crackers, wine, and any other amenities you might need so you can gorge on cheese all night long!
5) There is cheesy music and games.
You and whoever you choose to take will get to relax in the hotel room. Cafe Rouge suggests you might want to listen to some "R 'n' Brie" or catch up with "someone cheesy on the eyes". There will also be board games in the room.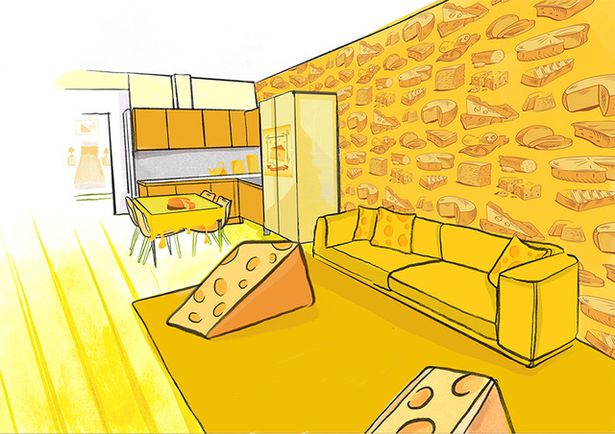 6) It's to raise money for the charity, Princes Trust.
While the whole experience, including entry into the competition, is free, guests will be encouraged to donate to the Prince's Trust, a charity which helps vulnerable young people to get their lives on track. Even more reason to enter!
Head to Cafe Rouge's website here to read more about the terms and conditions and enter the competition.