If you prefer your alcohol in edible form, then you're in luck. Not only can you get it in the form of cheese, and cake – you can now have it as gourmet marshmallows.
Introducing the world's first Bloody Mary Marshmallow. When we first tried this we were a little unsure about it. As much as tomato is a fruit, we just weren't sure how it would be in dessert form. In the true essence of this blog however, we figured it might be another one of those 'So Wrong It's Nom' moments. We know food has no rules, so happily took a bite, which led to another… and then another, and finally the pack was gone.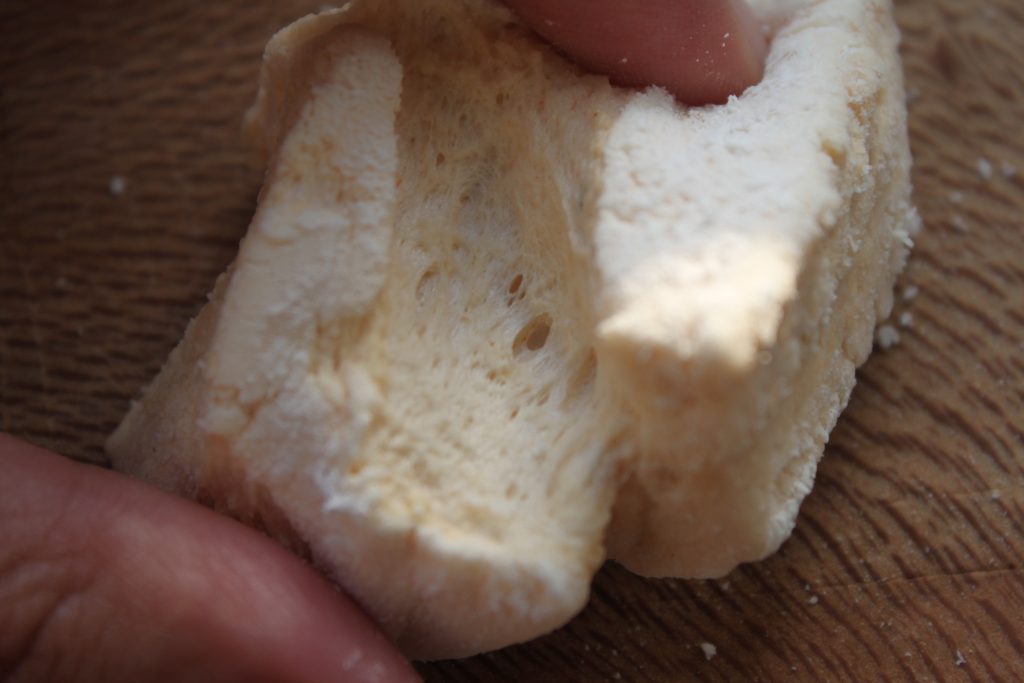 When you first take a bite into the fluffy little squares, it takes a moment for your tastebuds to have a word with your brain. It's unusual, but far from unpleasant. The Bloody Mary is definitely there, and the flavour is sweet and smokey. Shortly after it's in your mouth a little kick of heat comes in which grows stronger as it goes down your throat. It's not the kind of chilli that makes your eyes water, but it definitely feels very warm as you eat it. Even when it's gone, the warmth of the mallow lingers.
The marshmallows were created by Founder and Head Chef of The Marshmallowist, Oonagh Simms. She trained as a chocolatier in Paris, and has evolved the artisanal French methods by combining classic confectionary with experimental flavours whipped up from fruit, organic herbs and boutique alcohol.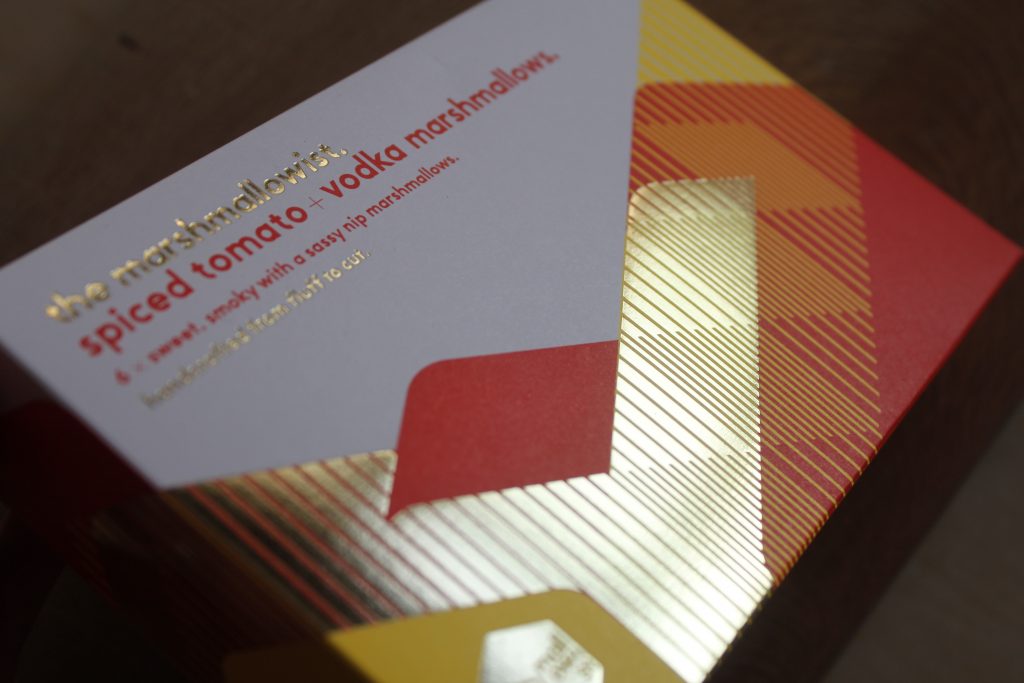 We love the packaging, and reckon it will make a great birthday or Christmas present. It was designed by Veronica Lethorn and comes in a stylish colourful gold embossed box, complete with a presentation tray.
There are other curious soufflé square combinations including the bold floral and boozy twist Blueberry & Gin. Or for a classy pop, try the fresh and fruity raspberry and champagne. Oonagh is also working on more playful and surprising flavourings that were previously only available to luxury brands and restaurants. The lucky general public can now get their mittens on limited edition combos such as Tequila Lime & Chilli, Scorched Peach & Star Anise and Earl Grey & Butterfly Pea!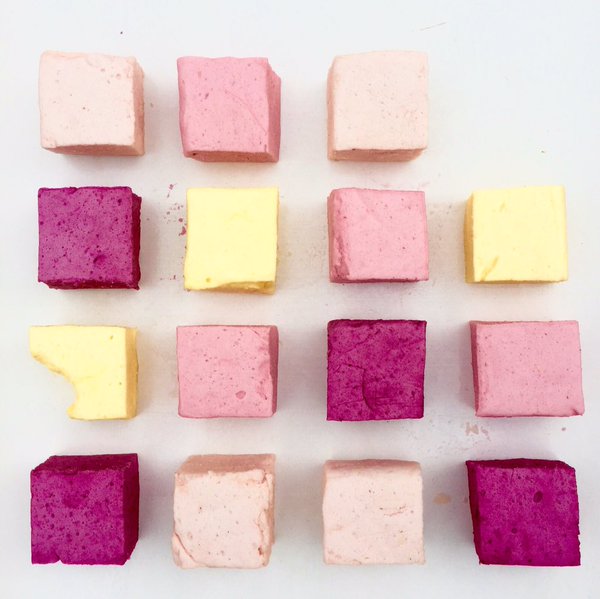 The new products will be available to buy in John Lewis, Selfridges, Harrods or online www.themarshmallowist.com at £8.00 per box of six marshmallows.