I know there's something dangerously satisfying about doughnuts, but if you haven't tried them pimped up with things like sweets and Oreos, you simply haven't lived. Australian franchise, Doughnut Time have landed in the UK and we went to their flagship store on Shaftesbury Avenue, and bought about 20 box fulls. In the name of blogging of course…
Doughnut Time's magnificent creations have plastered my Instagram feed as of late, and not one to miss out on the opportunity for an eating challenge, I had to try as many I could get my hands on!
Check out our little video of the trip, here:
My favourites.
These stand out fairly strong. I was pleasantly surprised to discover the Notorious P.I.G was not as sickly as expected. I know it looks it, but honestly, those little pink peaks of fluffy icing are to die for. The entire doughnut tastes like birthday cake and the Percy Pig sweets melt in the mouth alongside all the other components as if it were made in heaven itself.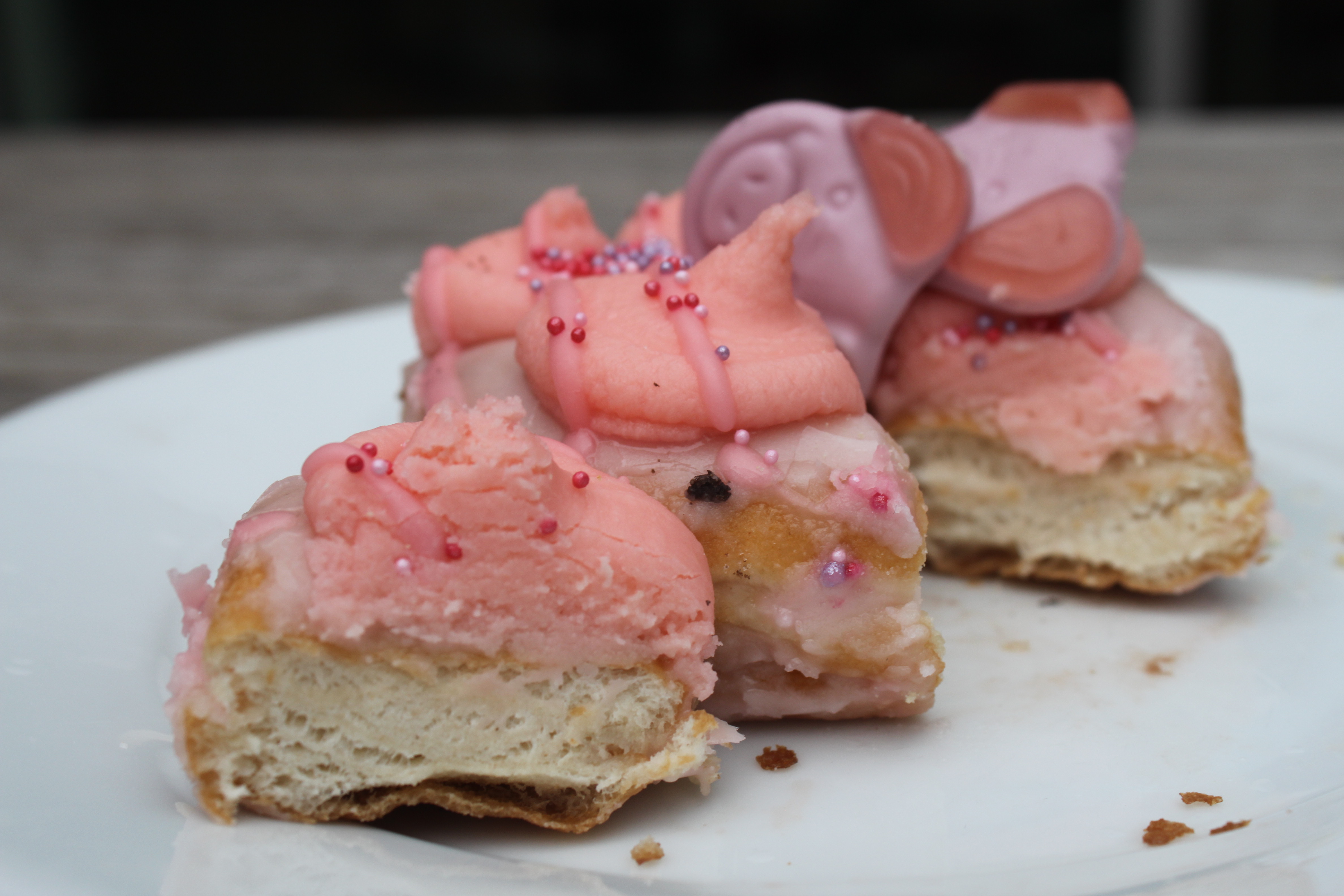 Next up, the 'It's Always a Gay Time' doughnut instantly caught my eye with its crushed biscuits coating. My fellow Aussie pal, Zoe explained that a Golden Gaytime is a popular ice cream snack in Australia, so the doughnut was based on this. My eyes widened when I read the words: 'filled with honeycomb custard.' One bite in, and the filling was oozing all over the place. The custard tastes far superior to the filled doughnuts I became hooked on from Tesco a few years back. Finger licking good.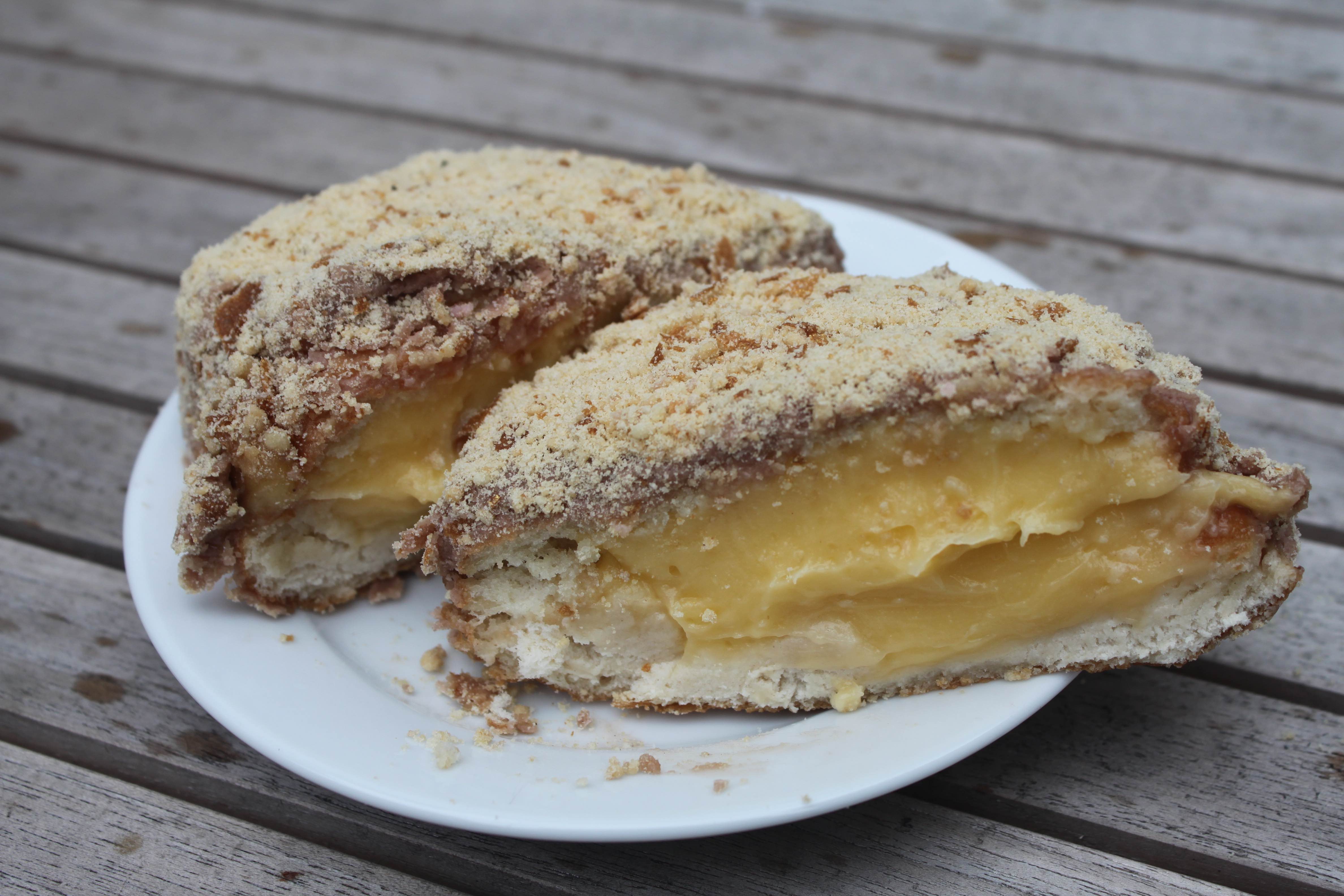 To be filled, or not filled?
As much as I would have loved to, at the point of writing this blog – I haven't actually managed to try every single kind of doughnut they sell. What I did find interesting about the selection I purchased however, is that the two above were the only ones that were 'filled' in some way. The Ferrero No Share and Houston we have Biscoff were delighful, (the crunch in both was the perfect balance to the dough) – but, they had no cream or chocolate shooting through them. It was the same with the Hans Rolo and Stranger Rings. As much as in this instance it still tasted good, I do favour the  ones that have a surprise hidden at their core.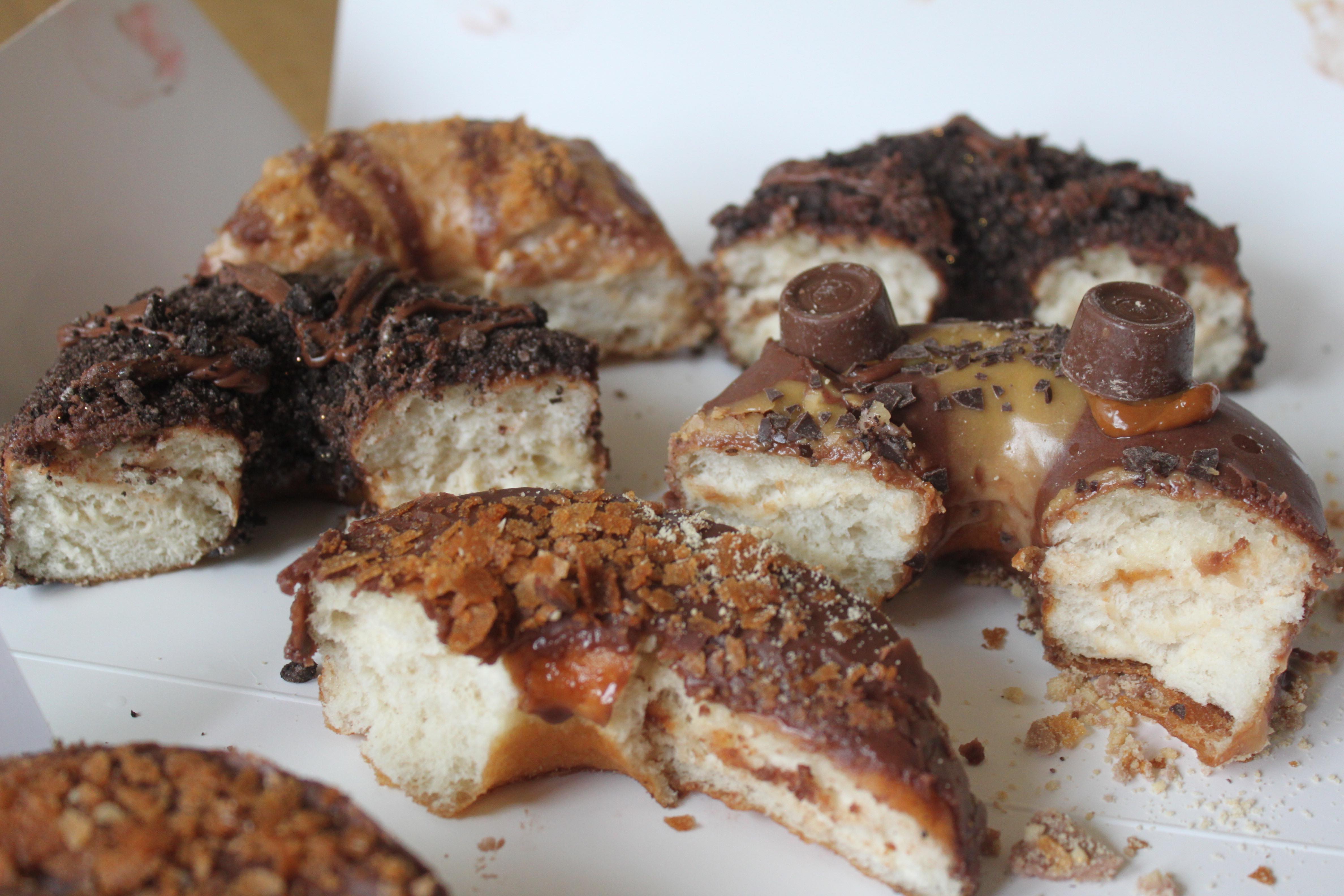 The conclusion.
All in all, I thought these were pretty darn good doughnuts, and a close contender to Crosstown. Between the two, Crosstown still have my heart, but I'm going to be keeping a close eye on Doughnut Time's continually changing menu. The only bad taste I got however, was when a few friends pointed out the controversy about Doughnut Time in Australia. After some mismanagement in the business (debt), it turns out they didn't pay their staff….and then simply fired them. Not the sign of an ethical company indeed, but since then the management team has reportedly been shook up, with the founder leaving the business. Now, a new CEO is leading the franchise through some pretty shaky times. Many of their stores in Australia have shut down, yet issues of pay have not affected any staff in London. In light of the changes they've clearly put in place, I'm willing to give the new team in charge the benefit of the doubt.