I've decided to do a food post for cats – because why not? I think too many people get hung up on not wanting to sound like a crazy cat lady, but since when was it perfectly acceptable to pamper your dog but not a cat? Our fluffball Ripley turned 1 year old today and we decided to give her dinner on a silver platter, lined with her favourite treats around a helping of of cod and prawns. To say she liked it was an understatement.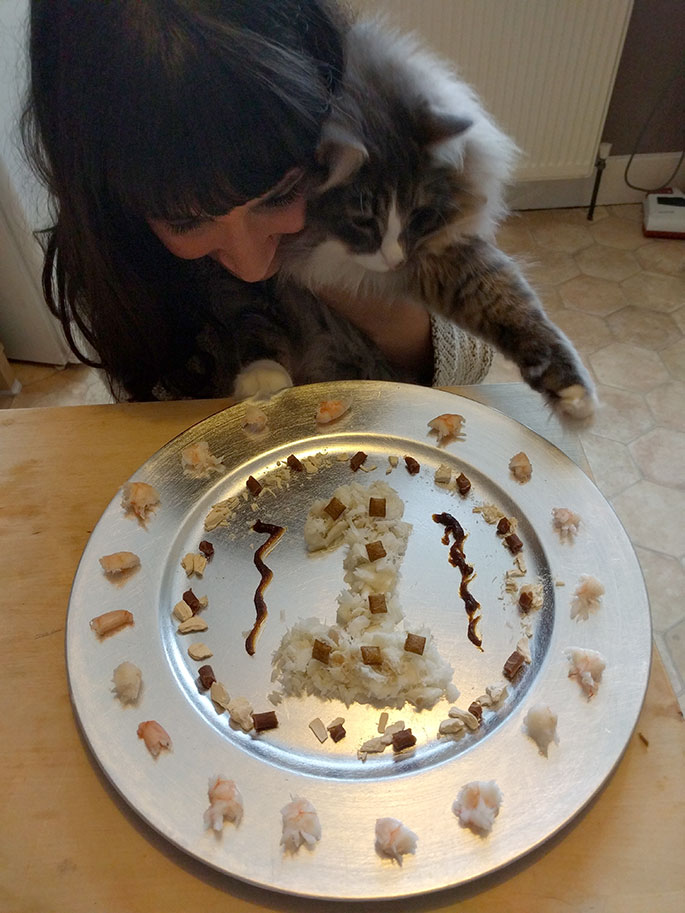 When I began researching what we could get her as a birthday 'treat' on the interwebs, I soon realised there were hundreds of businesses dedicated to dog cakes. All sorts of elaborate human like looking cupcakes for dogs and giant bones for them to happily chomp on. I struggled to find something as incredible as this for cats. So, with that in mind we put together our very own pawesome 'fine dining' experience.
This silver platter is lined with prawns, with a layer of chicken, meaty cat sticks (basically Peperami for cats), a tiny bit of malt paste, freshly cooked cod finished with a handful of Dreamies.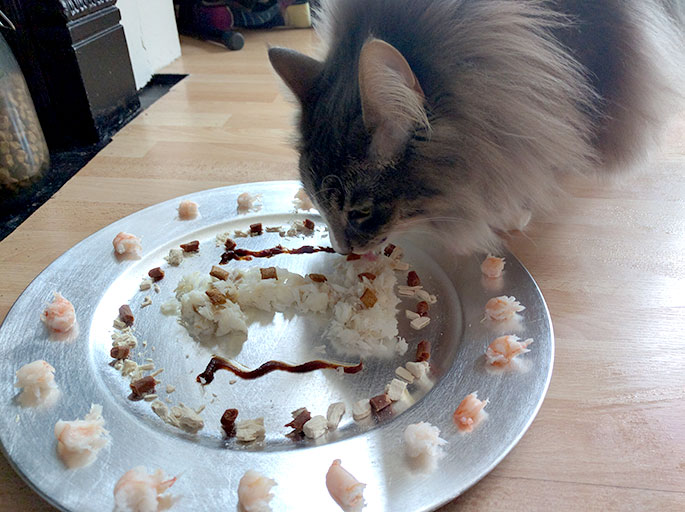 If you have a special occasion coming up for your kitty, this quick to put together recipe will go down a storm.
So, who says cat food has to be boring?
We even tracked down this brand new food from Thrive. Did someone say Quinoa for cats?!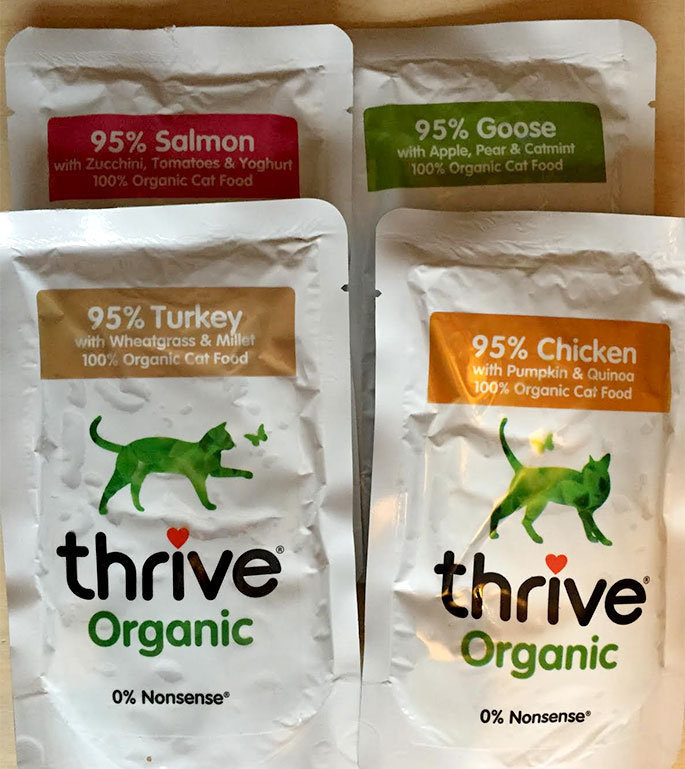 Ripley gives this a 10/10.