Last week was a pretty exciting chapter in my food education, for I met the one and only Antonio Carluccio. Aside from my mum's Indian cooking, Italian food is my weakness. It makes my knees tremble. It makes my mouth water. It sets all my senses on fire! I once attempted a low carb diet (what was I thinking?) and pasta was my constant downfall.
Antonio was doing a live cookery demo to celebrate the 160th anniversary for the classic Cirio tomatoes.
Note, Cirio is in fact pronounced 'Cheerio' and not 'Sirio' as I had always believed.
After missing my train I practically ran to the event, waddled in whilst catching my breathe and instantly parked myself next to the canapés. If you ever lose me at a party, my advice is to find the food and you'll usually find me.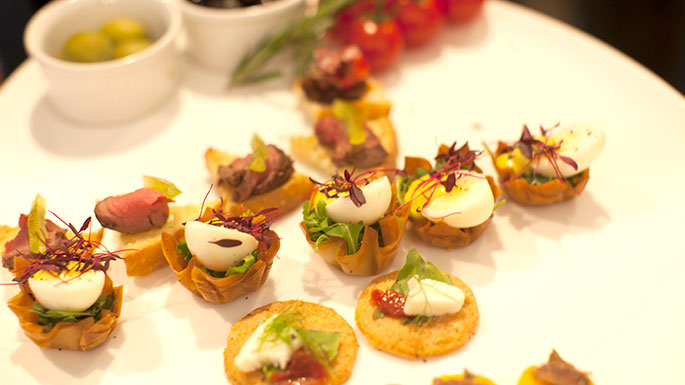 I also developed a huge warmth towards Antonio and would like to publicly invite him to be my full time granddad. I sadly lost all my grandparents when I was very young so being able to pick an Italian sweetheart to fill the hole in my heart (and my stomach) would be a dream. If you're reading this Antonio, what do you say?
Here's what I learnt from the event:
Britain <3's tomato sauce
A new fact I learnt from Antonio. Apparently Britain uses the most tomatoes in the world due to our insatiable love for ketchup! Blimey.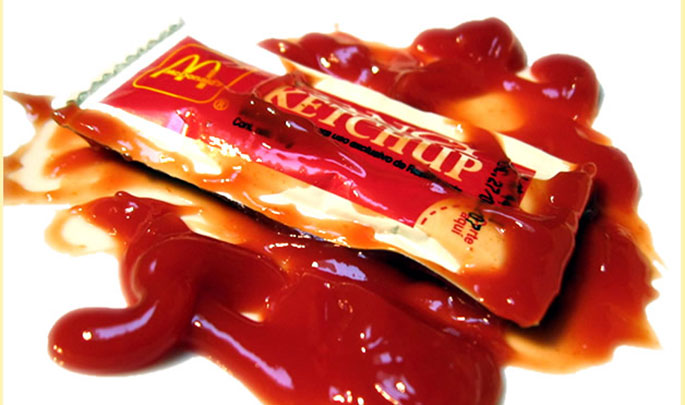 Sugar + tomatoes = very bad
So many people add a teaspoon of sugar to their tomatoes, or sauces when cooking but Antonio wants to know why! You shouldn't need to do this and it's completely unnecessary. When cooking, you should only be using perfectly ripe tomatoes. These won't be sour and should naturally be sweet.  Many supermarkets use tomatoes that are not completely ripe and add then add sugar to sweeten them. Heads up, if you are buying tinned tomatoes – Cirio don't add any sugar.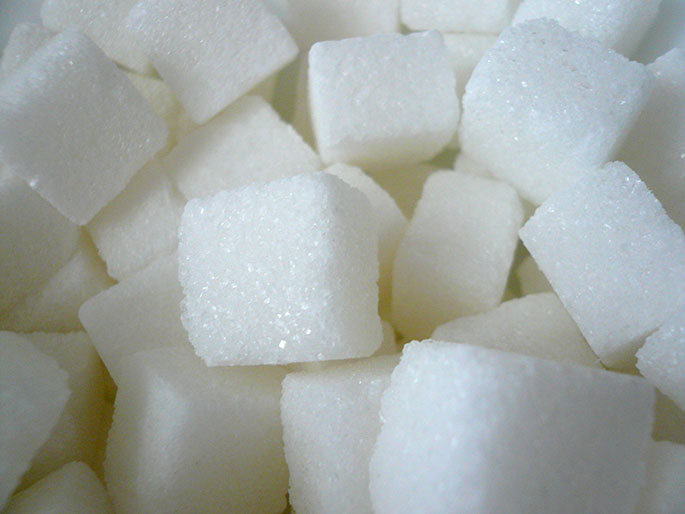 MOF MOF is the motto of life
Minimum of fuss, maximum of flavour. A term coined by Antonio, MOF MOF is truly a motto we should all embrace. Too many chefs often forget this and it should be at the heart of everything you make.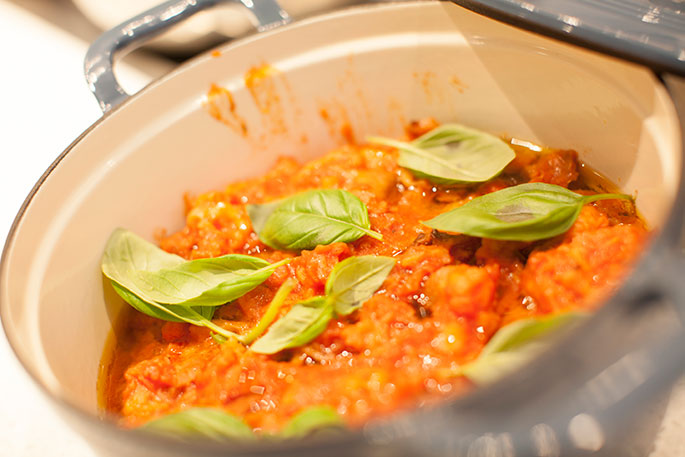 A chef VS. a cook
What's the difference? "Imagination" says Antonio. You see, a cook will more often use their imagination and cook from the heart. A little of this, a little of that – delicious! Instead, a chef can be fixed on specific processes. Antonio considers himself a cook, and so do I.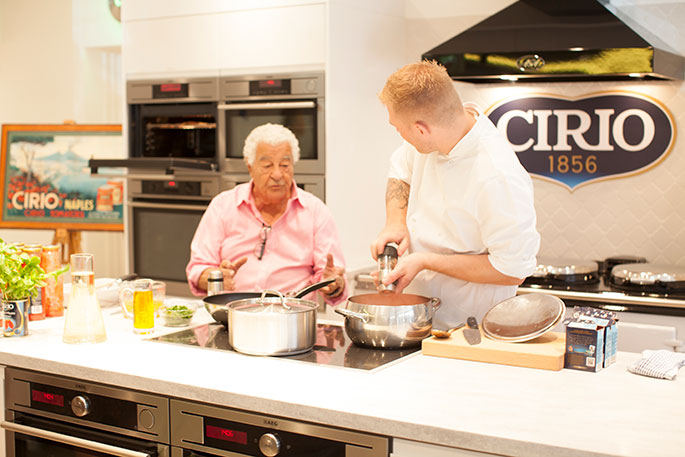 I've been making bolognese wrong
Well, not 'wrong' I suppose (after all we are cooks and experiment with food). That said, Brits are certainly not cooking what is traditionally eaten in Italy. Firstly, it's not spaghetti bolognese, is tagliatelle bolognese which Antonio insists holds the sauce better than spaghetti ever could. Lastly, British bolognese recipes always include garlic, as well as herbs like oregano and basil. Not in Italy! The perfect bolognese according to Antonio is simple (MOF MOF remember!) Take note of these simple instructions: Fry an onion in oil, add the mince (a mix of veal and beef is best). Let it brown, then add a shot of white wine. Let it evaporate, then add tomatoes. These of course can be tinned but should be ripe from the plant. Hence, he recommends Cirio. The sauce should then be left to cook very gently. Easy peasy!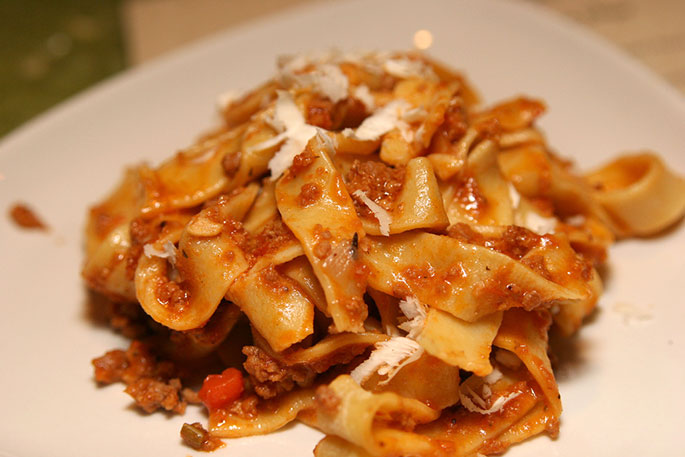 I've been pronouncing linguine wrong
I've got to admit, this one got me. I've always thought it was ling-wee-nee. NOPE. Antonio tells us it is pronounced ling-wee-NAY. Linguinay! It's a revelation!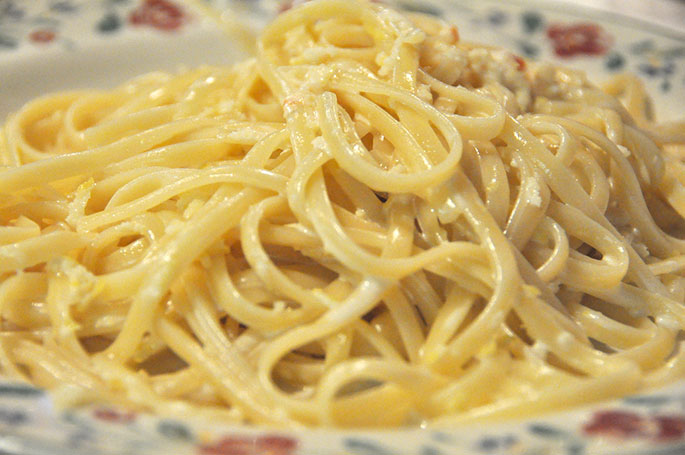 Dessert pasta is a thing
I asked Antonio if pasta can be used in dessert. In Indian cuisine, desserts are often made with vermicilli noodles so I was curious. The answer is yes. Often with cream, honey or sugar. I must try this! I recently discovered you can also buy cocoa pasta. Hotel Chocolat sell a good'un which is now on my shopping list.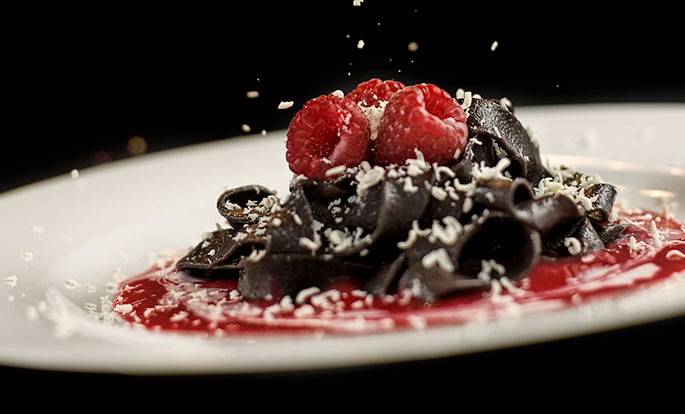 How much water?
When cooking pasta, you have to let it 'swim' in the water. Make sure you're not putting in too little. The best rule of thumb that Antonio recommends is 1 litre of water per 100g of pasta. The average dinner with dried pasta is roughly 80g per person.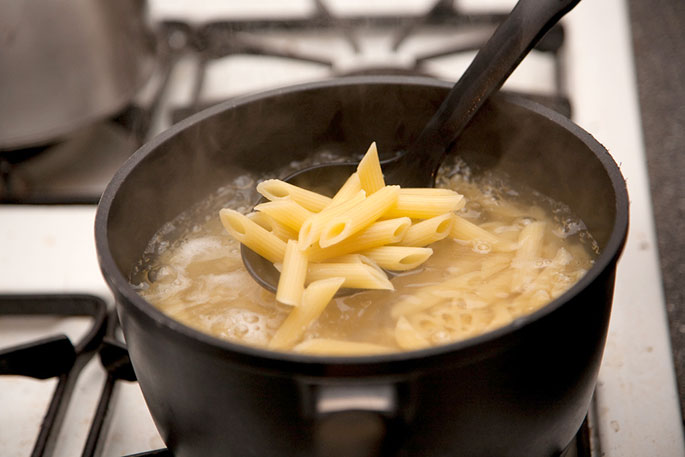 British food was never championed
Here's some food for thought. Antonio delved into what he believes is the problem with British food. The ingredients and recipes are fanastic, but the problem is – nobody cooks it. As a nation we are obsessed with cuisine from abroad, and whilst there is nothing wrong with this, it means that we don't have champions of pure British food.
Antonio uses Elizabeth David as an example. During the mid-20th century, post war – Elizabeth strongly influenced the revitalisation of home cookery in Britain. Having lived in the Mediterranean and France, Elizabeth introduced all sorts of culinary delights. Humous, paella and many more were arguably popularised by Elizabeth and their introduction to our palettes can be owed to her. At this point, British food as we know it began to change which is probably how the Chicken Tikka Masala came to be hailed as the UK's national dish.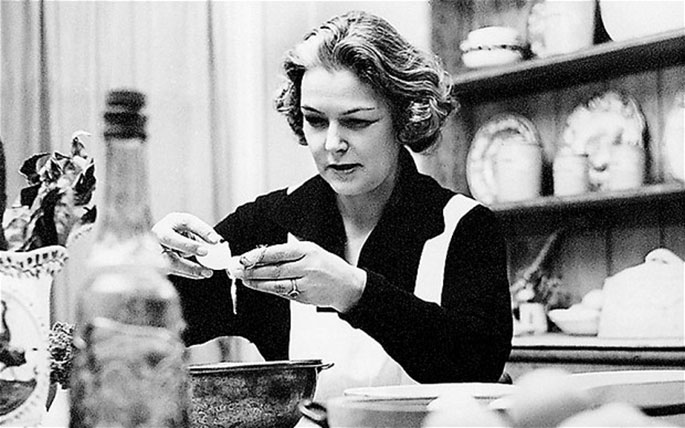 Ingredients that are 'So Wrong It's Nom' should be embraced
I asked Antonio what his strangest mix of ingredients were. What questionable pairings had he put together that turned out to be beautiful? He gave me a wonderfully detailed answer in the video below but one dish he mentioned earlier in the evening was his Cantaloupe Melon and Parma Ham soup! Antonio told us he was searching for a refreshing summer dish and invented this soup which has become a favourite! Simply blitz together a ripe melon, adding cubes of ice. Add in lemon, salt and pepper and serve with small bits of Parma ham. Wow! He also had a failed attempt of putting Avocado inside a cake with ricotta which he described as the "biggest pile of yuck". Check out the full clip below!