Tucked away in Tottenham's old fire station, now stands a mighty chicken joint. Not just any chicken joint but a Chicken Town and not just any chicken, but FLASH fried chicken. Deep fried doesn't stand a chance.
Tottenham Town Hall is a grand looking building overlooking a green where throughout summer (and there-on some weekends) the local markets come together selling all sorts of delicious produce.
The area has changed incredibly over the years, and here you can see a quick before and now: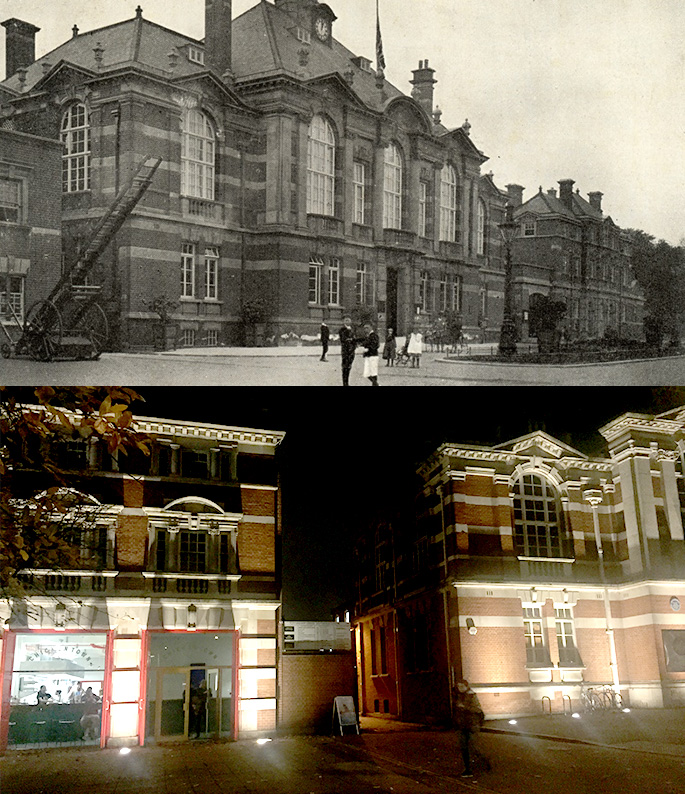 The low down
I first came across Chicken Town back in June after a friend (Thanks Sabrina!) tweeted me a link to their Kickstarter project.
The short version of their story is that Chicken Town is a non-for-profit food joint. How does that work I hear you ask? Well when people go in to eat, all the profits from their finger licking chicken go towards an offer for an under 18's 'Junior Special' during the daytime for just £2. Why? Because Tottenham is full to the brim with incredibly suspect looking chicken shops, many that don't rate highly on the food standards scale. Plus, as much as I'm a fan of fast food – I don't dig fast food that drips oil down your wrist when you eat it. (This has happened to me before and I never bought fried chicken and chips for £1.50 after a big night out again).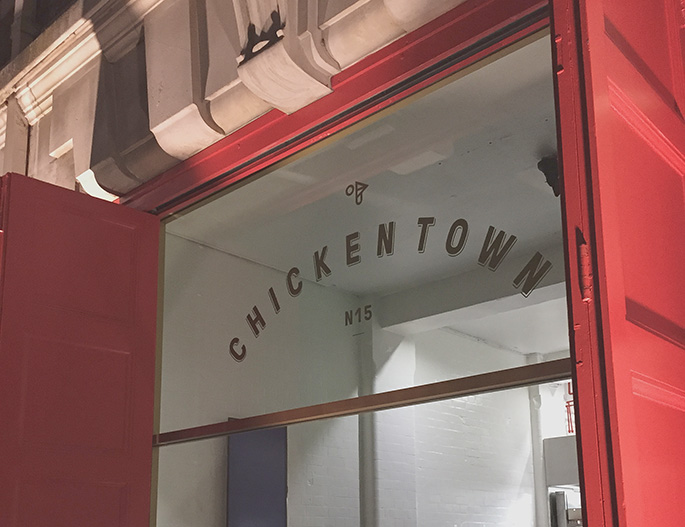 By paying it forward and giving the kids alternatives we're sticking our middle finger up at the sale of battery chickens and shit fried chicken giving the good stuff a bad rep. Chicken Town is right next to a college and close to many schools – they're bound to make an impact on turning an unhealthy after school snack into something more wholesome. Ultimately, if kids want fried chicken, they'll eat fried chicken. Replacing it with tofu is not going to work. As it says on their website,
"For us, tackling obesity isn't about taking choice away. It's about improving what's on offer and making it affordable and delicious!"
They're also giving the community opportunities into work. London has a thriving food industry, yet many youngsters can end up in fast food joints, but with no focus on their development.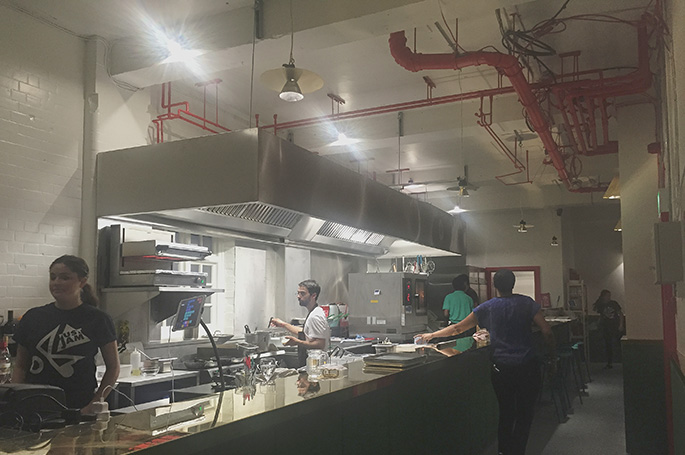 Chicken Town staff are given access to qualifications in hospitality and catering and given the chance to grow.
The food at Chicken Town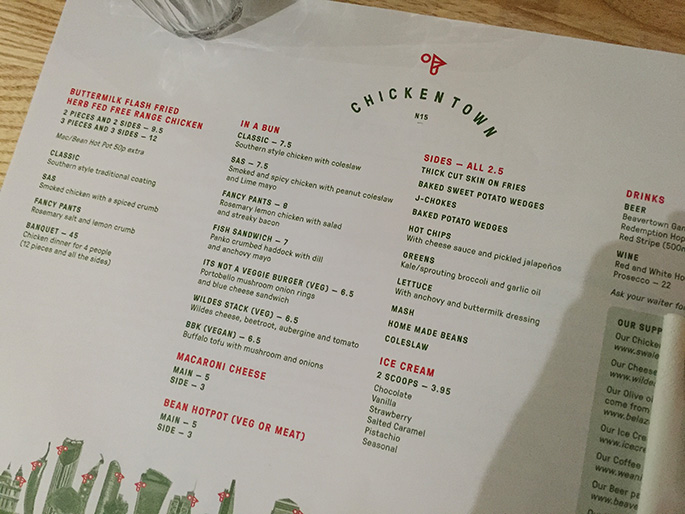 The magical 'flash fried' method means the chicken is first steamed before very briefly being fried in rapeseed oil, and at a super high temperature for the best finish.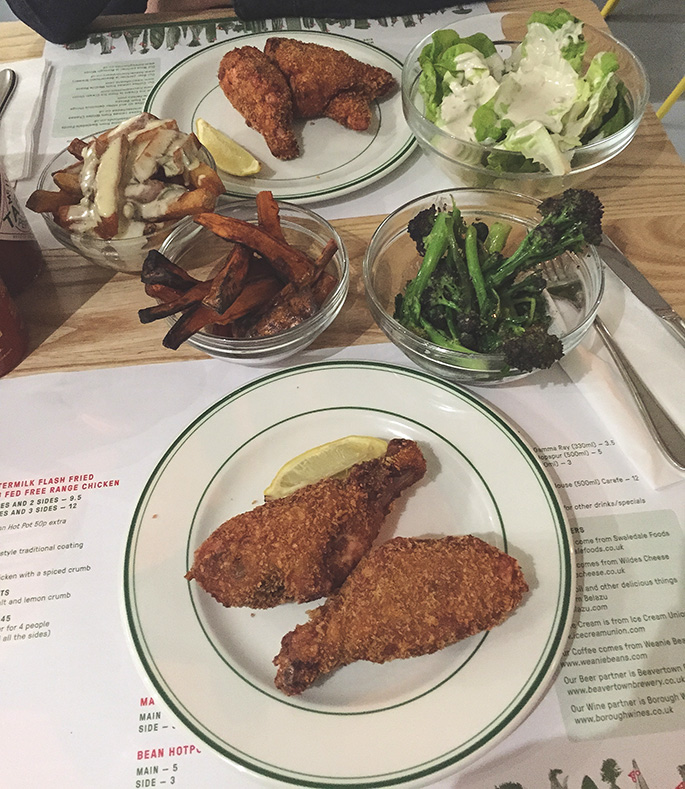 The result is dreamy. The chicken is crispy and crunchy whilst perfectly succulent on the inside.
And bonus points, you don't get nervous about what might be going into your body during eating as you do with most sub-standard chicken shops you find on every street corner in London.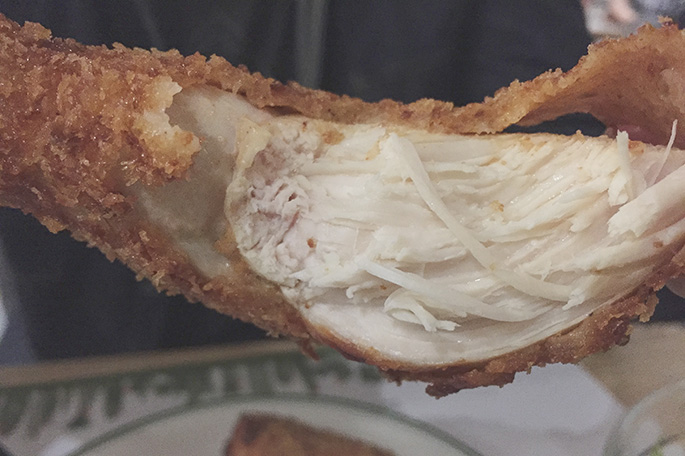 Sides-wise, 2 pieces of chicken come with 2 sides each. We went for the 'baked sweet potato wedges', the 'hot chips' (with cheese and jalepenos), lettuce with anchovie & buttermilk dressing, and sprouting broccoli with garlic. These change seasonally and all options are delicious.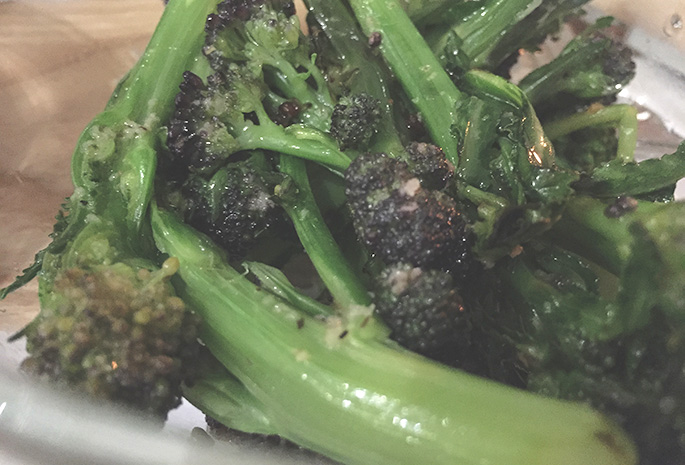 The hot chips with cheese are incredible, and I would drink that cheese sauce if they could bottle it.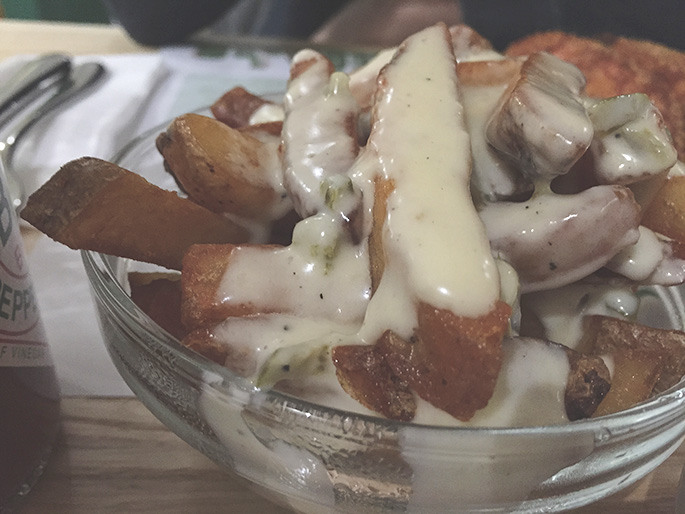 As if I needed another reason to like Chicken Town, they're also supporting a ton of local businesses.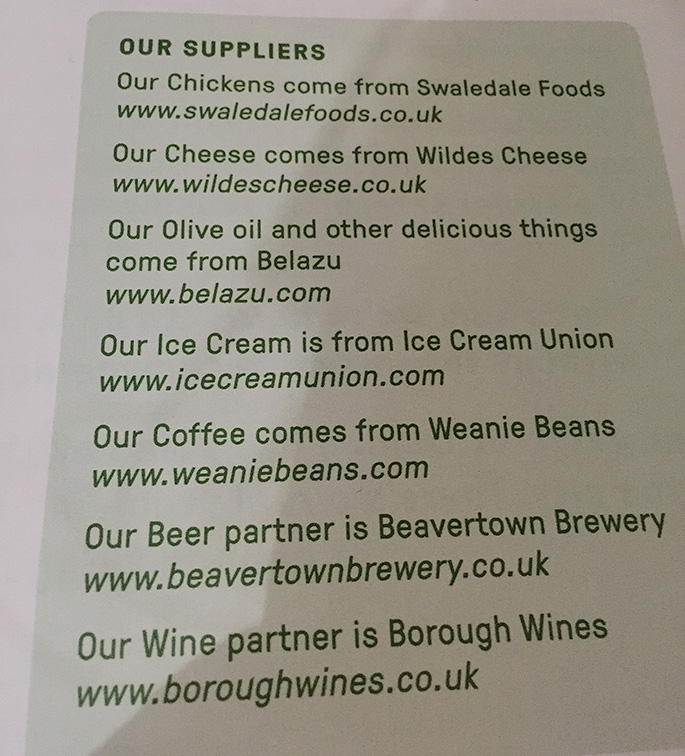 It was great to see the fantastic Wildes Cheese (I blogged about them here) on their menus as well as Beavertown and Redemption Beer.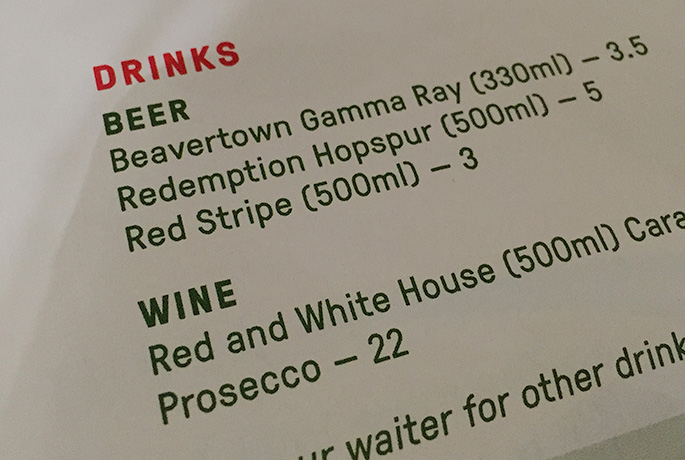 In fact, their menu says all the cheese is from Wildes, so perhaps that's why the cheese sauce on the fries was so damn delicious!
So here we have it! Fried chicken doesn't have to terrible for you anymore. The seasoning was delicious, the texture was divine. I'll be back – and next time I'm going for the 'SAS burger': smoked and spicy chicken with tomato salsa and lime mayo.
I'm drooling.
We may have to end this blog now so I can go and get more chicken.
Rated a very high 9 on the Annem-o-meter scale, which may become a 10 when I get that SAS burger in my belly.