As a mahoosive fan of Indian food and cooking, I was pretty excited to see my favourite fast food joint do a limited edition McDonalds Chicken and Chutney Indian Burger.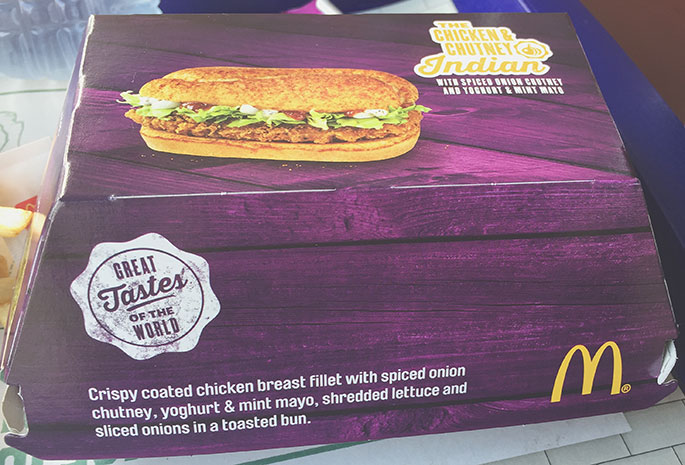 Part of their 'Tastes of the World' range it took me around 4 seconds to decide that this was my burger of choice as soon as I walked into McDonalds and looked at their menu. In all fairness, I don't know how I found myself in a McDonalds at all that day. It was Sunday, I was doing a load of errands and hadn't eaten breakfast. Come lunchtime I was ravenous and to my pure delight I drove past a Maccy D's. I didn't find the McDonalds, the McDonalds found me. <3
The packaging describes it in full as "Crispy coated chicken breast fillet with spiced onion chutney, yogurt & mint mayo, shredded lettuce and sliced onions in a toasted bun."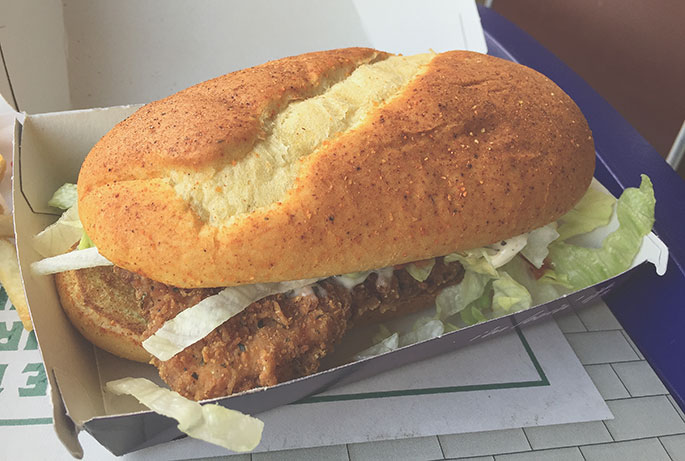 The toasted bun looked like it had a sprinkling of turmeric in there giving it a glorious pale yellow colour.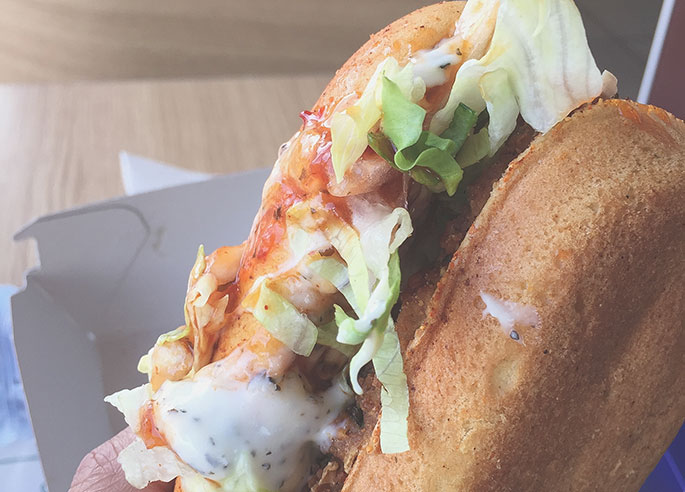 As I got stuck in, the shredded lettuce and onions oozed out covered in chutney.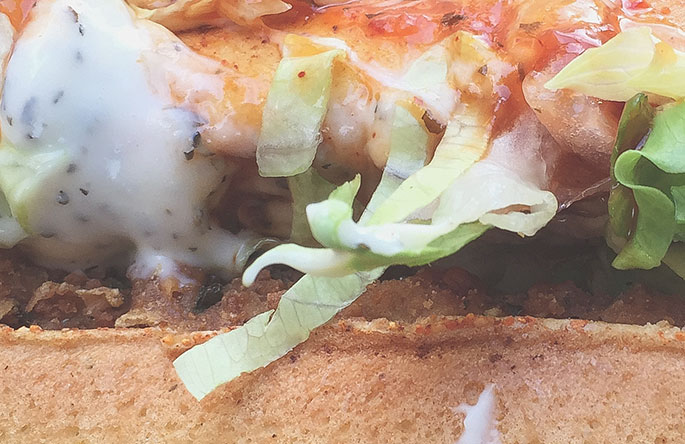 It wasn't the easiest burger to eat in that sense, but then I decided to put my fries to their best use and have them masquerede in the function of the classic naan – the king of Indian food. We all know that the naan's sole purpose is to tear up and get scooping for morsels of food and dip. Well here, I did just that but subsituted with fries. So advice number 1 people – use your fries to scoop up excess filling.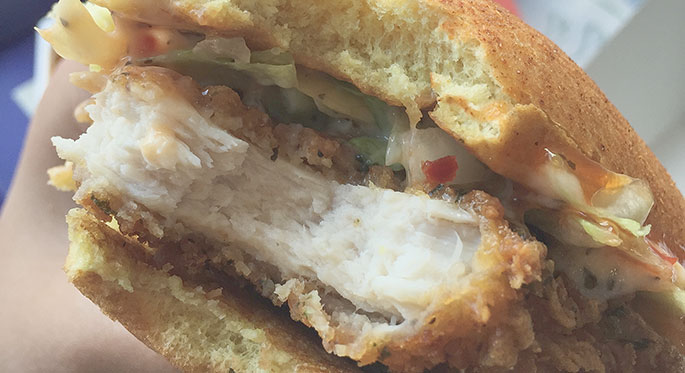 The lettuce and onions were perfectly crunchy, not soggy. The chutney wasn't 'spicy' in my opinion and by that I mean it wasn't hot.
The mint and mayo yogurt was the perfect partner in crime to the chutney making this burger a total badass.
Coriander/cilantro haters across the country will be pleased to hear that this is a no coriander zone burger. Whilst I love coriander, a whopping 14% of people in the world think the herb tastes like soap. It's a genetic issue affecting so many people, including my husband Mike (but I still sneak it into my cooking and most times he doesn't notice).
If you're done eating the burger and have a load of fries left, may I suggest you ask them for the curry sauce which they have all year round. It's my favourite Maccy D's sauce of all time and I have it every time without fail.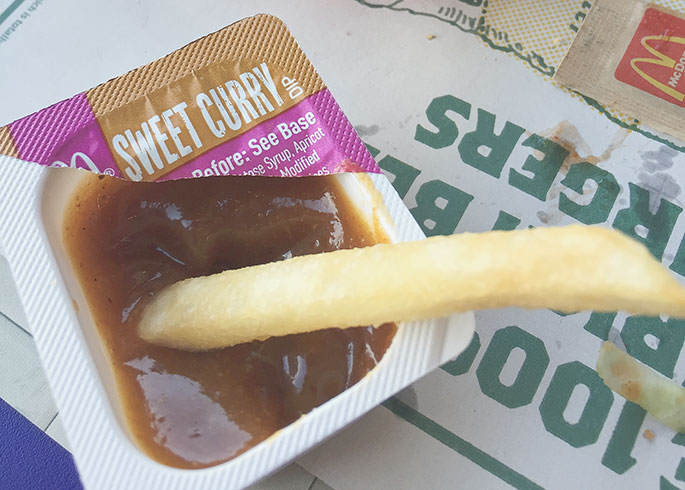 McDonalds Chicken and Chutney Indian Burger Verdict:
To conclude, the crispiness of the chicken, against the crunch of the lettuce and sweetness of the chutney puts this McDonalds Chicken and Chutney burger pretty high on the Annem-o-meter.

Things could only be better if McDonalds had done a limited edition Mango Lassi flavour milkshake to go with it…