Despite the fact that Paris is a short journey from my London home, (thanks Eurostar) I had surprisingly made it to 28 years of age without visiting even once. When it came to packing, one thing was clear: This was going to be a full on eating holiday and floaty, baggy dresses along with stretchy jeggings were to be my best friend.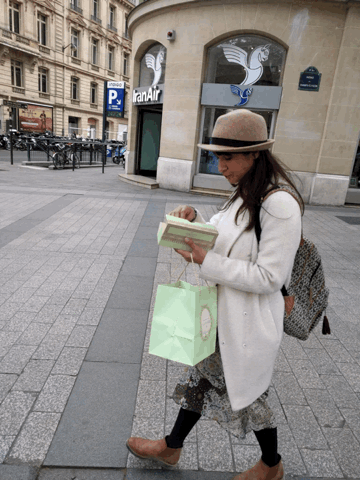 Here's my favourite Parisian food stops from my trip! (Heads up… this selection includes a lot of cheese)
L'affineur Affiné
Cheese was pretty high on the agenda for me, and I'm so glad we discovered this place! Originally recommended by a friend, I looked into it more online and the TripAdvisor reviews are simply out of this world. Lots of people mentioned the Triple Cream Cheese, and from that moment onwards I knew we had to visit. It was on the priority list and it did not disappoint. For two people, we felt pretty full from the 10 cheese plate, and paired it with a large plate of cold meats. If you're heading there for lunch, I advise you skip breakfast or keep it light. You can also buy lots of cheese to take home with you on the Eurostar, and they'll seal it all up to keep it fresh.
Address: 51 Rue Notre Dame de Lorette
Website
L'Auberge Aveyronnaise
In keeping with the cheese theme, this restaurant made me SO happy. Depending on where you're staying, it's a little out of the way but the taxi journey is worth it. The staff are predominantly French speaking, and my "parlez vous anglais?" was met with a simple "non" for the most part. We made a reservation in advance, and I already knew what I'd be getting. On recommendation of a friend, we went straight for the aligot. This is a fondue like dish, with cheese blended into mashed potatoes and served over sausages. For those looking for it on the menu, it's called the traditionnelle saucisse aligot. Don't forget to ask for dessert at the end. They make their own beautiful crispy, buttery pastry with layers of cream in between. After spotting it on the counter for afar, we asked for a slice and were not disappointed.
Address: 40 Rue Gabriel Lamé, 75012
Website
Maison Blanche
This is definitely on the pricier end of the scale, but if you fancy a proper Michelin starred experience in Paris, Maison Blanche is the place to be. Had I not have been sick from overdoing it the night before, this experience would have been far more wonderful, however I did discover that fine dining is a pretty good cure for hangovers. In the summer months the balcony gives a stunning view of the Eiffel Tower (but book in advance for this), and the bright, airy room is adorned with beautiful, unusual pieces of art. The staff are ridiculously lovely and accommodating, plus the food is outstanding. We went for the tasting menu and enjoyed every morsel.
Address: 15 avenue Montaigne, 75008
Website
[smartslider3 slider=3]
Angelina
If you've ever been saddened by the fact that hot chocolate isn't actually just a cup of melted chocolate to dunk your face into, then Angelina is the place for you. If there was ever an award for gloopy, indulgent hot chocolate's, this place wins! It's an extravagant looking tea room, so well worth going simply for the experience of sitting in their ornate, gold dining room. One big tip I've learnt from my french friend Alexia and now I pass onto you: order the Mont Blanc. It's basically a large chestnut cream cake, topped with meringue and oh, so, so, so good. It's very rich, so if you're ordering a hot chocolate too – perhaps share this if you've gone another person.
Address: 226 Rue de Rivoli, 75001
Website
[smartslider3 slider=6]
Marche des Enfants Rouges
We stumbled across this bustling street food market by accident on our long walk towards the Père Lachaise Cemetery. The smell of food was too inviting to not wander inside, and I'm so glad we did! With lots of local produce and food being grilled, my mouth was watering like no tomorrow! This isn't anywhere fancy, and definitely a 'quick bite' sort of place with mostly food stalls and some small cafés.  If you're wondering where the name comes from, the market is a 16th-century orphanage that used to occupy the site; the red of the children's clothes indicated that they had been donated by charities. Try the sandwiches generously packed, do some cheese tasting and perhaps get some fresh oysters and sit down with a glass of wine. The food is pretty eclectic from Lebanese, Italian, Japanese and more. A cool place to explore if you're in the area!
Address: 39 rue de Bretagne, Haut Marais, 75003
Website
Chez Casimir
If your Eurostar takes you to Gare du Nord, then Chez Casimir is the perfect stop off. It's very close to the station, so if you're looking for a final place to relax and eat before your journey home I'd recommend here…especially as it's away from main crowds! It's a nice simple restaurant, with lovely outdoor seating which has cover, good wine, lovely people and most importantly a good charcuterie and/or cheese board! If you're staying nearby and need a good dinner spot, then I'd also give this place a go. Their food is freshly prepared and traditional to Northern France. Comfort food at its best.
Address: Gare du Nord, 6 rue de Belzunce, 75010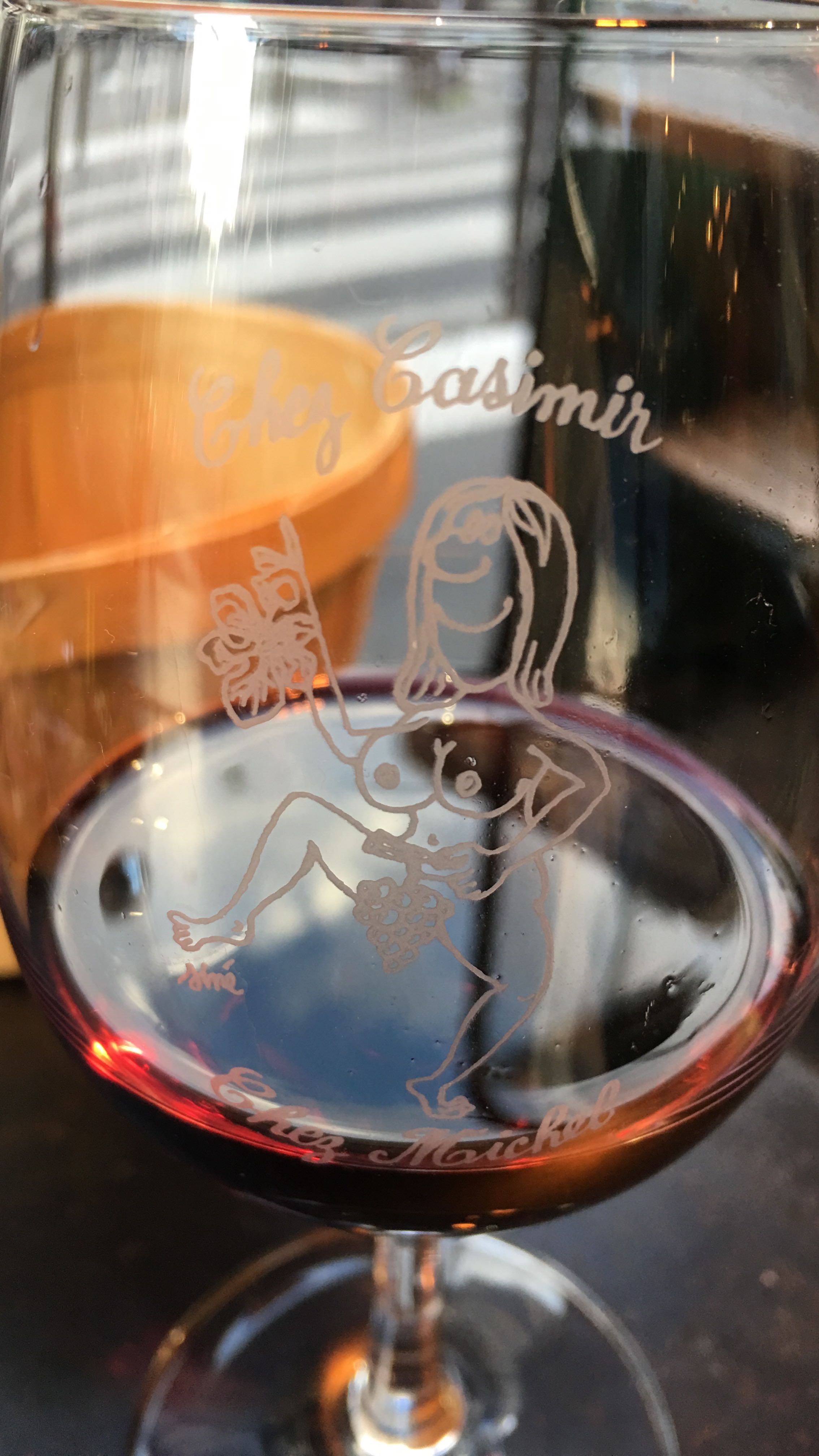 Chez Gabrielle
Definitely one to book, if you're looking for an exceptional three course dining experience in Paris that doesn't break the bank (even with drinks) then this is the place to go! Located near the Champs Elysees, the area is a tricky one to find a good place to eat. Chez Gabrielle is away from the hustle and bustle of the main streets, but very small so ringing in advance is a must. If you're someone who wants to try Foie Gras, this is a good place to try it. All the food has a high standard. I went with a group of work friends and not one dish disappointed. I had the perfectly pink steak, and delicious dauphinoise potatoes. The scallops are mind blowing.
Address: 7 rue de Etoile, 75017
[smartslider3 slider=7]