This year, I finally got the chance to visit Los Angeles and as usual – food was pretty high on the agenda. I returned to London with a new found love for cauliflower. Honestly, I had SO many dishes where cauliflower was the star of the show, that I now realise I've been rather unadventurous with it.
The biggest thing that struck me during our time there (particularly in Santa Monica) was the huge emphasis on health foods. Lavender water, cannabinoid oil, avocado and goji berries… no wonder why everyone in LA has a youthful, sun kissed glow about them at all times.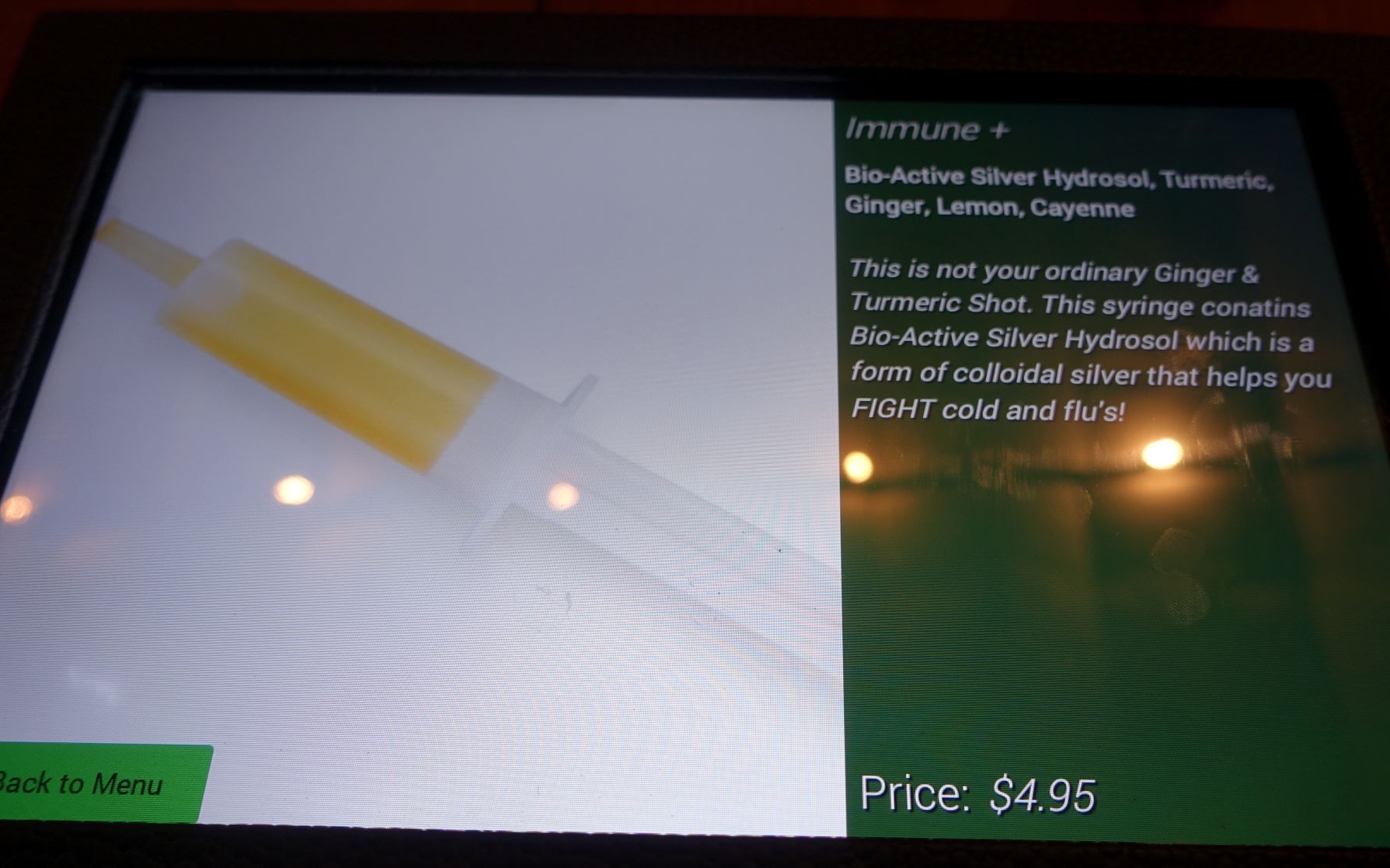 We split our time in Santa Monica and the last couple of days in Beverly Hills and Los Feliz. My biggest tip? If you really want to go and see the Hollywood walk of fame, do – but don't hang around! It's an awful place and one of the worst tourist traps I've been to. People forcefully push their products on you and you have to have a pretty strong back bone to firmly tell them to leave you alone. Make sure you eat before you go as the food in this part of Hollywood is awful. Like, horrendous. Do not even bother.
Santa Monica/Venice
Gjelina
I went here twice during my visit. Once for lunch, and then a late night booking for dinner. The biggest tip here is book ahead. Gjelina has a long wait if you haven't got yourself a table, but it is well worth the visit. It's your typical uber trendy LA, hipster restaurant – but the food made me so happy! The second tip is: see if you can get a table outside in the patio. During dinner if you're sat inside, the walls amplify the noise and you can barely hear your dinner guest. Food wise, the meatballs were tender and coated in a delicious tomato sauce. The herbed french fries were crispy, and the selection of pizzas are mind blowing. They all come accompanied by a plate of Parmesan, hot pepper, and sprigs of oregano which I thought was a nice touch. The vegetables at Gjelina are the real stand out though. We had the charred cauliflower and I wanted to order more of this again. I don't know how they do it, but they make simple vegetables taste like heaven.
[smartslider3 slider=10]
Address: 1429 Abbot Kinney Blvd, Los Angeles, CA 90291-3740
Website
The Butcher's Daughter
This restaurant is along the same road as Gjelina (the whole of Abbot Kinney is lined with great places to eat and bars to drink in). First thing to note about The Butcher's Daughter is that it is vegetarian. For any meat lovers out there, do not let this put you off. This food is so darn delicious, that you won't even miss the meat. I'd go as far as saying, if I could afford to eat at The Butcher's Daughter every day, I would easily go vegetarian full time. The reason why? They serve The Impossible Burger! I had been dying to try this ever since I read about it last year. It's a plant-based patty that bleeds and sizzles when it cooks. It's made using an ingredient called heme, an iron-containing compound that's abundant in animal muscle. Essentially, it mimics that basic moreish meaty flavour. We ordered some, and I can hand on heart say – if you hadn't told me it wasn't meat, I would have had no clue. Other dishes we ordered included a 'crab' cake made with quinoa and potatoes, charred broccolini and mac and cheese. Again, we also ordered the cauliflower which was coated in a spinach sauce and Parmesan. LA knows how to do cauliflower! Overall this place has a lovely ambience, and heads up – they serve a pretty mean brunch too!
[smartslider3 slider=11]
Address: 1205 Abbot Kinney Blvd, Los Angeles, CA 90291-3315
Website
Salt and Straw
Another Abbot Kinney wonder, but note Salt and Straw is a chain and we found another in Beverly Hills. This place caught our eye after we left Gjelina for dinner one night. The queues to get ice cream were winding down the road, so we decided to join them of course! If there's such a big demand, it's got to be good, right? RIGHT! It was so, good! We tried strange delights such as Duck Crackling with Cherry Preserves. Yes you heard me. Duck, in an ice cream! It's made with duck fat, molasses, and salted custard, then they swirl through homemade tart cherry preserve, candied duck skin brittle, and a local honey gastrique. We also tried Black Olive Brittle & Goat Cheese ice cream and I was in heaven! They use oil cured olives and create a salty candy brittle. This candy is then mixed into a delicate ice cream base made with goat cheese that is aged for three weeks. We also loved their Honey Lavender which they make by taking lavender flowers and steeping them in honey and cream. It's gives you an incredibly deep, almost smoky lavender colour, perfectly balanced lavender flavour followed by a sweet touch of honey on your tongue. Trust me. Go.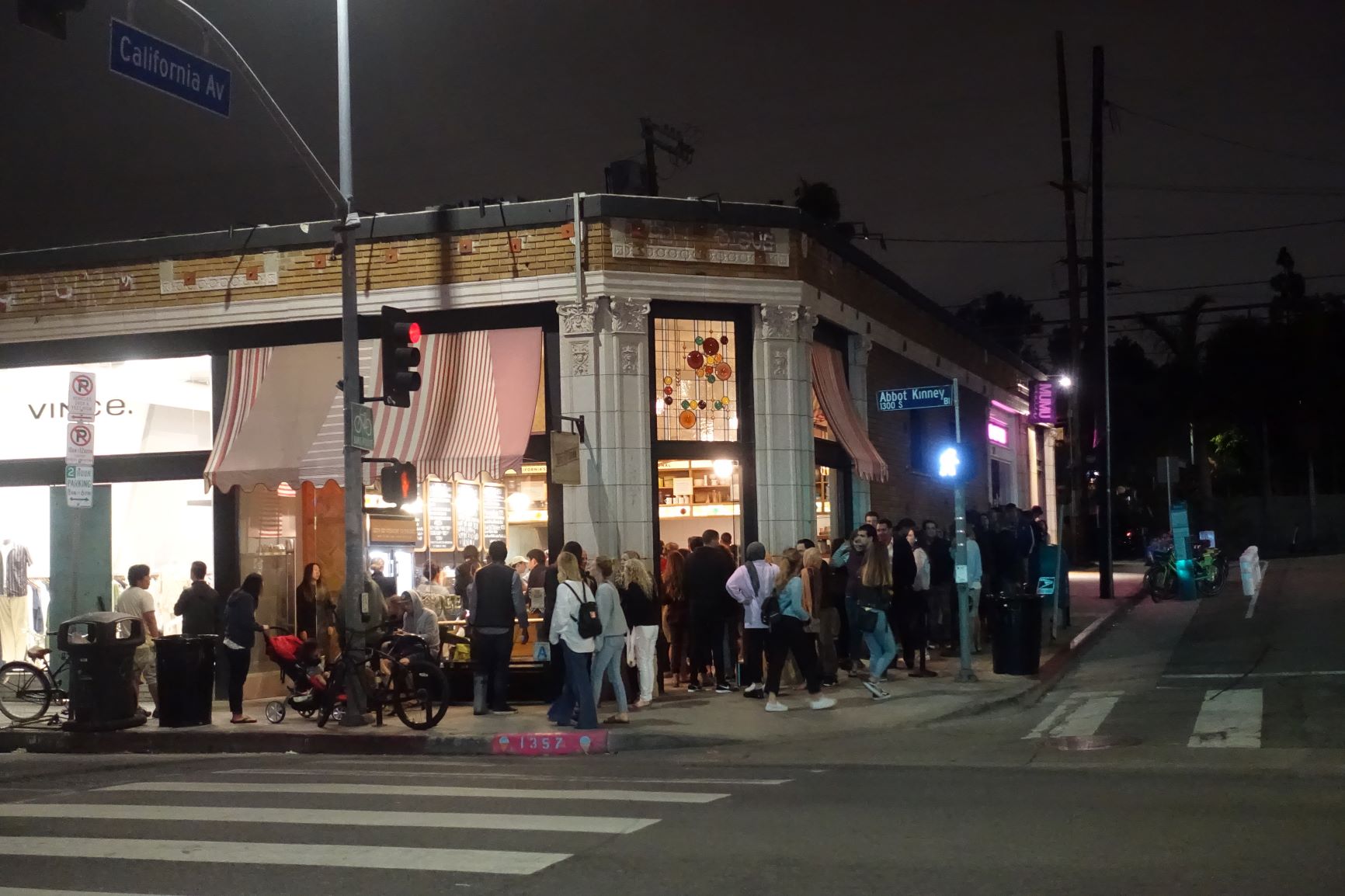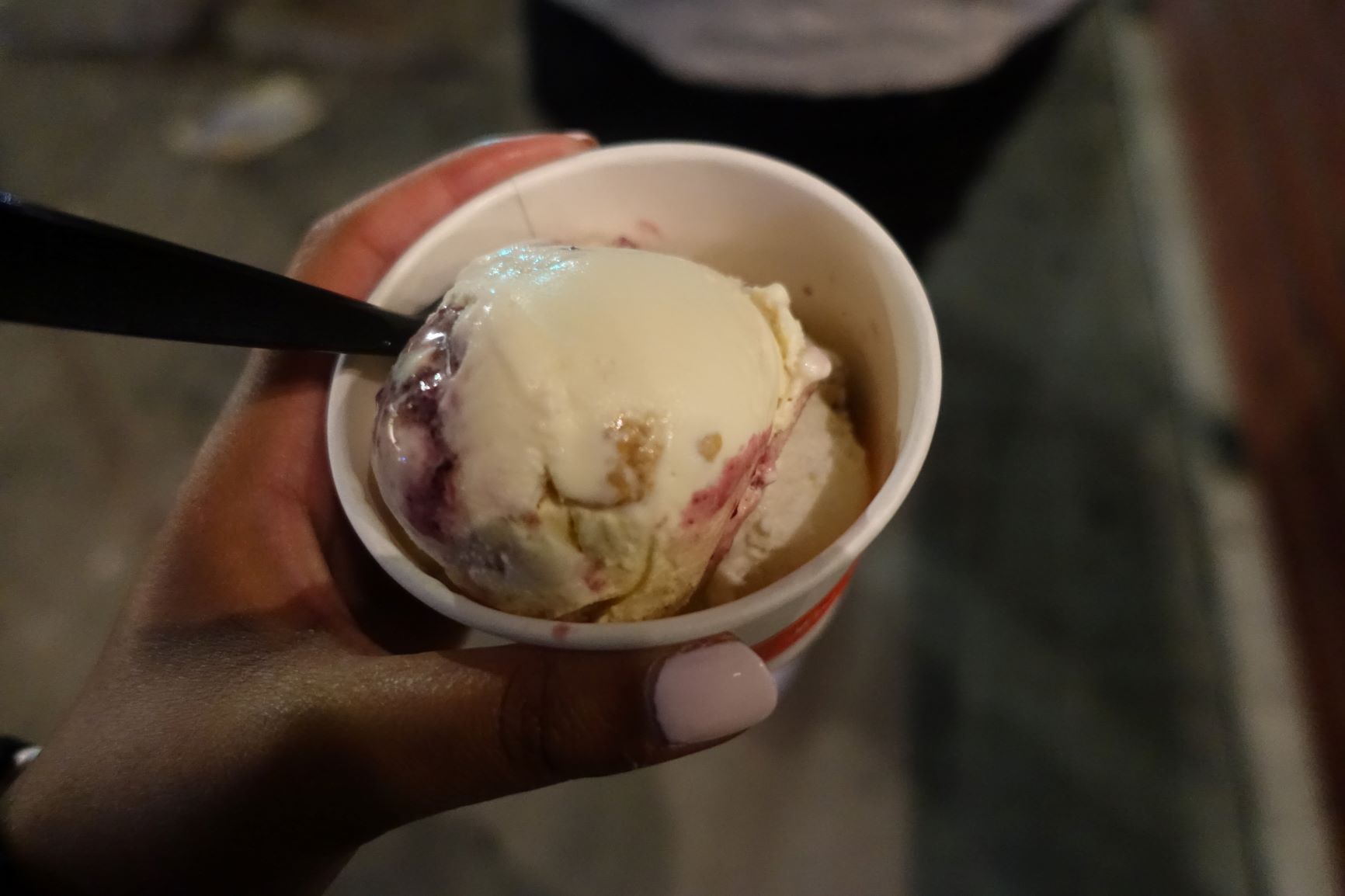 Address: Multiple locations, but we went to: 1357 Abbot Kinney Blvd, Los Angeles, CA 90291-3739
Website
Cora's Coffee Shoppe
If you need a good spot for breakfast near Ocean Avenue, Cora's is the place to be! It's a Mexican based breakfast with an American influence. The pancakes are great, fresh juices are delicious, and the huevos rancheros and breakfast burrito are to die for! My tip? Breakfast burrito every time! We sat outside under a natural canopy of plants and flowers on both my visits. Generally we got there around 9am and got seated straight away. I'd imagine after 10am this place gets pretty busy though, so factor that in! The best part? It's bottomless coffee, yay!
[smartslider3 slider=12]
Address: 1802 Ocean Ave, Santa Monica, CA 90401-3216
Website
BOA Steakhouse
Three words: Goats Cheese Baklava. This should really be the only reason you need to go! Boa is definitely on the pricey end of the budget, but if you're looking for a perfectly pink steak, large slabs of meat, charred tuna tartare and a man coming to your table to assemble a Caesar salad in a theatrical way – this is the place for you. The service is pretty good, with friendly waiters with a lot of charm. Heads up, if you order a slice of cake for dessert, it is huge. One slice was more like three, and even for me it's pretty hard to eat a massive wedge of cake to yourself!
[smartslider3 slider=13]
Address: 101 Santa Monica Blvd, Santa Monica, CA 90401-2201
Website
Meat on Ocean
This is a lovely little location, and as the name suggests it's over looking the ocean. If you're heading towards Santa Monica Pier, this is a good place to head to afterwards. The restaurant is pretty big, with aged steaks hung up in a display in the corner. The steak is delicious, and the lobster even better. I decided to go surf and turf and had no regrets! Considering we were a pretty big group (20!) the staff were very accommodating and patient.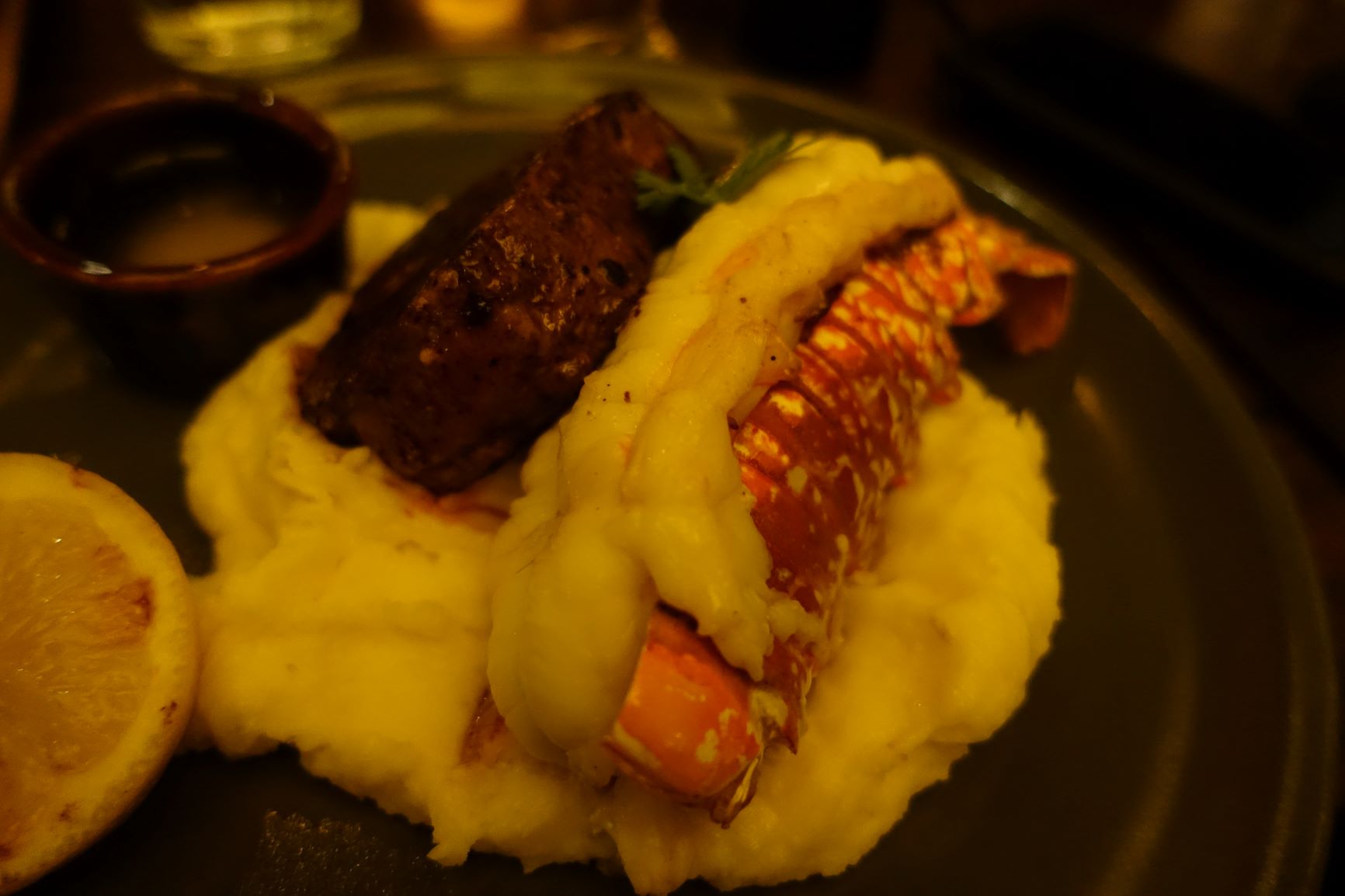 Address: 1501 Ocean Ave, Santa Monica, CA 90401-2118
Website
M Street Kitchen
We stumbled across this place looking for breakfast, and boy am I glad we did! It looks quite unassuming, but every single thing that we ordered was delicious. I recommend ordering something Mexican, although their avocado based breakfasts were stunning too. By biggest tip however is, no matter what you order – find the space to order one of their pancakes. It's accurately called the 'one perfect pancake' on their menu. This pancake is by far the fluffiest pancake I have ever eaten, and I have tried a lot! I don't know how they make it, but it's like a chiffon sponge so, so, light and airy and magical. Worth every mouthful.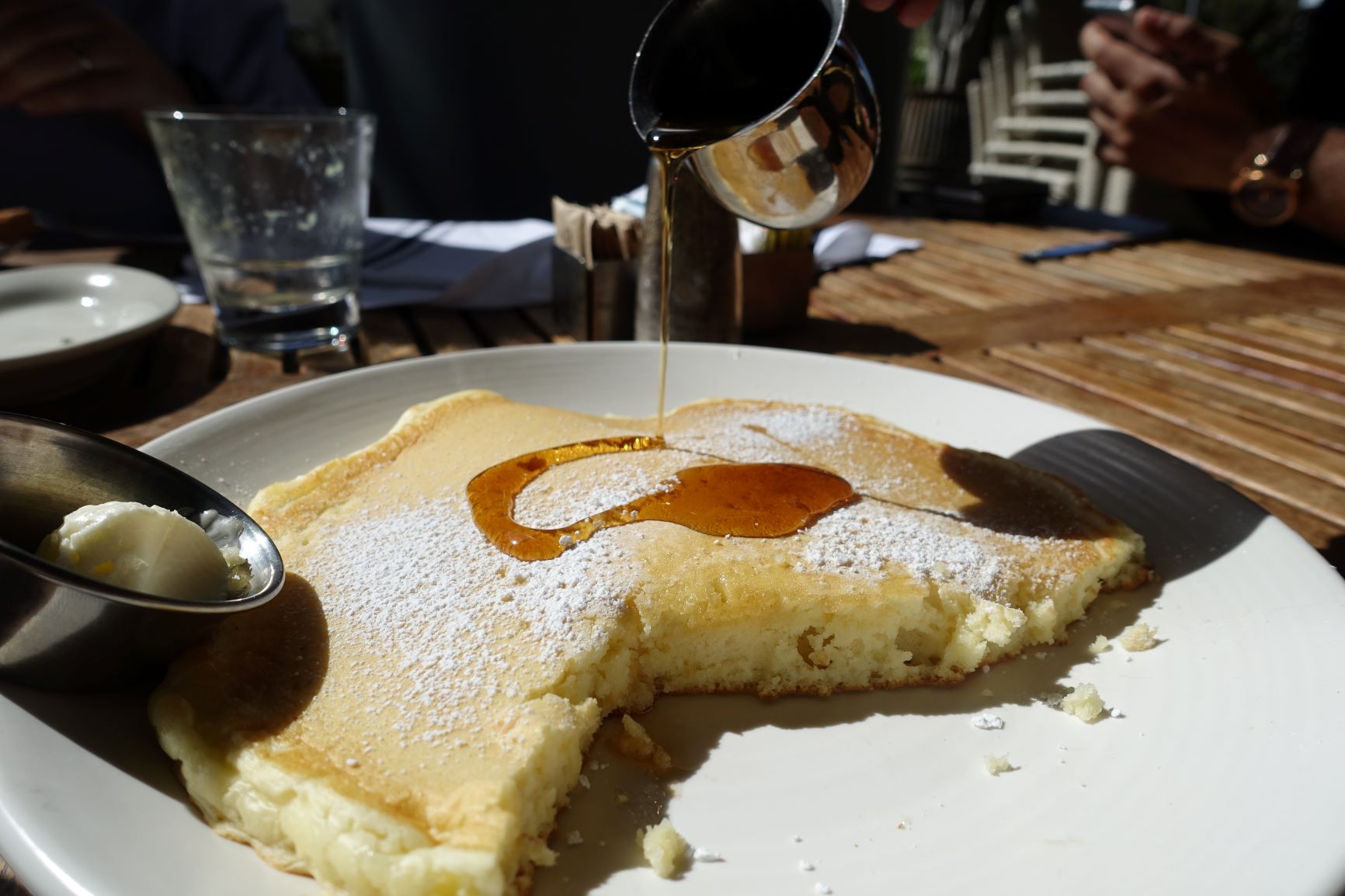 Address: 2000 Main St, Santa Monica, CA 90405-1010
Website
Rose Cafe
Another accidental find, as we stayed right by Venice beach on Rose Avenue. When we initially walked by, we thought this was more of a bakery style place but once we had the chance to see the full menu, we were salivating. They have a lovely outside space which we were seated in, and quickly served drinks whilst we decided what we'd like. Pizza options ranged from the Hula Hoop, covered in pineapple, pickled jalapeno, speck and mozzarella or the Killer Bee, with pepperoni, mozzarella, oregano, drizzled with honey. As we went here a couple of times, I also got to try proper American biscuits and gravy… finally! These were buttermilk biscuits covered in gravy, served with two fried eggs and fried chicken. Safe to say I did not have to eat again till much later! It's not all fried chicken and pizza though! Options include smoked salmon, salads and more. You're bound to find something you love.
[smartslider3 slider=14]
Address: 220 Rose Ave, Los Angeles, CA 90291-2568
Website
Beverly Hills
Dan Tana's
This Italian restaurant in the heart of West Hollywood was recommended to us by multiple people. Once by our Uber driver, then by the receptionist at our hotel and a few times when curating recommendations on the internet. It turns out, this is because it's often frequented by celebrities. You'll find it behind an inconspicuous red door on the street. Inside, it is darkly lit with no windows, which makes for an interesting atmosphere. There are lots of posters and things hung from the ceiling which added to the hustle and bustle. People are packed into booths with checkered table cloths and once you're in it feels like everyone knows everyone inside. Large groups of people hugged others as they left and you could spot the regulars as some were even hugging the waiters. Now obviously, I am not a celebrity, but our waiter sure made us feel like one. He was very attentive and entertaining, and once he clocked our British accents he told us all about the letters he wrote to David Bowie. Our experience was a 10 out of 10, simply because of him! Now, if you like authentic Italian food, this is not the place for you! As delicious as it was, this is definitely American Italian food, and boy is there a big difference. You see, the American style of cooking Italian is covering everything in cheese to produce, rich stodgy dishes that really hit the spot. Biggest tip? Make sure you're wearing baggy clothes as the portions are huge.
[smartslider3 slider=15]
Address: 9071 Santa Monica Blvd, West Hollywood, CA 90069-5520
Website
Catch LA
If you fancy some delicious sushi and a nice outdoor bar, this place is pretty good – although during peak after work and weekend hours it can get pretty busy. The atmosphere reminded me of Shoreditch House in London, with a similar kind of trendy crowd too. If you get seated outside (you have to request this in advance if you're booking) then there are great views of Hollywood. The seafood and starters are all delicious, and the food is designed for sharing. We followed the advice of our waitress, and loved every bit of it. Highlights included the truffle sashimi, sushi rolls and lobster rolls.
[smartslider3 slider=16]
Address: 715 Melrose Ave, Corner of San Vicente, Los Angeles, CA
Website
Pink's Hotdogs
We got here just before the main lunchtime rush, and shortly after we looked back and the line was heaving! This is a bit of 'must do' when in West Hollywood, and the food was pretty good! In fact, I'm glad Pink's isn't where I live, as I think I'd end up going a lot and too much of a good thing is bad! Apparently, Pink's has a rich history from when they started from a cart on a neighborhood street at the corner of La Brea and Melrose in 1939. The walls of Pink's are now proudly adorned with pictures of celebrities that have visited over the decades. All the hotdogs are pretty creative, from a mushroom cheese dog, to a pastrami reuben dog, giant 12″ jalapeno dog and more! As it was our first time, we opted for the classic chilli cheese. Dogs range from $8-$10 but worth every dime.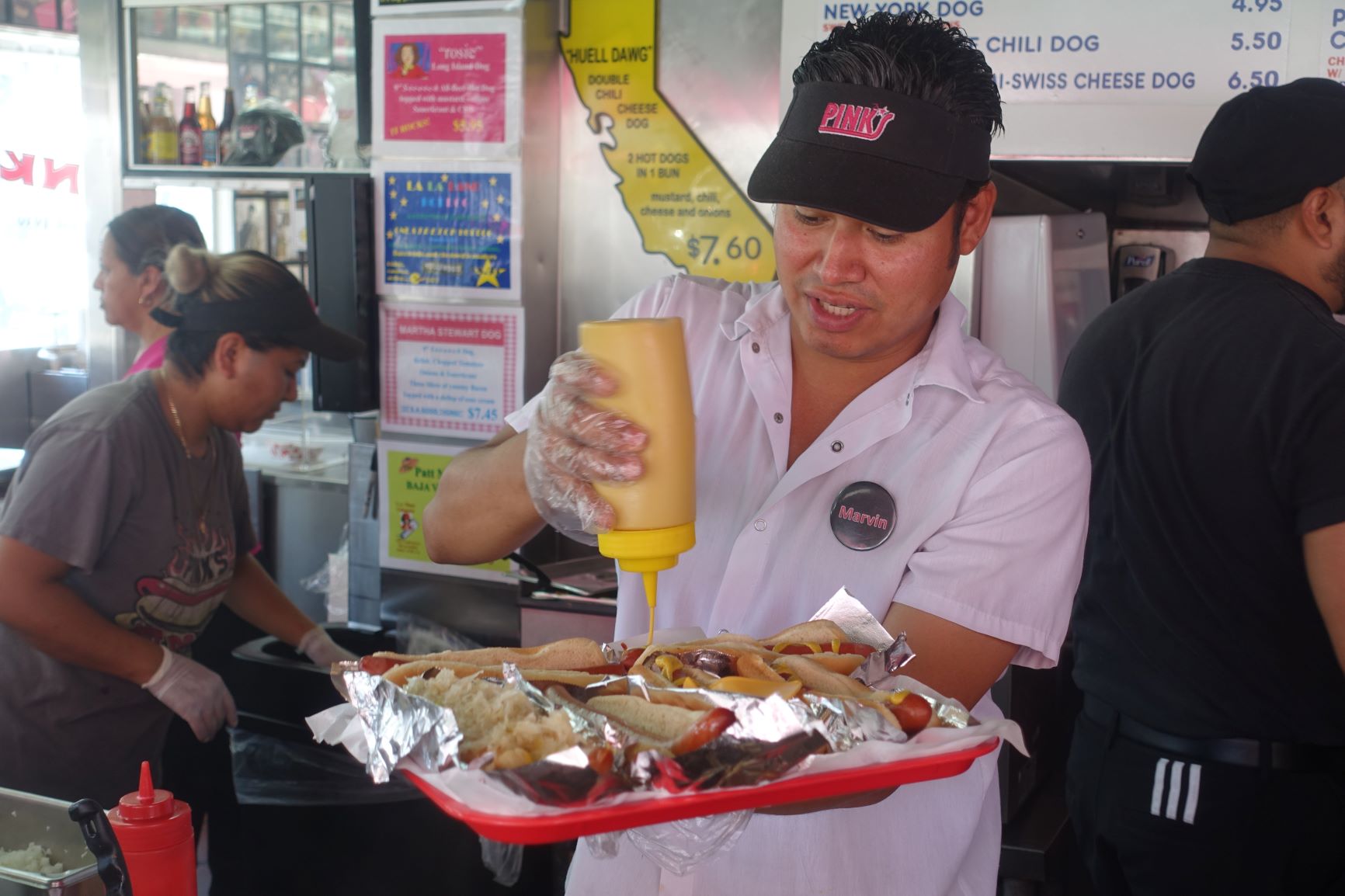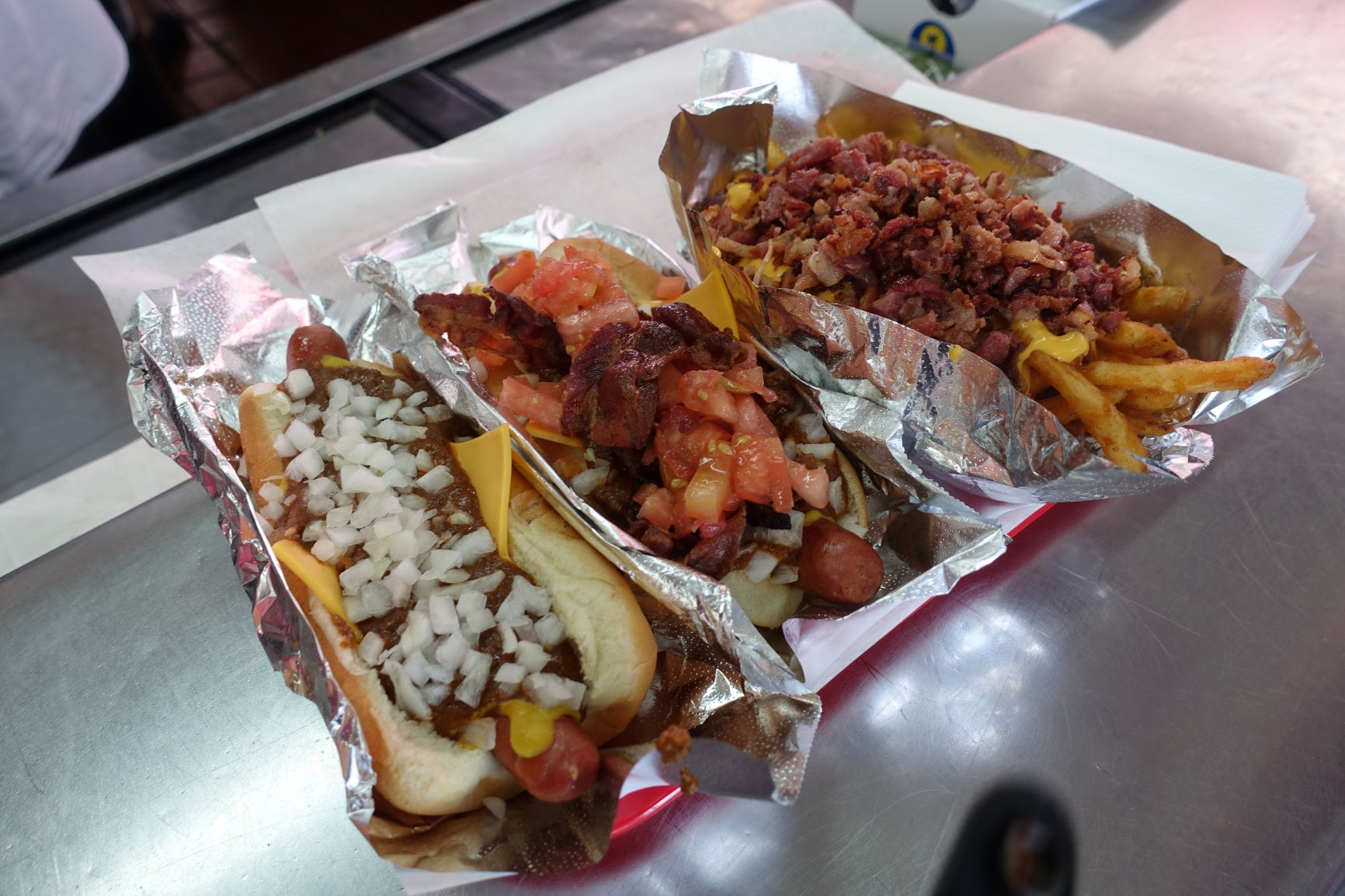 Address: 709 N La Brea Ave, West Hollywood, CA 90038-3338
Website
Cafe Amici
This gorgeous Italian restaurant is run by the loveliest British couple who moved to LA in the 80s and never looked back. They have done a stunning job of this place and the food is exceptional. They use seasonal ingredients, and absolutely everything tastes fresh. Best of all? It turned out to be the adjoining restaurant to our hotel, Beverly Terrace. Typically hotel food can be pretty blegh, but they seem to have partnered with Amici by sharing the terrace space. Both the hotel and restaurant are independently run by different owners so the quality bar stays high for both the accomodation and the food. You can of course visit Amici without staying at the hotel, so if you're looking to get away from the usual glitz, glam and blinginess of Beverly Hills, this place has a laid back casual atmosphere.
[smartslider3 slider=17]
Address: 469 N Doheny Dr, Beverly Hills, CA 90210-3967 (Beverly Hills)
Website
Sprinkles Cupcake
This place is a bit of novelty as on a scale of a cupcake rating, the actual cakes got like… 7. They were nice, and hit the spot but in the world of cupcakes, I've had better. That said, if you want to do touristy things and plan to go to Rodeo Drive, you may as well walk towards Sprinklez and amuse yourself by using their cupcake ATM. I was ridiculously excited about this and sincerely hope we begin to see more pop up world wide. Why would the world not need sugar filled ATMs?!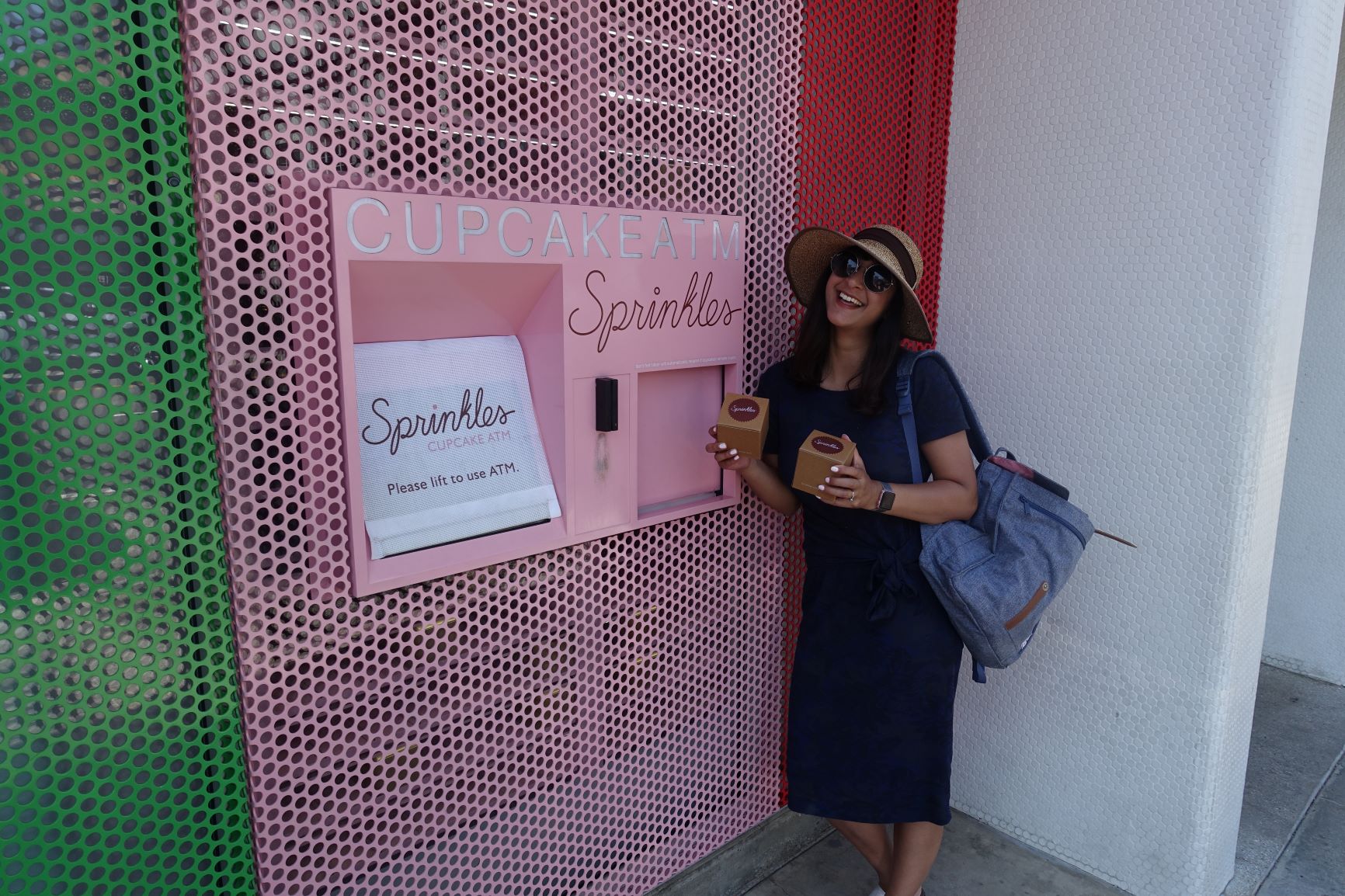 Address: 9635 Santa Monica Blvd, Beverly Hills, CA 90210-4401
Website
Los Feliz
So what really bought us to Los Feliz was a walking, talking taco tour I booked on Air BNB's experiences. I booked this on a whim and am delighted with my decision! Our guide was Kevin, an amateur chef and pretty funny comedian. We stopped by lots of taco joints that we would have typically walked straight by. Each gem of a place Kevin introduced to us was clearly a hidden secret with the locals. Many are just little hole in the wall type places run by small families. Think plastic chairs, paper plates and napkins… but my god, the food! I was in taco heaven. My favourite was the fish taco with mango and pineapple salsa. My only regret is that we didn't do this tour earlier in the week so that we could have gone back. Whilst we walked between each taco spot, Kevin gave us a little tour of fun locations along the way. Four tacos are included in the price of the tour, and trust me you'll be feeling pretty full by the end of it!
[smartslider3 slider=18]