I recall the feeling of excitement when I first stumbled across Cheese Posties on Twitter. They were in the process of raising money to make their dreams come true on Kickstarter and I was sat in my pyjamas eating chocolate Weetos on my sofa.
In that moment, it was the fastest I've ever whipped my card out to donate towards a business idea coming to life.
Fast forward a few months and they've reached their goal. YAY for cheese lovers like myself across the country who love nothing more than an excuse to stuff oozing melted cheese into their mouths.
This week, my first free (backer reward) box arrived and as soon as I saw it by my door, I did a little dance in my hallway as I took it into the kitchen.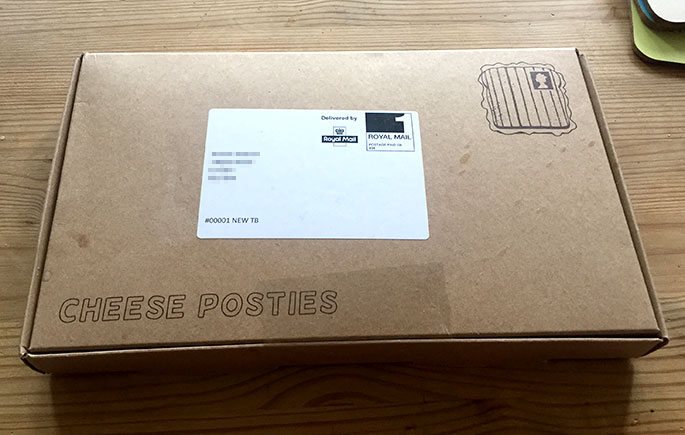 On the website, I had the choice of selecting sweet, savoury or 'a mix of everything' which was recommended as the best option. I've never been known to be too fussy with my food, so random mix it was!
Flavour of the week is 'French Onion Soup'.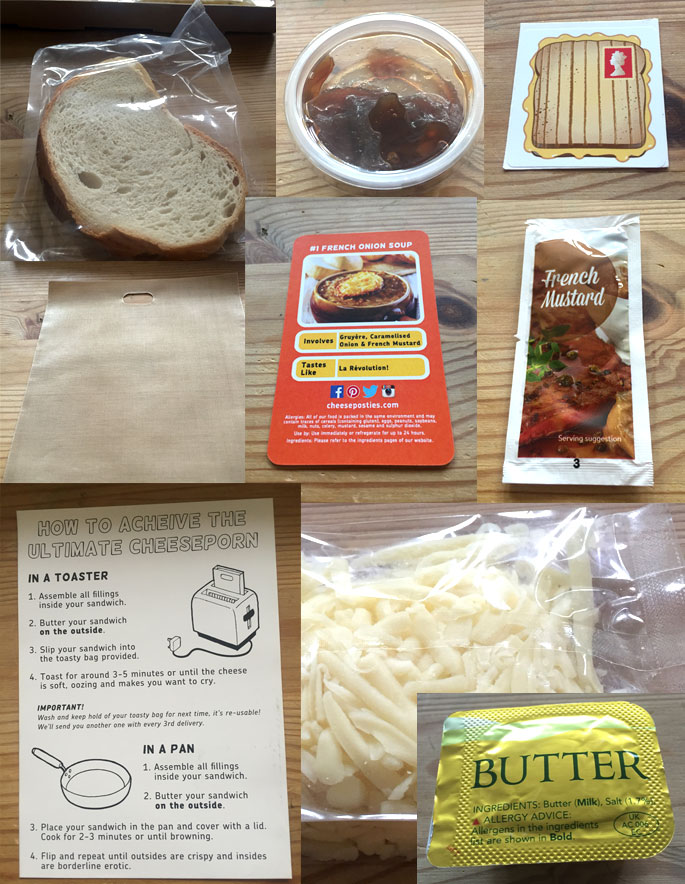 Inside:
Gruyere cheese
Caramelised onion
French mustard
White bread
Butter
Recipe 'trading card'
Toaster bag (to keep, wash and reuse)
A sticker which is now stuck on my laptop in pride
Instructions.
Now, my ONLY qualm so far is the misspelling of 'achieve' on the instructions card which slightly grates on me – but hey, mistakes happen so I'll let this brie.
First thing worth highlighting is that when I signed up, I wasn't really sure what to expect. I wasn't sure if the items were all separate for me to assemble, or if they came pre-assembled in a big ready to toast bag. I don't think either is an issue as it didn't take long to whip together, but it's worth noting in case you're expecting it pre-made.
Everything is in the exact proportion for 1 cheese toastie, so there is no waste of any ingredients.
The butter comes in a little box, and glides onto the outside of the bread like so: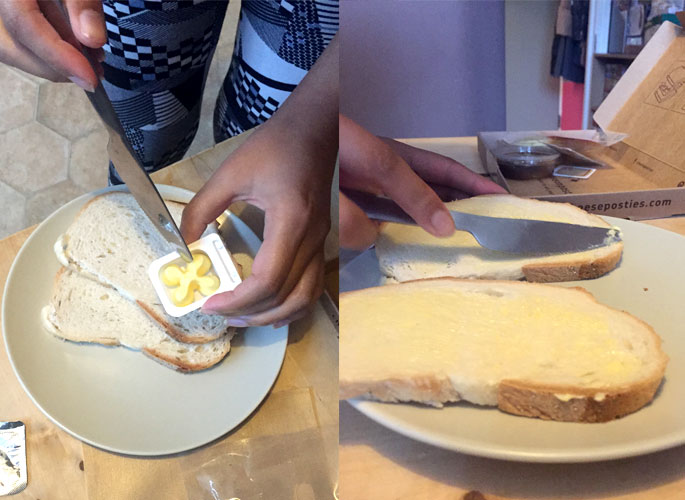 Next, on goes the caramelised onion chutney. (Be sure to get an even layer across the bread!)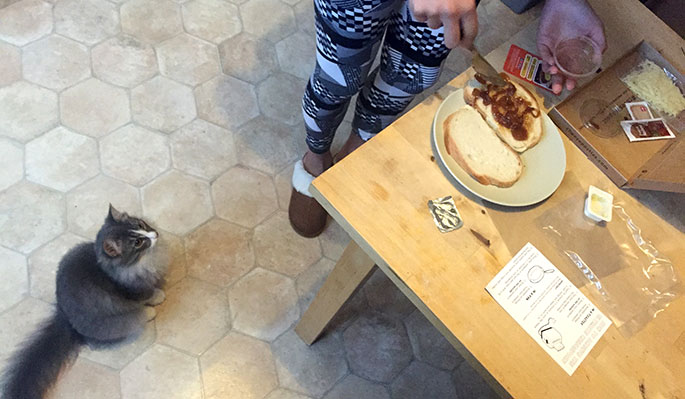 Then the cheese piles on top:
Finish with a squeeze of french mustard: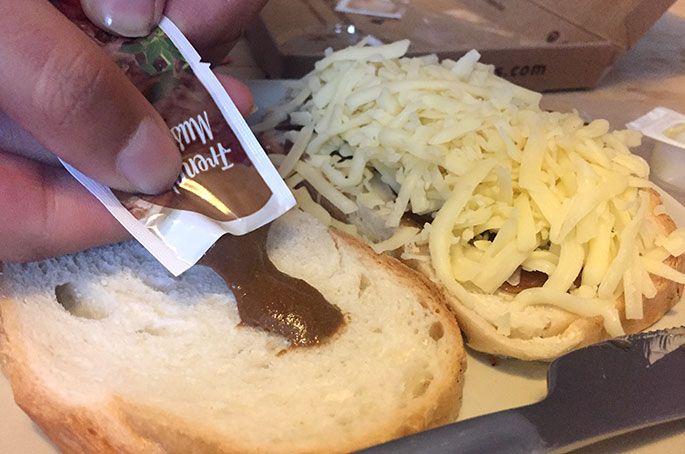 I then pop it into the bag, which is re-usable. (Simply wash it after use!):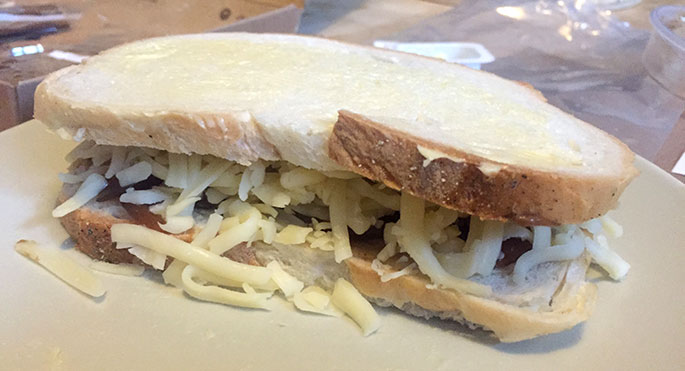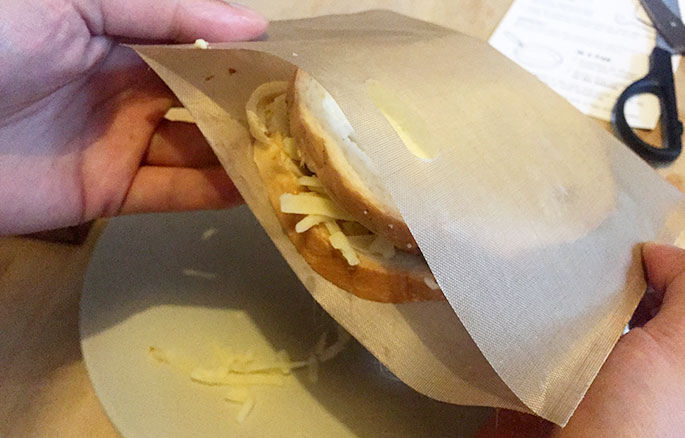 Ready for toasting, I put it on the medium setting. In hindsight this was unfortunately too much. My bread started burning but I managed to catch it just in time! Perhaps the instructions could have a reminder to adjust the settings on your toaster?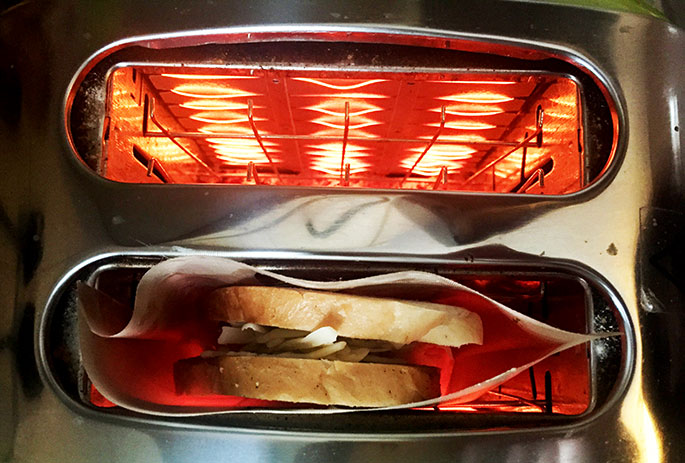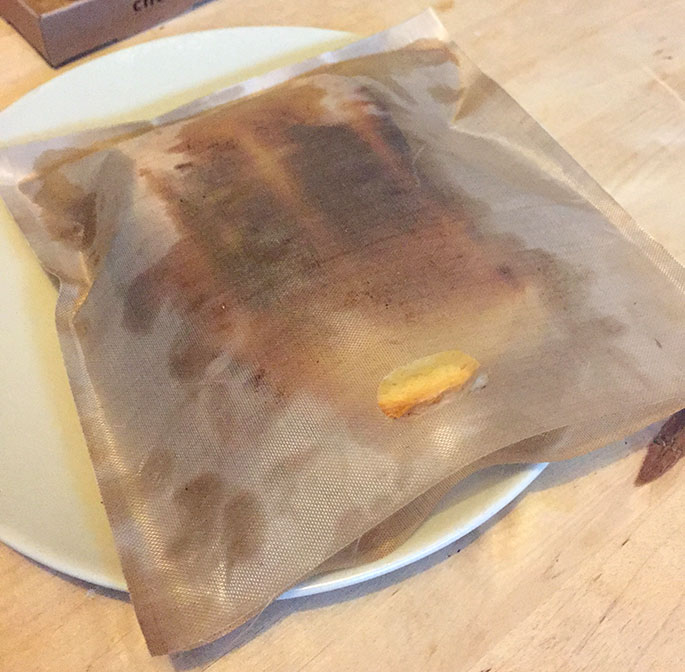 Slide it out of the bag, cut it in half – VIOLA!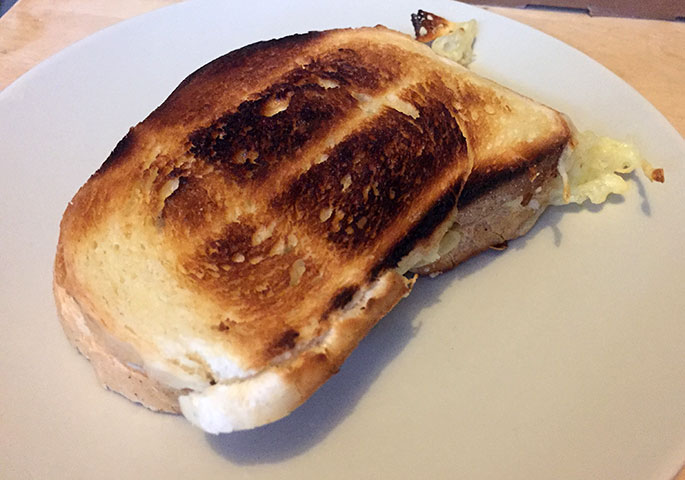 All in all, this was pretty delicious and as far as cheese toasties go I'd rate this as an 8 on the Annem-o-meter scale. Next time I might make it in a pan rather than the toaster though.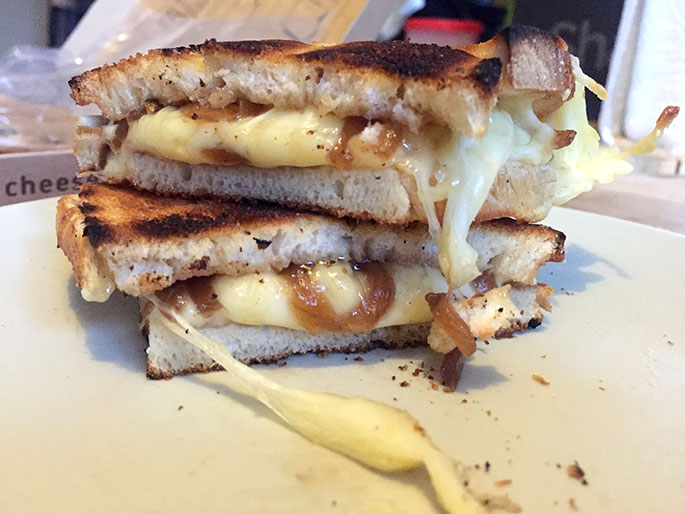 But, and there is always a but!
I guess the real question is: is it worth £3.99 a week? For me, the jury is still out as I'm interested to see the range of flavours that come my way. Whilst French Onion Soup as a flavour was delicious, I tend to have the ingredients that make this in my fridge already. In fact, I nearly always have chutney (as you never know when cheese and crackers are needed in your life), and whilst the Gruyere cheese was definitely the right choice of cheese – I'd have been just as satisfied if I used Cheddar.
As the first box they were issuing out, I would have hoped they'd gone for a flavour/ingredients that were a little more… experimental.
The thing is, I KNOW they can do this! Their website has a huge list of some incredible options. Everything from cheesy garlic bread, to italian ravioli, chilli con queso, pepperoni, peanut butter jelly… I mean just check it out here: https://cheeseposties.com/the-cheeseboard
*BEWARE* Clicking on this link may cause excessive drooling.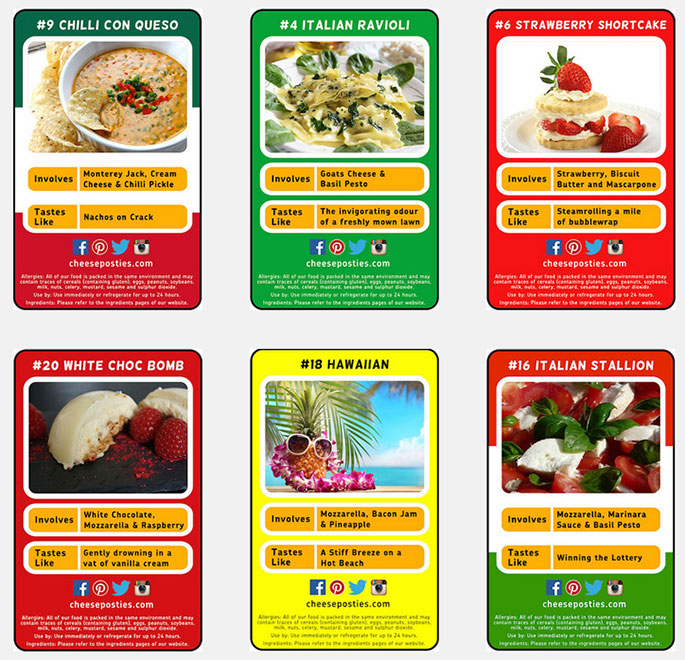 The combinations on their website sound out of this world and have certainly gouda me excited! For that reason I'm definitely keeping my subscription and hoping for a Cheese Postie that doesn't play it so safe with flavour combinations next time.
To conclude, if you're a cheese lover and fancy having a treat every week I'd definitely recommend signing up. You can choose for your cheese on post to arrive early in the week or mid week (so pick which day at work drags on the most and sign up for Cheese Posties to put a smile on your face!) I'd also be pretty stoked to receive this as a gift subscription and Christmas is only 4 months away… 🙂
You can check out their website here: https://cheeseposties.com/