There are few things in life that are as satisfying as a cheese toastie oozing straight into your mouth. Cheese Posties, the geniuses who made #CheeseOnPost a reality are BACK! Following a brief hiatus, they have returned with a product that is bigger and better.
We wrote about their launch a while back and as big fans, have kept a close eye on their development.
Following a hectic year for the team, they've been busy behind the scenes learning and constantly improving the service. Dave Rotheroe, founder of Cheese Posties elaborates:
"We had our early disasters. Insecure packaging meant that people got boxes soaked in pesto. Bread with holes. Damaged boxes. But it was all fixable and our loyal customers showed us we were doing something they really wanted."
Hats off to them, they've certainly improved the packaging and ingredients. It's always a challenge starting up new ideas and despite the bumps along the journey they really love what they do.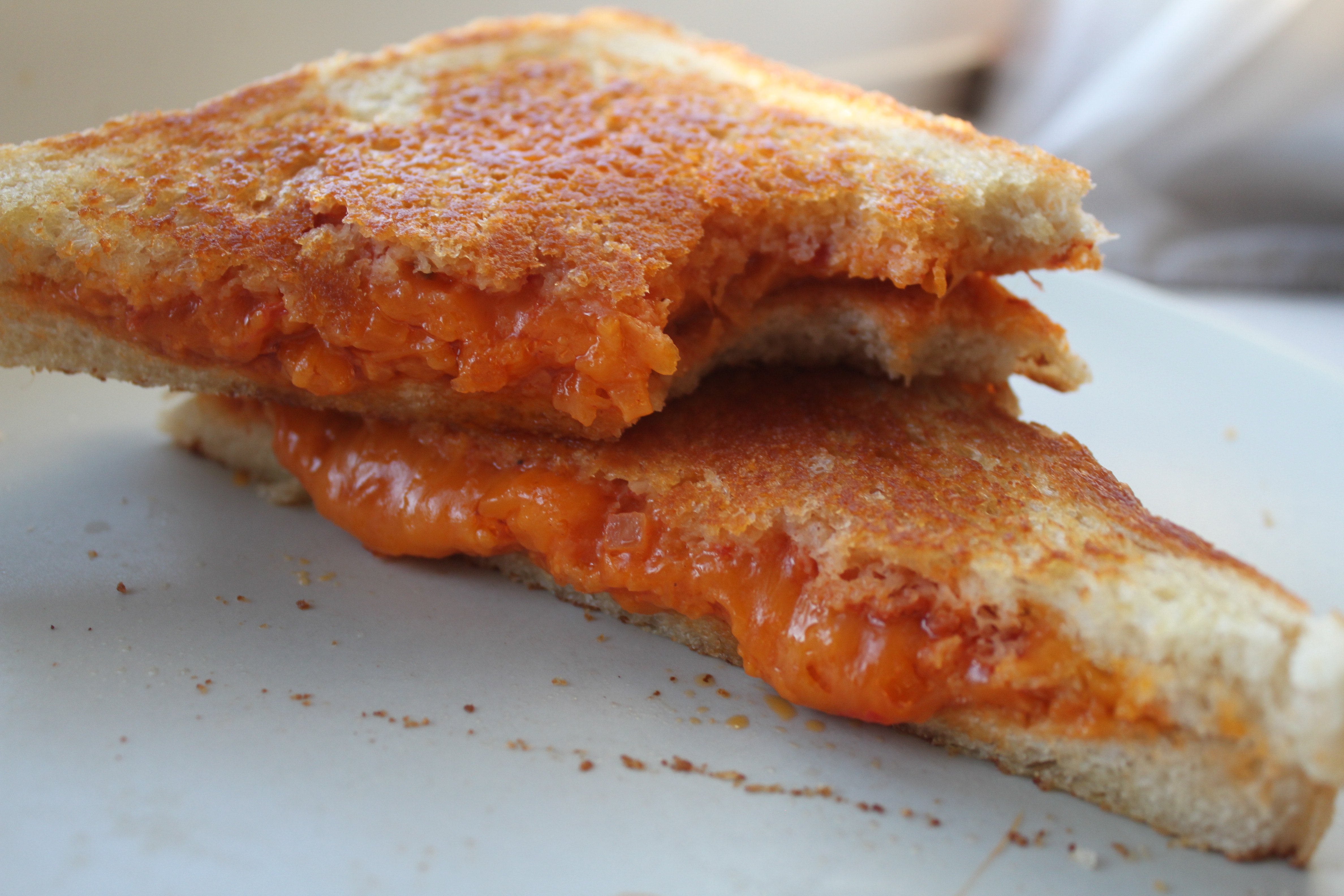 After a new partner came aboard they invested in stronger packaging, better ingredients and more variety. Repeats are now a no-no and there are thirty different sandwiches on the menu so that a weekly, fortnightly or monthly surprise is guaranteed. As usual, subscribers can flag ingredients they don't want, or choose only savoury or sweet. There's certainly an emphasis to be adventurous with flavours.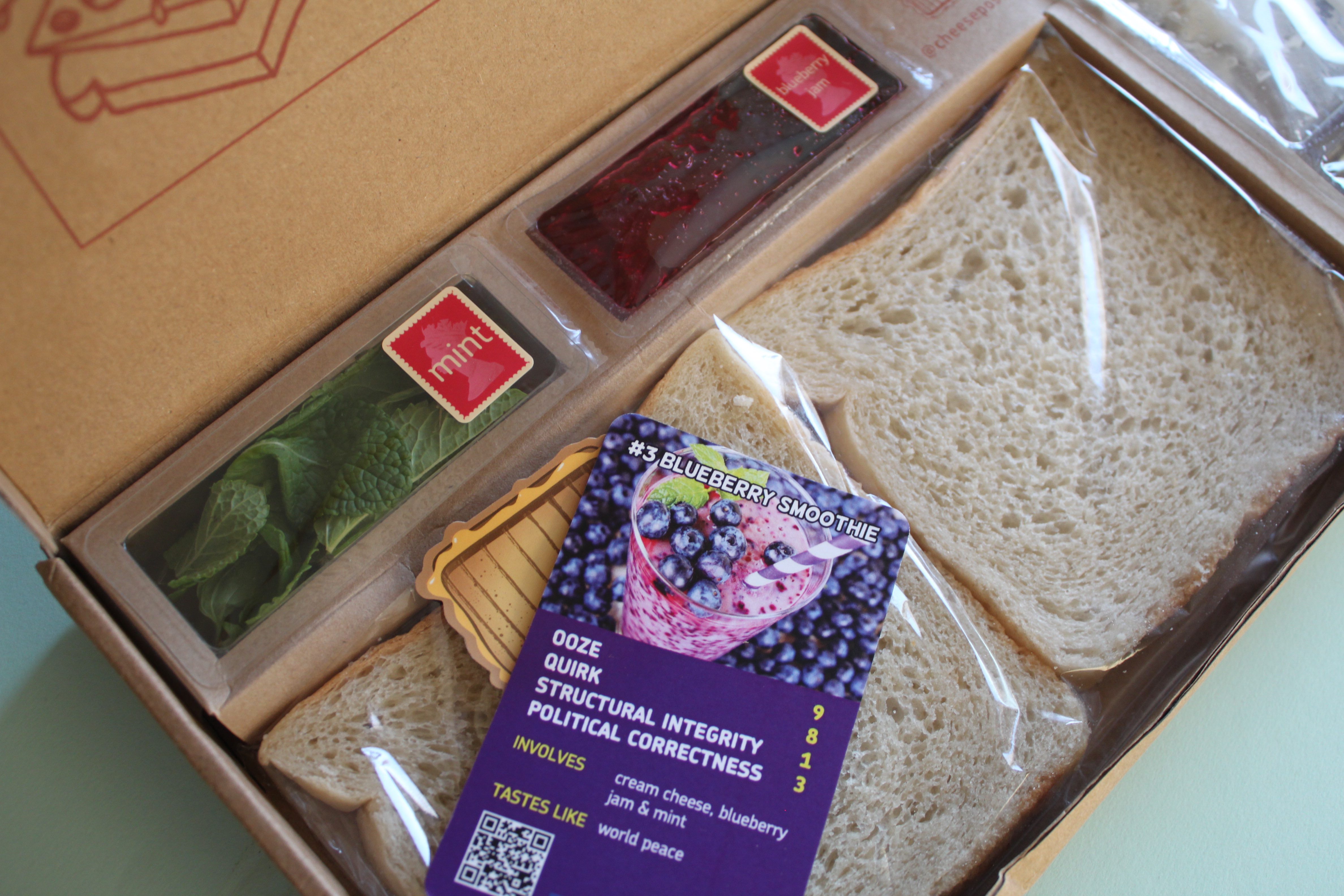 As well as the newly improved toasties, the team have also created an app which to be completely honest – I'm undecided about. The aim of the app is to make it easy for fans to keep a diary of their sandwiches, rate them and upload to social media. Every sandwich also comes with its own Toast Trumps card and if you collect enough, you can play the game and scan them into the app for amusing videos and more. Whilst I like the sentiment of the app, I'm constantly snapping what I eat and uploading directly onto Instagram so I'm not sure I need a special toastie app to facilitate or encourage this. As for the Toast Trump cards, I can see this being a cool way of potentially unlocking competitions and giveaways in the future. It will be interesting to see how they plan to develop it!
As a final philanthropic touch, the relaunch combines cheese with a good cause. With every sandwich, subscribers give a hungry child a school lunch through an association with charity Mary's Meals.
The posties are delivered 1st class anywhere in the UK and are posted frozen so that they defrost en-route for maximum freshness.