What's your definition of a pie? It seems to vary person to person, demonstrated by the hotly debated pasty VS. pie controversy.
For all the pie purists out there, I've got a message for you:
Food has no rules!
A pie can be sweet, savoury, with a top, without a top, with a base, without a base and heck – as this year has proven, it can even be a drink or a fry up.
Here's my top 5 unusual pie picks for 2017:
Hawkers, Naughty Apple Pie
Especially for National Pie Week, Hawkers have created this impressive looking Apple Pie cocktail. Personally, I wouldn't mind having a pie lid on top of all of my drinks, all year round. I think it would be quite nice to munch on after. Soak up the booze? Topped with an airy, golden pastry lid and slices of fruit, this drink is the perfect shaken combination of spicy Zubrowka vodka, cinnamon syrup, lemon, apple juice and soda. If that doesn't float your boat because you believe a pie should be savoury, don't worry as they're also serving up 18-hour slow roasted lamb shoulder in a buttery puff pastry.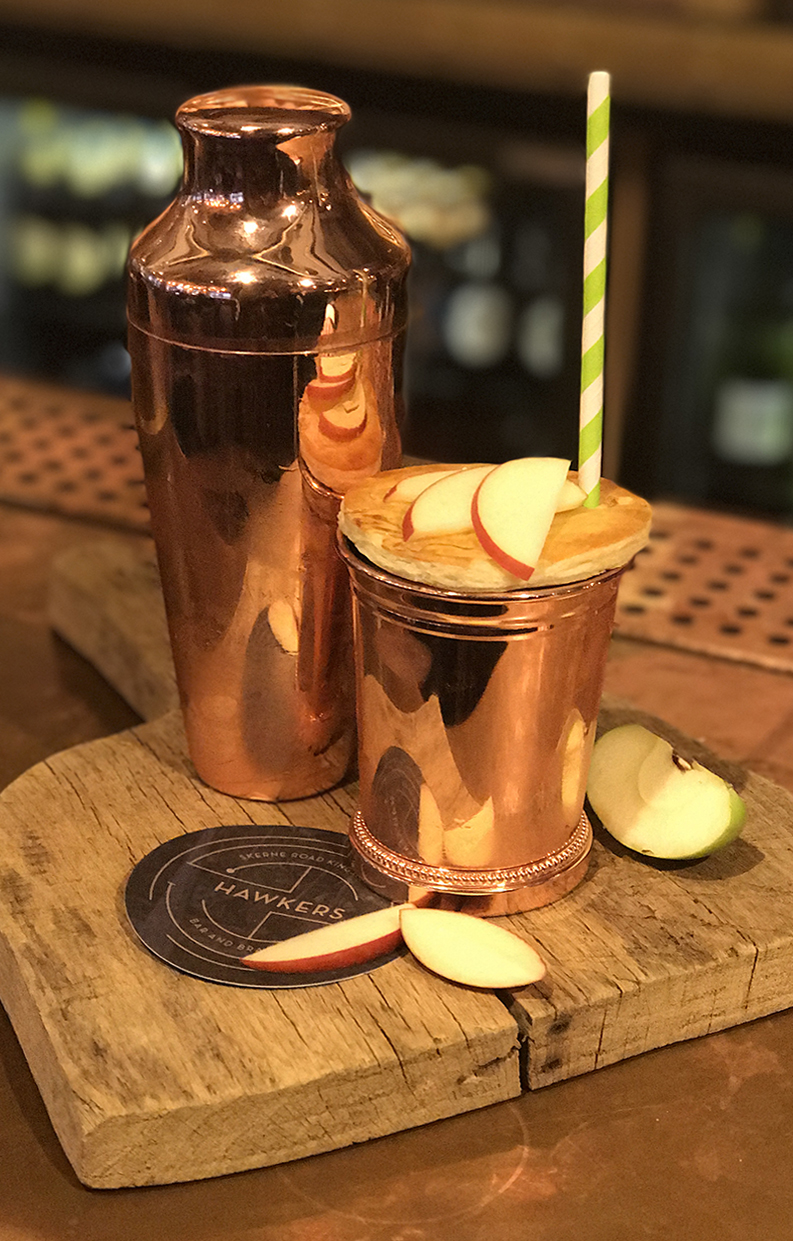 The Naughty Apple Pie is £8.50 and available at Hawkers Bar & Brasserie, London.
House of Jacob, English Breakfast Pie
If you think about it really, a pie is just a casing. Within that case you can put whatever your heart desires. Pizza? You got it. Burger? I believe someone has done that. Breakfast? YES! Oxford based restaurant group, House of Jacob has launched a Full English Breakfast Pie layered with bacon, eggs, black pudding, tomato and baked beans. Created by their head chef Chris Kennedy, the traditional all day fry up encased in pastry will be served with HP gravy.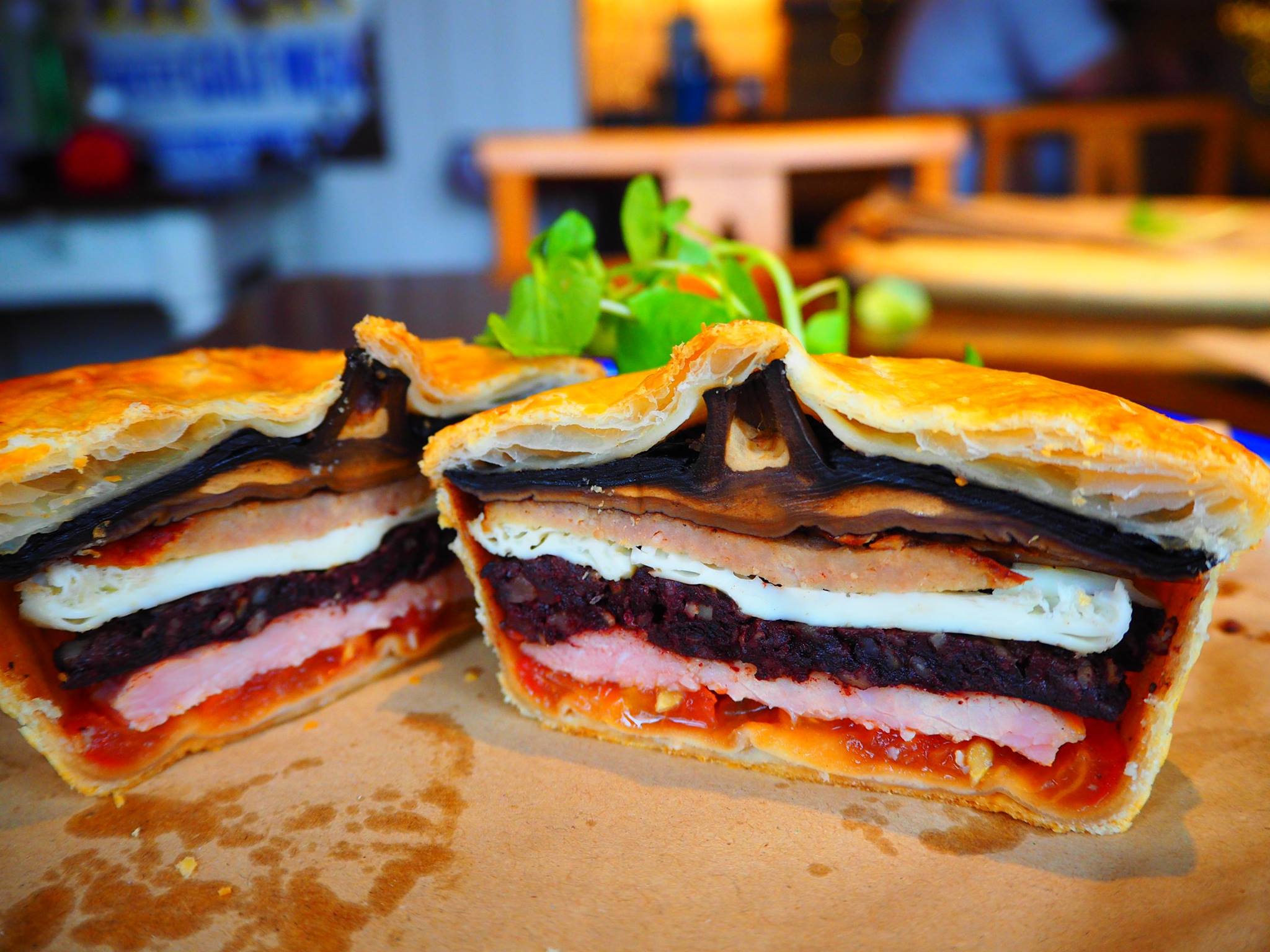 The Brekkie Pie is £8.50 available from 9am to 10pm every day this week at their 4 locations in Oxford.
Holborn Dining Room, Lamb Curry Pie
If you're a fan of curries, you'll be thrilled to hear you can merge one with the classic British pie at The Holborn Dining Room. Their lamb curry pie is made from slow cooked shoulder of mutton, potato and traditional curry spice mix, served with mango salsa. I'm absolutely loving the addition of this salsa, and think the flavours could come together quite beautifully. What a sneaky little way to slip in your 5 a day…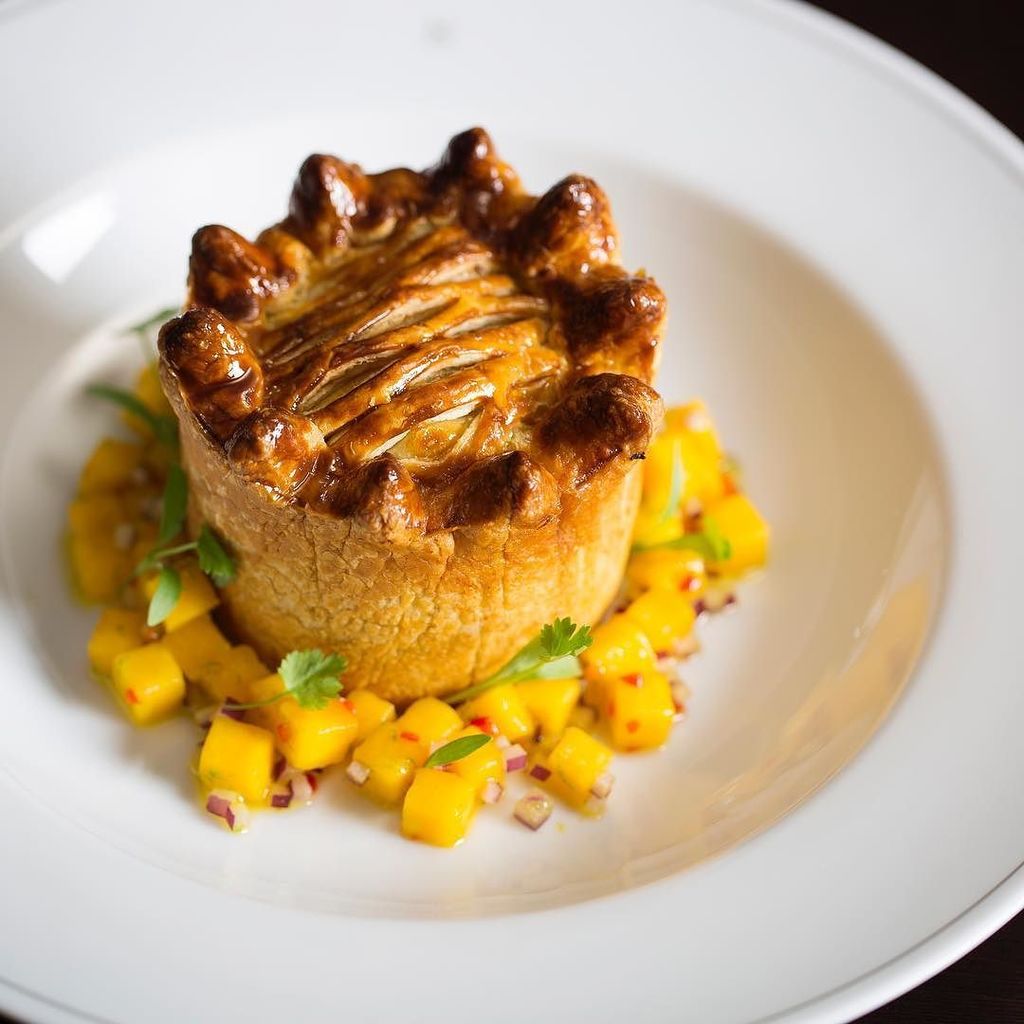 This Curry Pie is £19. Available from the Holborn Dining Room, London. 
Pieminister, The Hopper
I remember the first time I tried Crickets was whilst on holiday in Mexico. A man came around with a plate full of the critters, along with a lime and some chilli seasoning. Reluctant at first, I gave it a go and was pleasantly surprised, as I think this pie will be. For the adventurous out there, Pieminister have launched a Mexican-inspired cricket and black bean pie in a rich tomato, chipotle chilli and sour cream sauce with fresh lime and coriander. Sounds delicious and raises awareness of sustainable sources for food production in the future!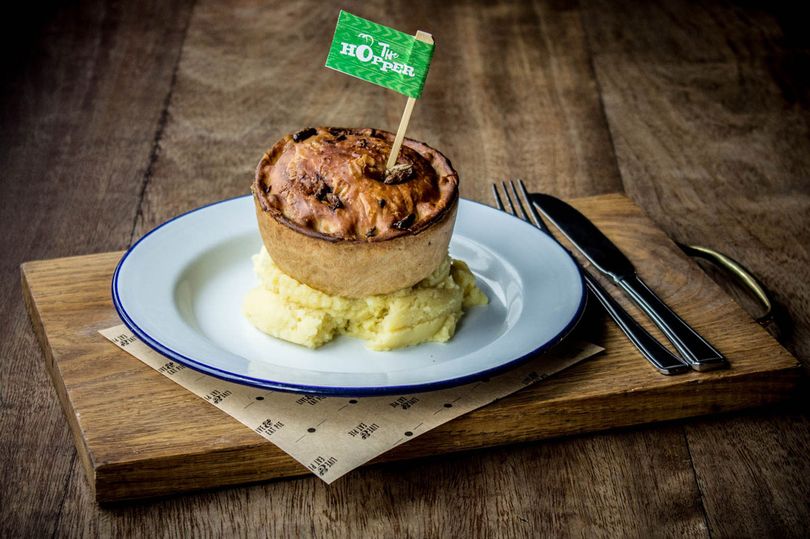 The Hopper is available for £7.50, only for Pie Week – across all their restaurants. Find your nearest one here.
Aqua Shard, Pie With a View
Here's the one I thought might open up a big debate, as this is the least 'pie' pie I have seen this year. Call it a deconstructed pie if you will. A pie with no top, no bottom – just shards of pastry being consumed at The Shard, with a stunning view overlooking London. Created especially for this week it's an open beef and oyster 'pie' complete with seaweed mash, puff pastry shards and oyster leaves. The flavours sound intriguing, and you'd be celebrating Pie Week in style.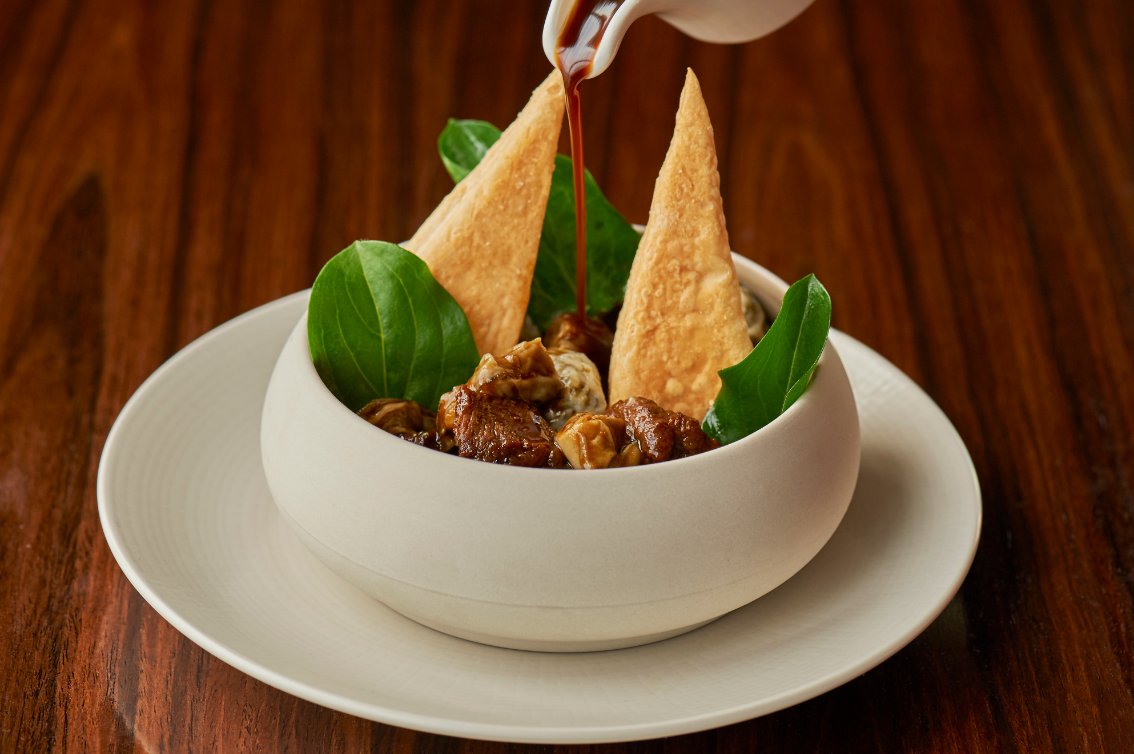 The Aqua Shard Pie is £30, available for dinner till Sunday 12th March. Make your reservation here.