Mac and cheese is one of those dishes that I've struggled to find done well here in London. Many times I've been disappointed at the lack of cheese, or found the pasta too dry. Here to fix all of that are The Mac Factory, London's New York-inspired mac and cheese street food brand. Their home in Camden Market has been hugely popular for years, but now they've partnered with Debenhams to launch a cheesy pop-up in its flagship Oxford Street store.
Check out the video below for when we visited!
The Mac Factory was established in 2014 by chef Graham Bradbury who makes his mac and cheese the REAL way with a mix of extra mature British Cheddar, and mozzarella cheese sauce topped with a range of fresh toppings. Many places prefer to use a simple milk and cheese sauce, but The Mac Factory use a bechamel sauce recipe giving you an indulgent, gooey and utterly addictive mac. Graham is also the brains behind the insanely delicious, Cheese Wheel which I wrote about last year!
[related align="right"]
Each Mac is topped with a bespoke Parmesan and Thyme Crumble which is made with Polish sourdough, Parmesan and fresh thyme.
Classic options include their 'Nostalgic' as well as:
La Med Babe which is a no-nut pesto, semi dried tomato and baby mozzarella balls
Posh Spice which pairs spicy chorizo with harissa and caramelised onion.
Hey Mac Arena with Smokey Chipotle beef chilli con carne, tortilla chips, sour cream and jalapeños.
Super Mario with sautéed mushrooms, garlic and white truffle oil.
Mambo Italiano which has smoked pancetta, wild mushroom and garlic.
As part of the Debenham's Pop Up, they have also added two exclusive mac's which are incredible!
Lobster Boy made with fresh lobster tossed in a garlic butter and parsley sauce
Factory Cheese Steak which is smoked short rib with a cheese beer sauce and peppers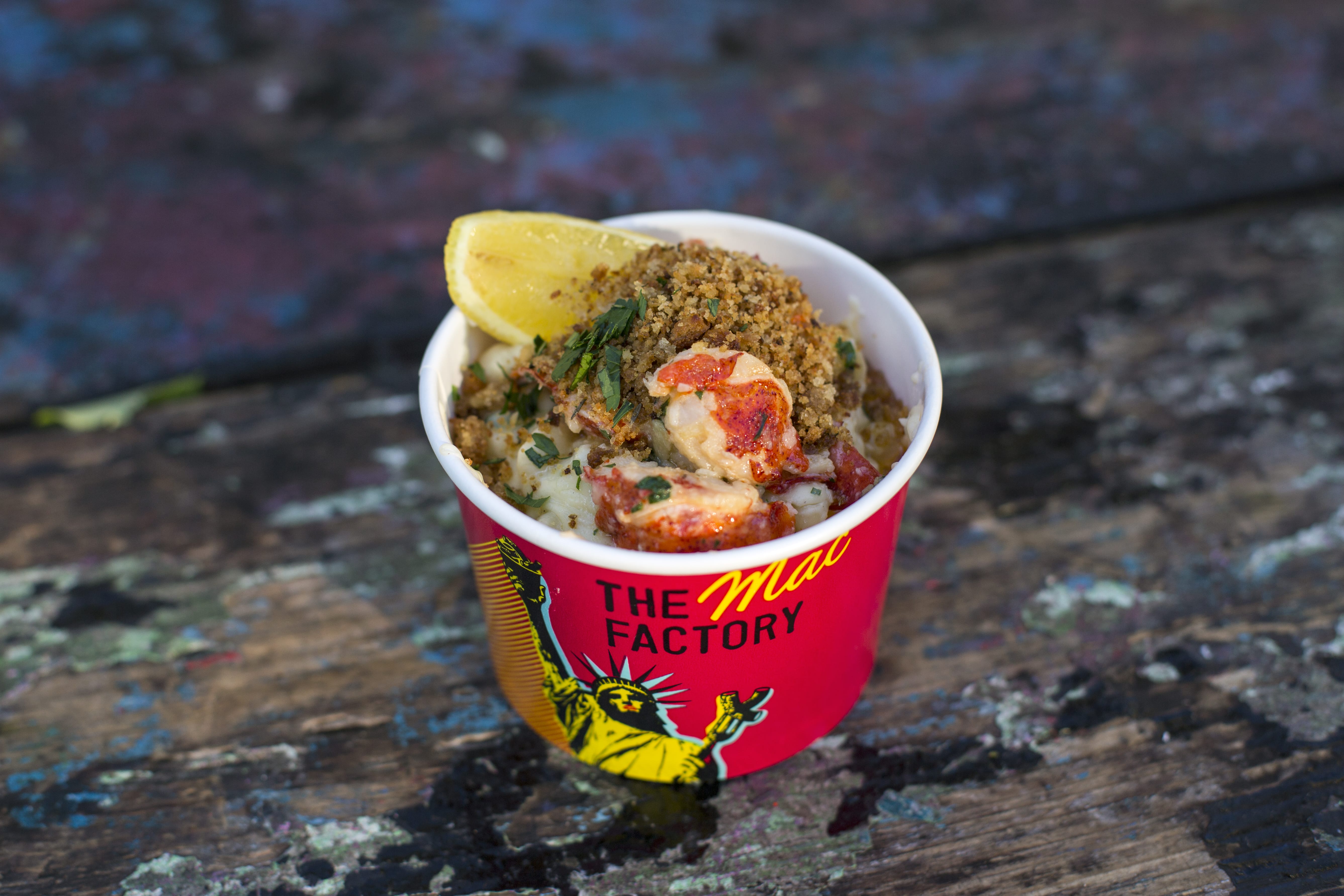 Check out more cheesy scrumminess at themacfactory.co.uk