I am absolutely thrilled to announce that the Cheese Advent Calendar picked up an award for The Grocer's Best New Product in the dairy category!
Judges loved the "high quality" cheese and some went as far as to say it was "better than a chocolate calendar!"
The awards gather the key players in the UK FMCG sector, which means 'Fast Moving Consumer Goods'. This industry covers the household items that you buy when shopping in the supermarket. There were over 200 entries in total and from these, the judges selected 129 products for consideration in 28 categories, looking to reward outstanding innovation. The actual judging is a rigorous ­two stage process, which begins with every entry being tried and tested by at least 50 shoppers across the UK. Under controlled conditions, these shoppers assess a wide variety of criteria, including packaging design, appearance, taste, texture, value for money and health credentials. Products that make it to the shortlist are then subject to further evaluation from expert panels – development chefs, marketing and design gurus, journalists, bloggers and other food & drink aficionados. Scores from the two stages are combined to determine the winner of each category.

It's an absolute dream to have all of our hard work recognised for the dairy category. Never in a million years did I think a random idea we had one evening would come this far, but now we're on the journey – there is so much more up our sleeves in the coming years.
The awards highlighted some fantastic winners and highly commended brands. People who have put their heart and soul into their product. Here's a roundup of the foodie winners that caught my eye (and got me excited to try them!)
Bagged Snacks
Hippeas. Highly Commended.
I've been lucky enough to try Hippeas before, and think this is truly well deserved! It's for their Organic Chickpea Puffs Salt & Vinegar Vibes. There is a fantastic article here, on Forbes that is well worth a read. The founder, Livio Bisterzo pitched the product to retailers before he even had a product! Truly inspiring.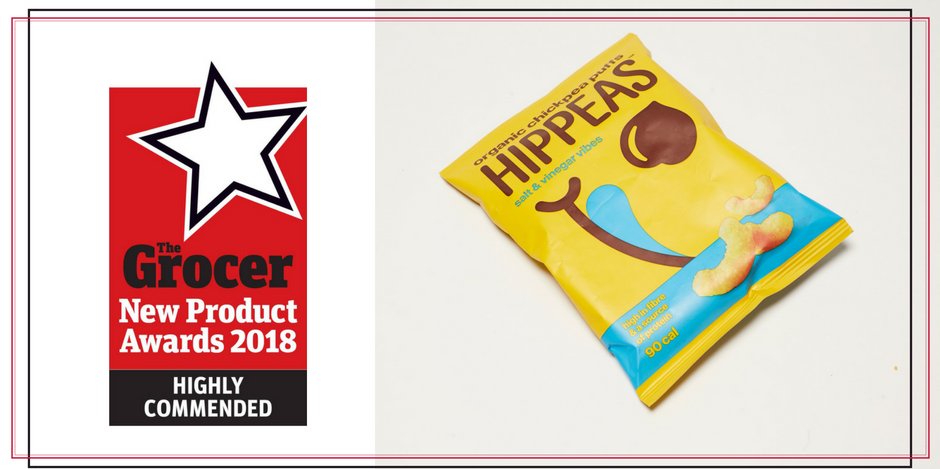 Cereal
Spoon. Winner.
Now this is a breakfast I can totally get behind. Spoon won an award for their dark chocolate cereal, and I'm definitely going to be getting my hands on this. The judges applauded it for the fact that it was "quite healthy for a chocolate product, and tastes better than most competitors." I-am-sold.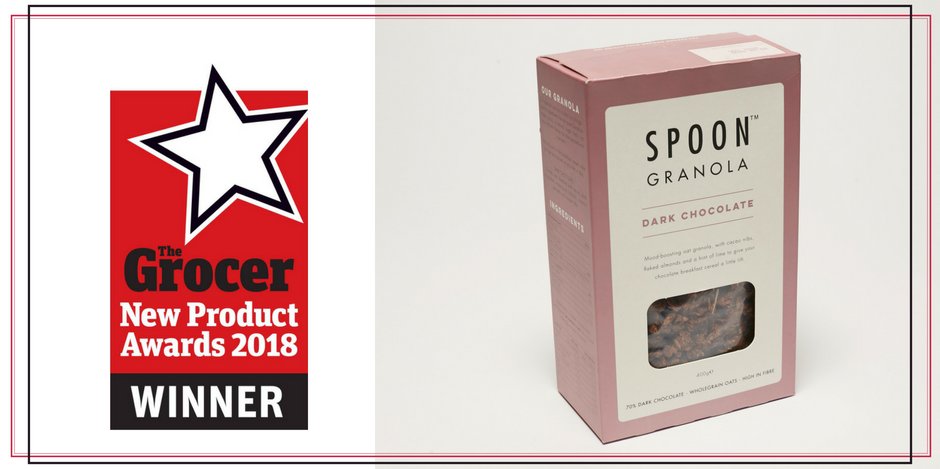 Crisps
Emily Veg Crisps. Winner.
The packaging on these crisps is utterly beautiful and the judges naturally commended their Sweet Potato Sticks with Sea Salt for its originality, with one exclaiming "at last a veg crisp with texture" and another lauding its "perfect texture and taste". They also have fruit crisps, and I'm dying to get my hands on their fig and banana…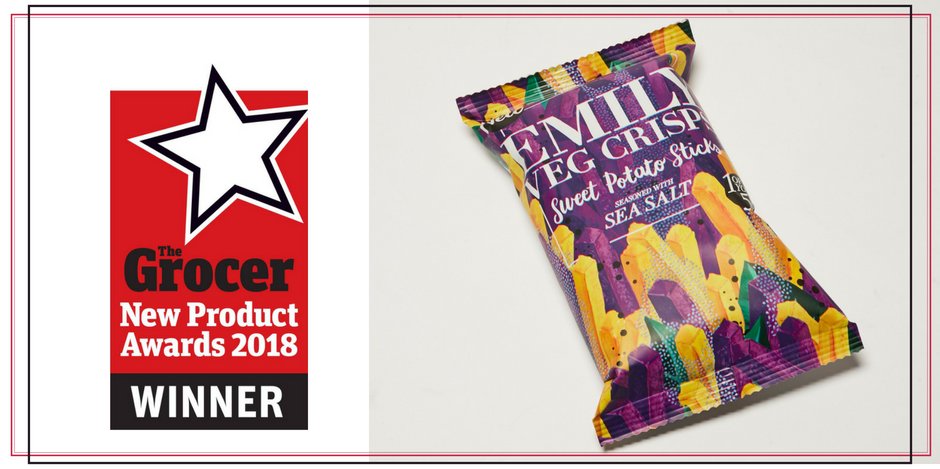 There were plenty more winners, and you can see the full list with feedback here.
For now, keep your eyes peeled for news about Cheesemas 2018 in the coming weeks. All will be revealed soon!