Food and art have been colliding considerably over the last few years. From latte art, unicorn foods, mermaid toast… and now, introducing: Shoe-Shi. What's next? Loafers made out of bread?
In my opinion, sushi is already a work of art but chef and illustrator Yujia Hu is turning it up a notch by merging both his love for sport and sushi.
Just one look at his Instagram feed shows hours of work. His sushi is so intricately designed that if I'm honest – I wouldn't want to eat it, I'd frame it. He's transformed delicate fish, sticky rice and strips of nori into a true masterpiece. Take a look at his kicks below: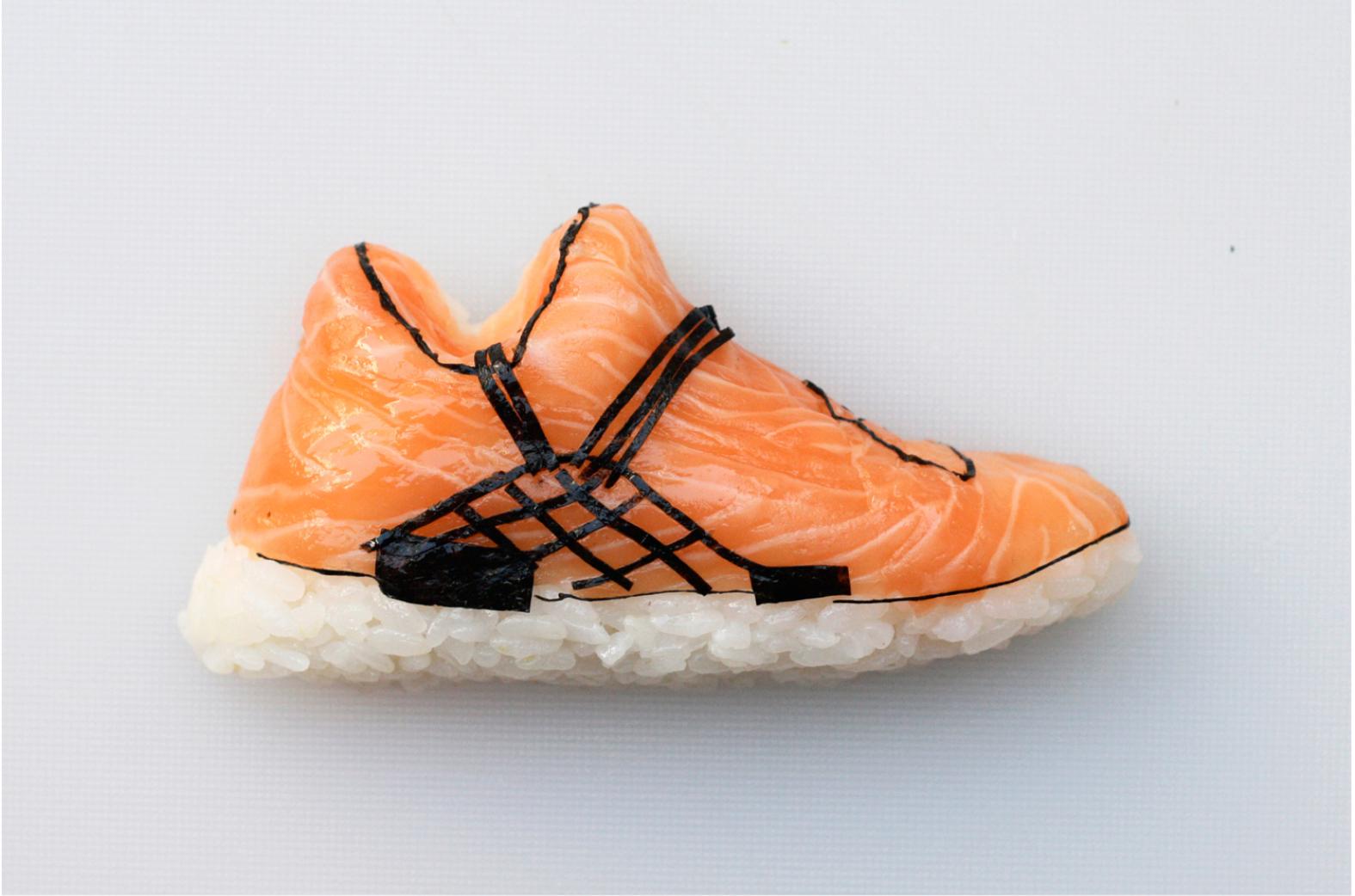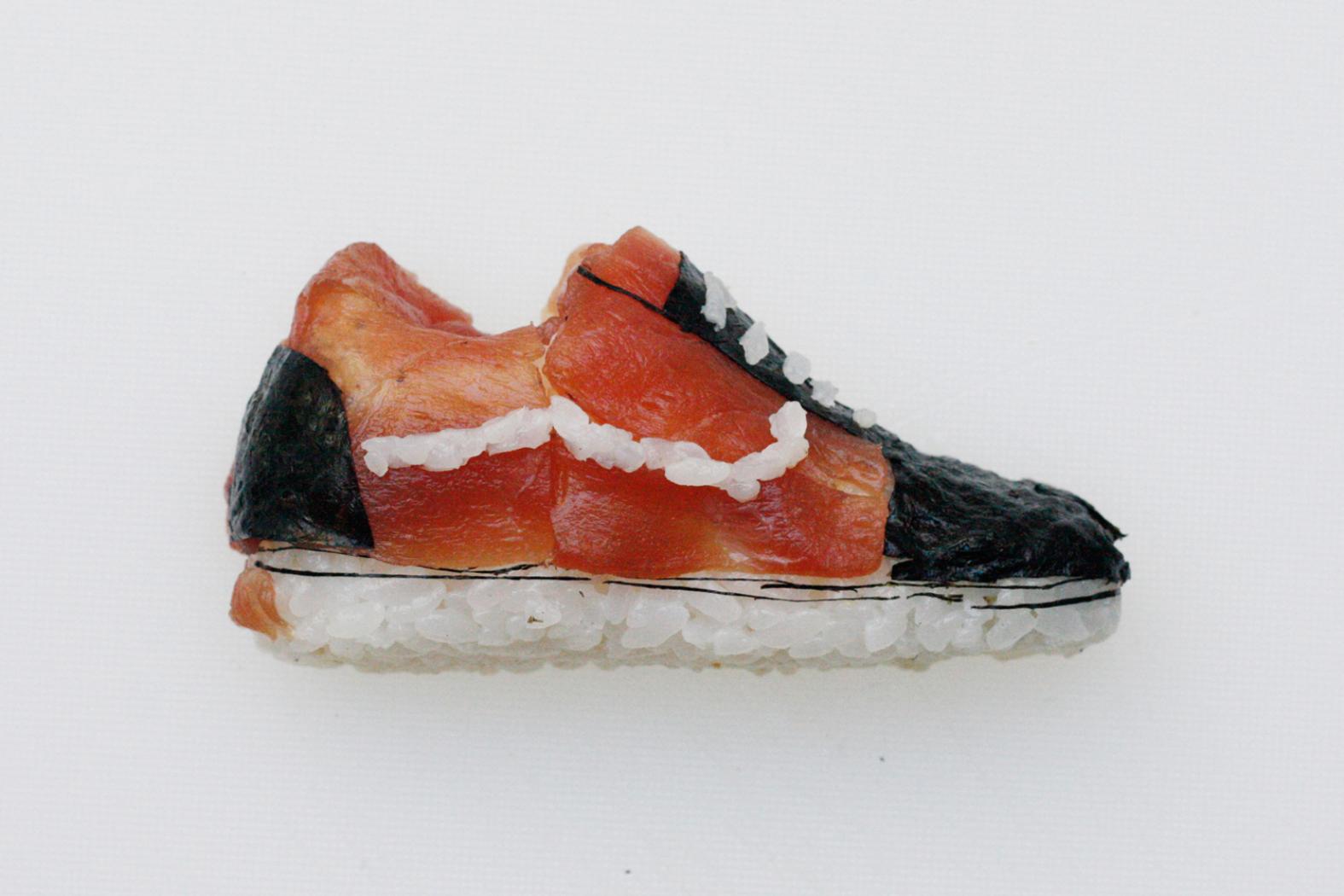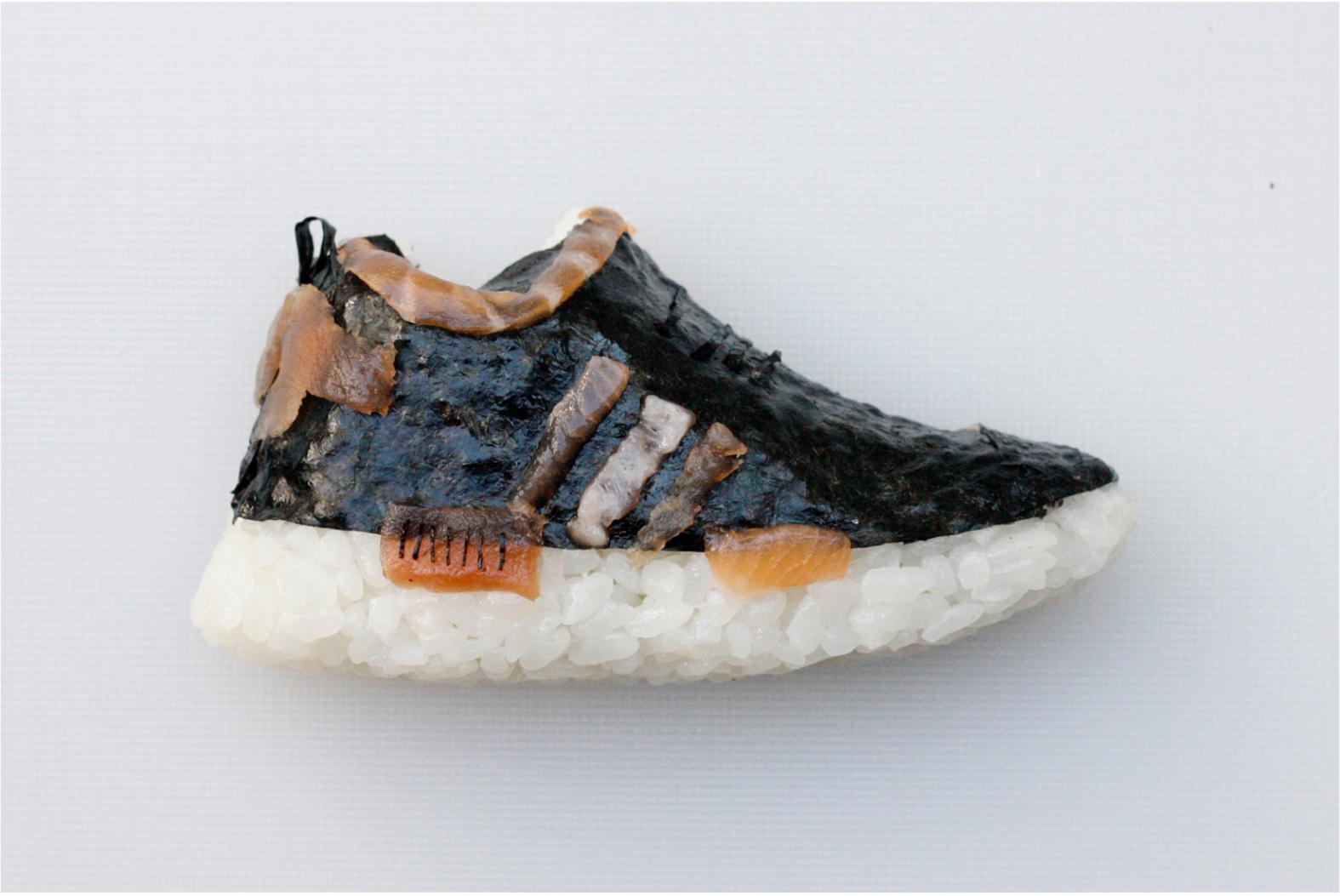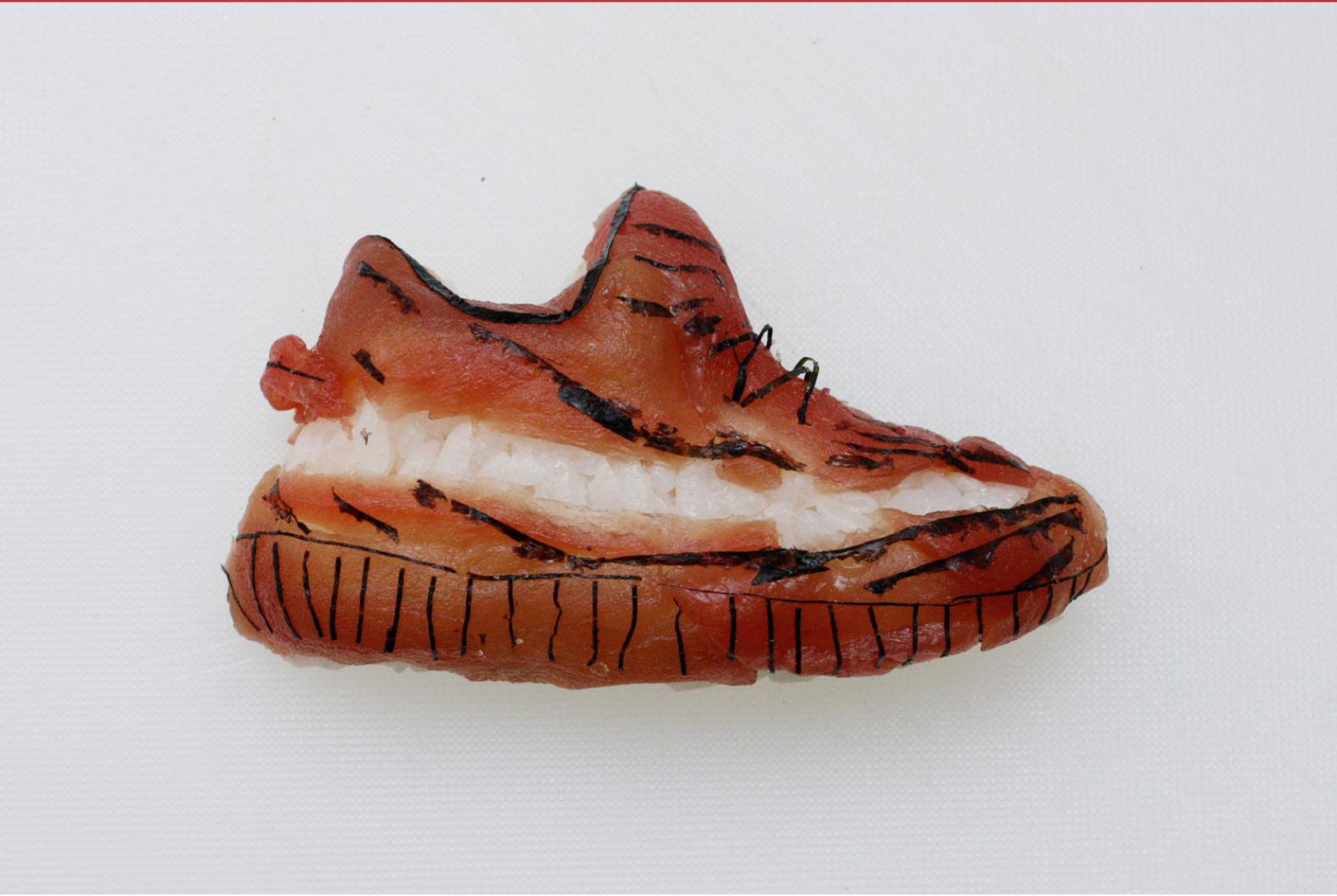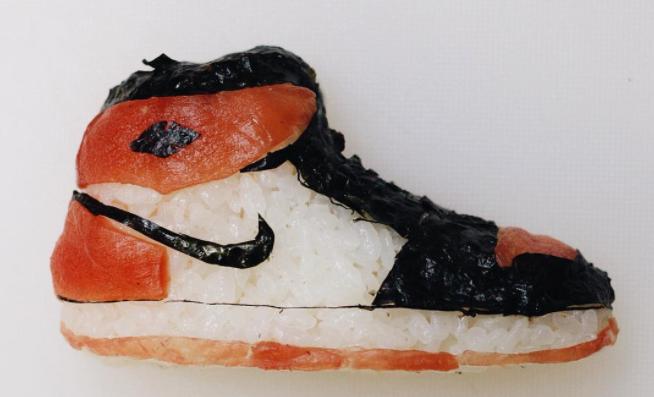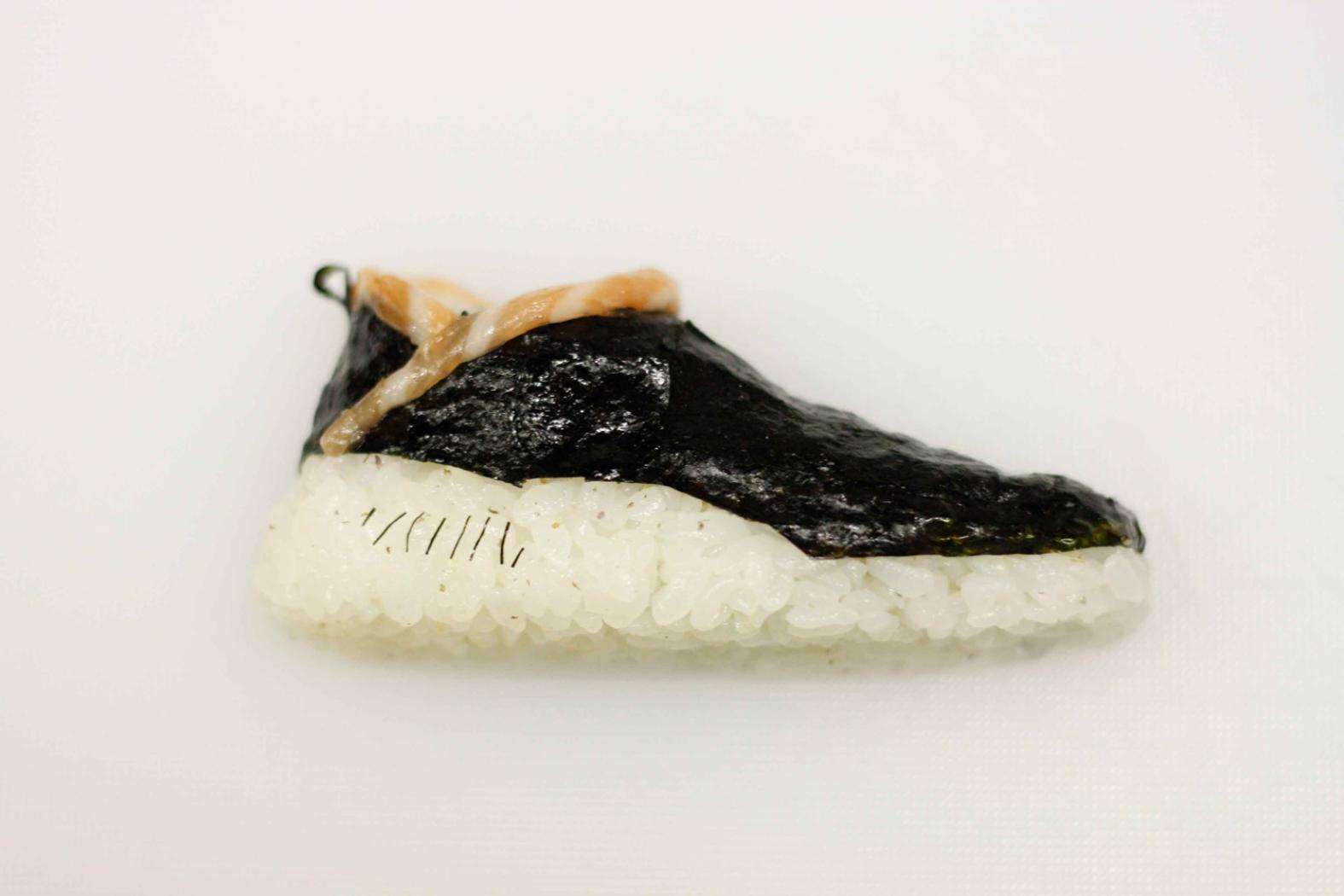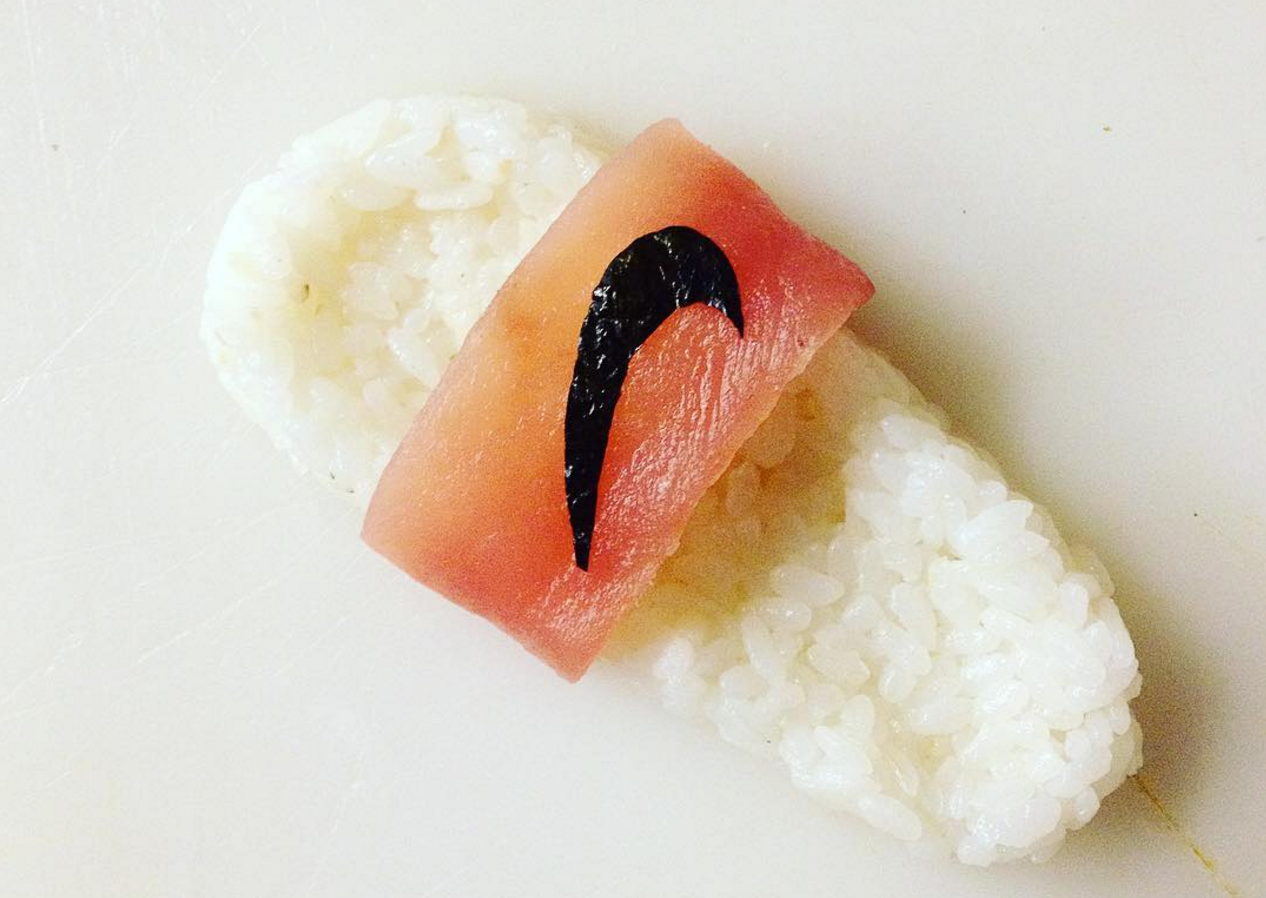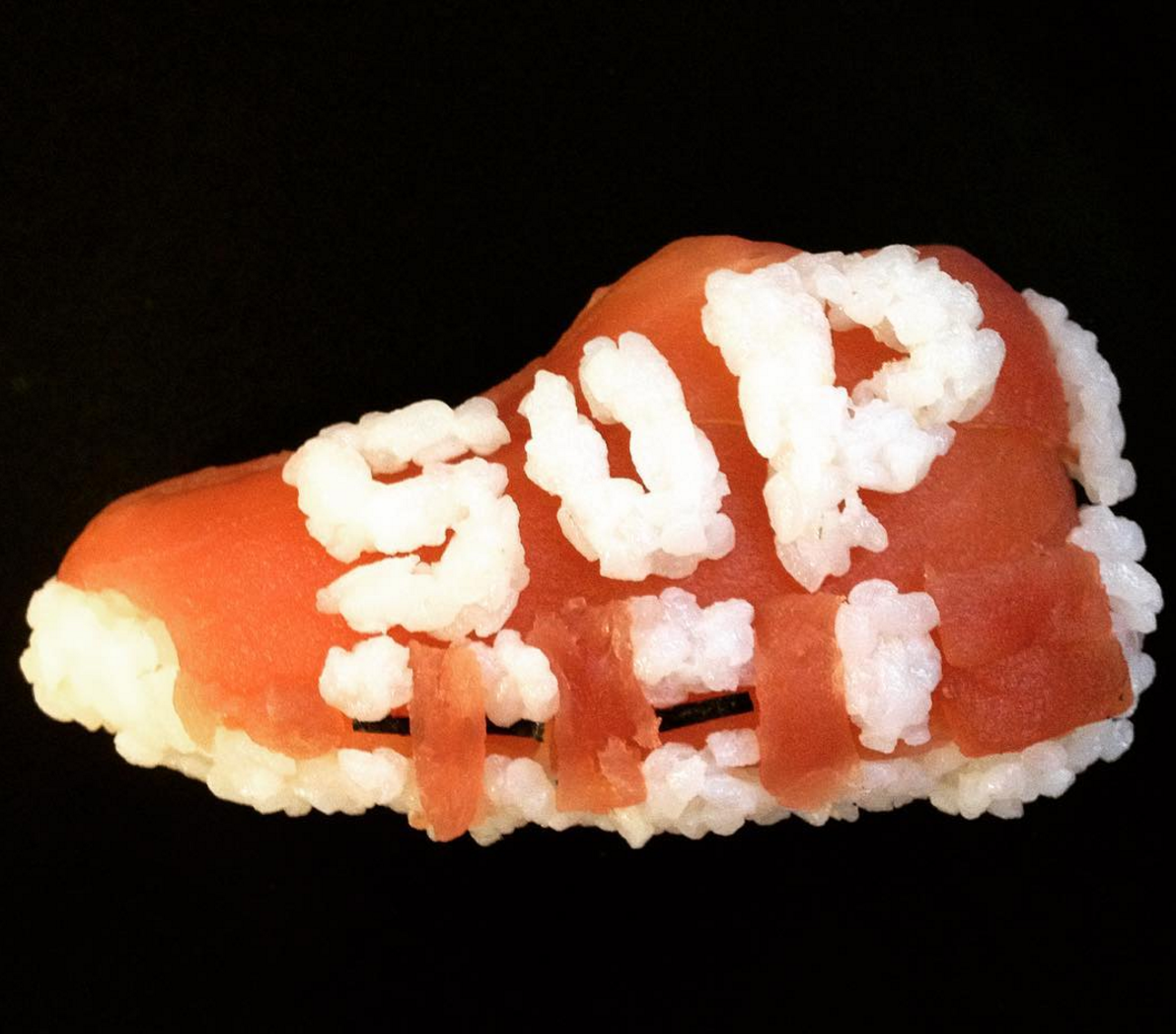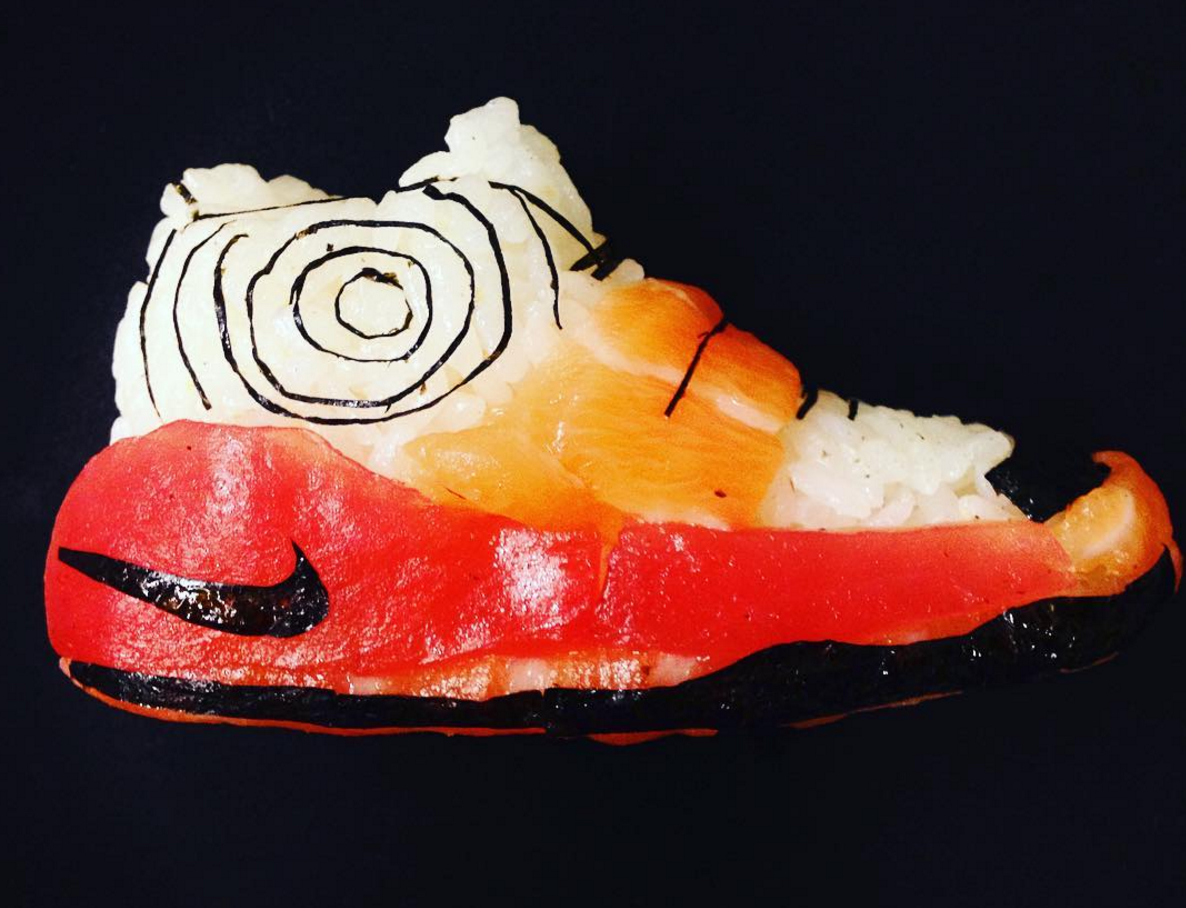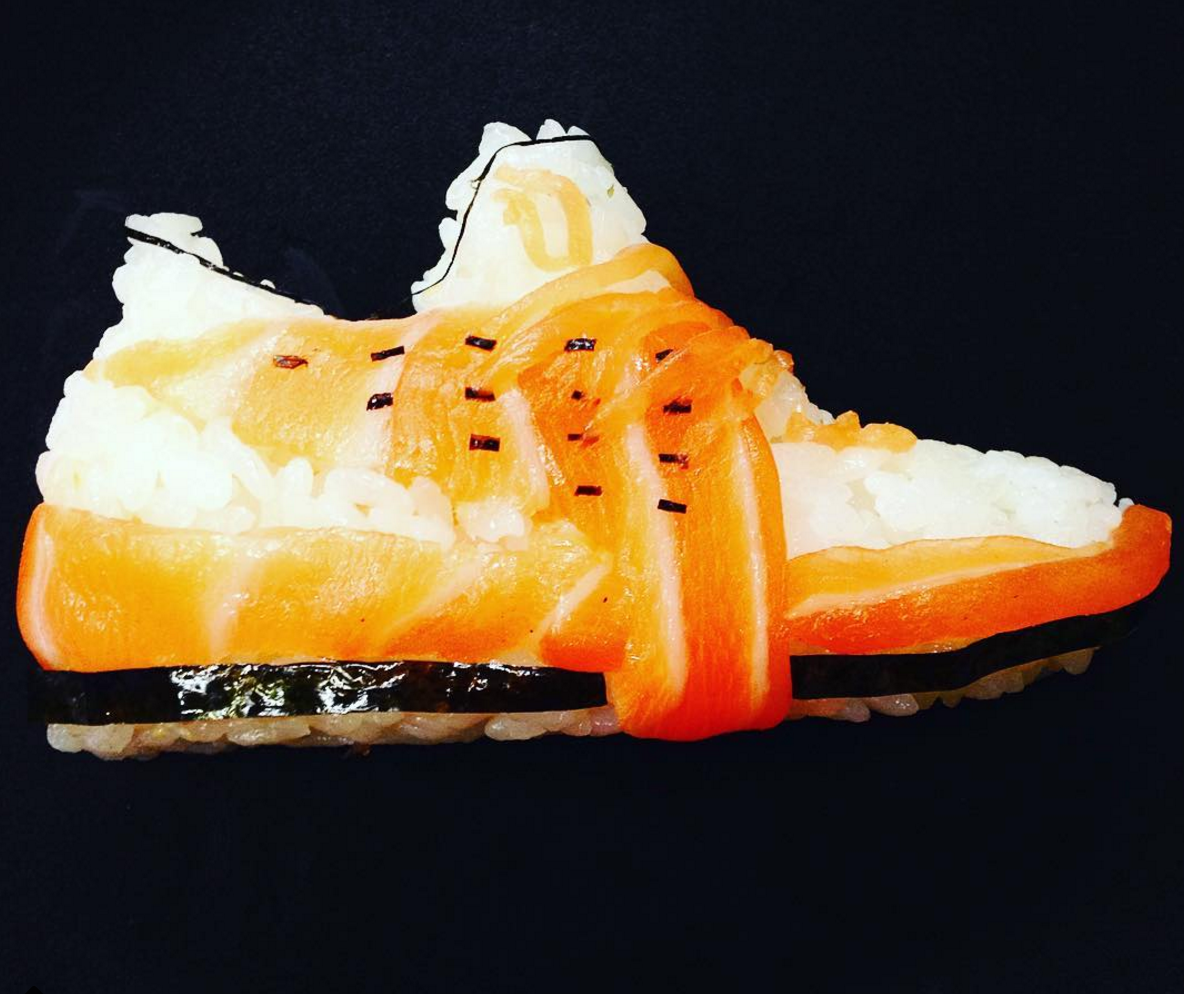 Safe to say, I'm a fan. Who doesn't love a good pun?
[related align="right"]
You can follow Yujia Hu on Instagram, here.