Time and time again, I've tried to make myself like lemon desserts.
I've tried mousses, cheesecakes, trifles, cakes – you name it, but still my taste buds reject lemons in any dessert form. In cocktails it's fine – I love myself a good margarita, and I also love lemony-goodness in most things savoury. This is why it frustrates me. Why can't I make myself love lemon desserts?
Annem doesn't not like food. Fact.
I want to see if you can force yourself to love something – to truly hate something at first and then wean yourself onto it.
Most lemon desserts I've encountered in the past simply don't hit the spot. My mouth interprets the lemon flavouring like I'm eating some kind of cleaning product. Like a cupcake covered in Cif (or Jif as I still call it).
It smells clinical, and therefore my taste buds associate lemon 'flavouring' in the worst possible way.
It's rare for me to not like dessert, so I'm on a mission to cure myself and ensure that I have all desserty bases covered, and learn to accept dessert in all shapes and forms by forcefully introducing lemon to my sweet palette.
Mission lemon, here I come.
Below, I have listed 5 different lemon desserts, which I have rated on my Annem-o-meter scale™, with 1 being 'ohmygodtakeitaway' disgusting and 10 being 'ohgodyesimcured' awesome. There must be at least one lemon dessert out there somewhere that I can make myself love!?
If you have any suggestions on which lemony dessert I should try, please post them in the comments below and I'll add in any updates sent in by you all.
1. Mr. Kipling Lemon Slices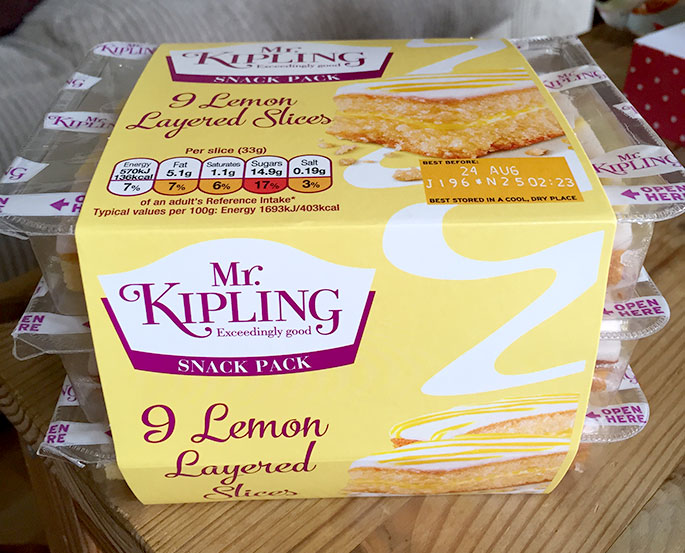 As a big Kipling fan, I really thought that this could be the quick sugar fix I need to slowly ease me in. How wrong am I! I would definitely never choose to buy this again, the icing is sickly sweet and the sponge doesn't do much for me either. Give me Kipling's Angel Cake over this, any day! The cake does comes in nifty little cartons though, so perfect for popping into your handbag as an emergency snack.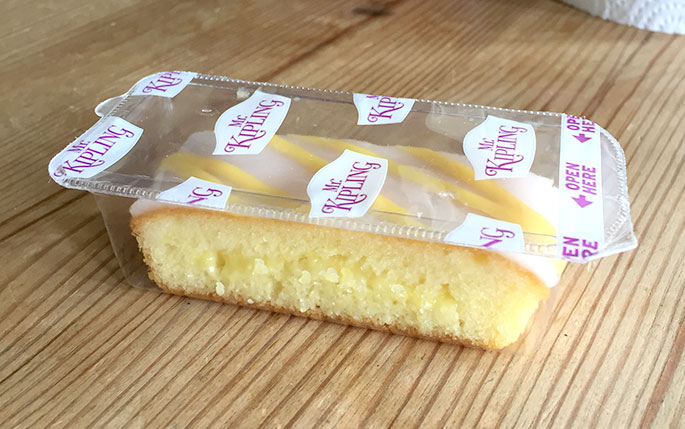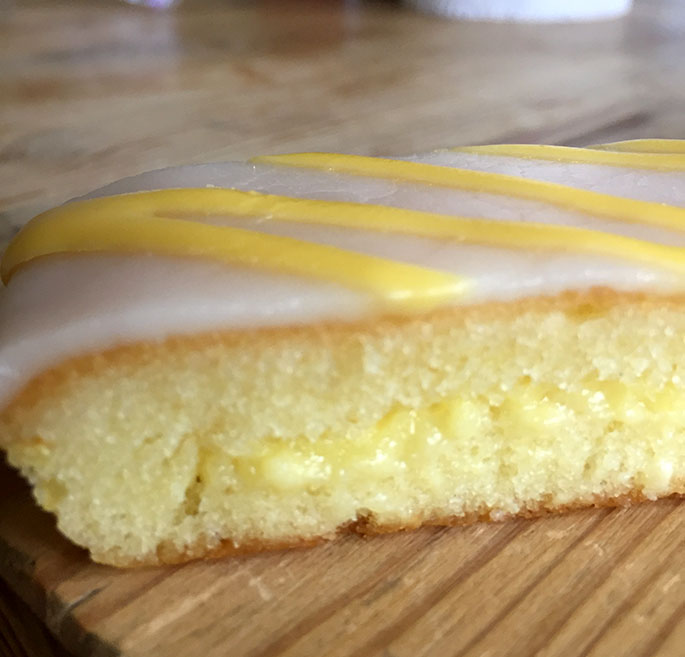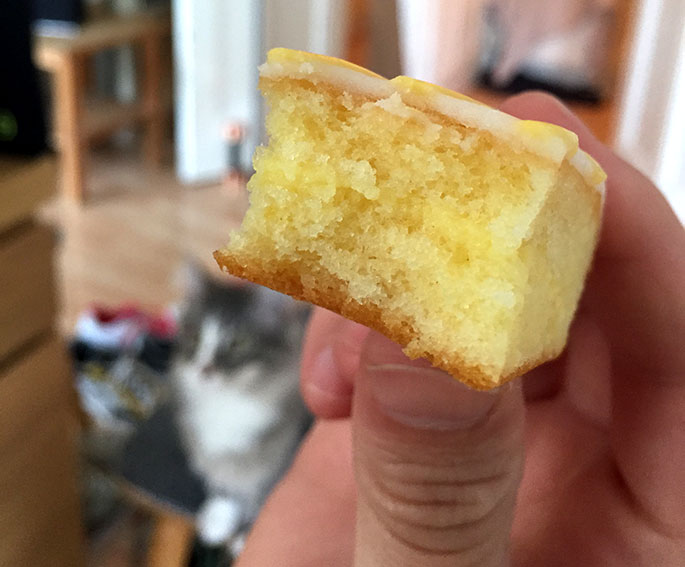 Verdict: The lemon flavouring is quite pronounced but not zingy. It's this type of flavouring that makes me think of cleaning products the most. Ugh.


2. Marks & Spencers Lemon Sponge Roll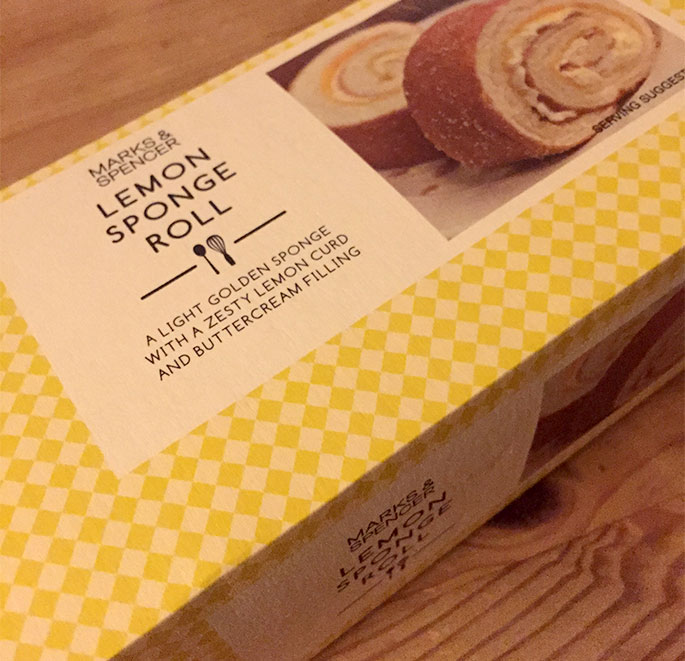 M&S rarely disappoints, so when I saw this lemon sponge roll in store, I thought it looked pretty appealing. I dig the packaging, and the tiled yellow design. But then I open it up and it looks like a burrito wrapped in plastic.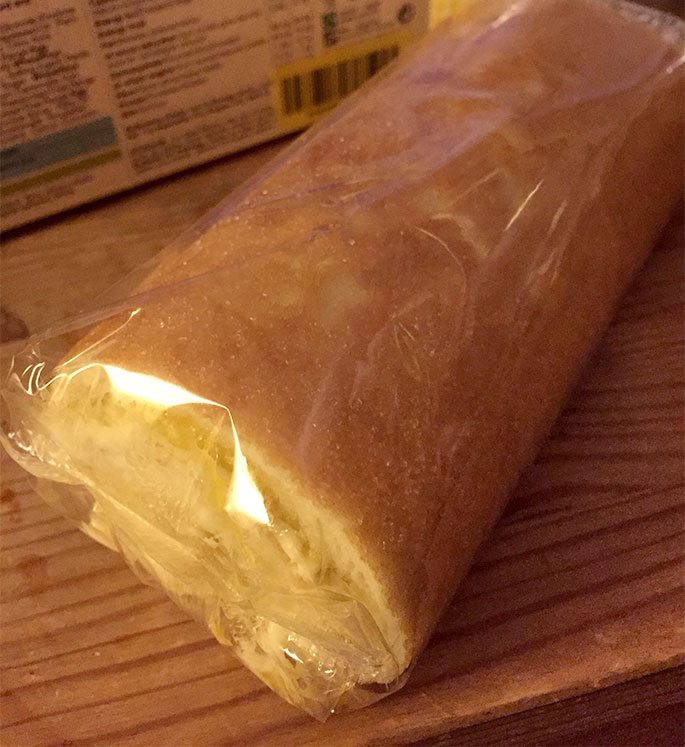 As I take my first bite, my initial thoughts are that the moisture is good. The lemon curd is definitely something I can get behind if I was going to get behind lemon desserts at all. The buttercream melts into the curd as you eat it for a delicious effect.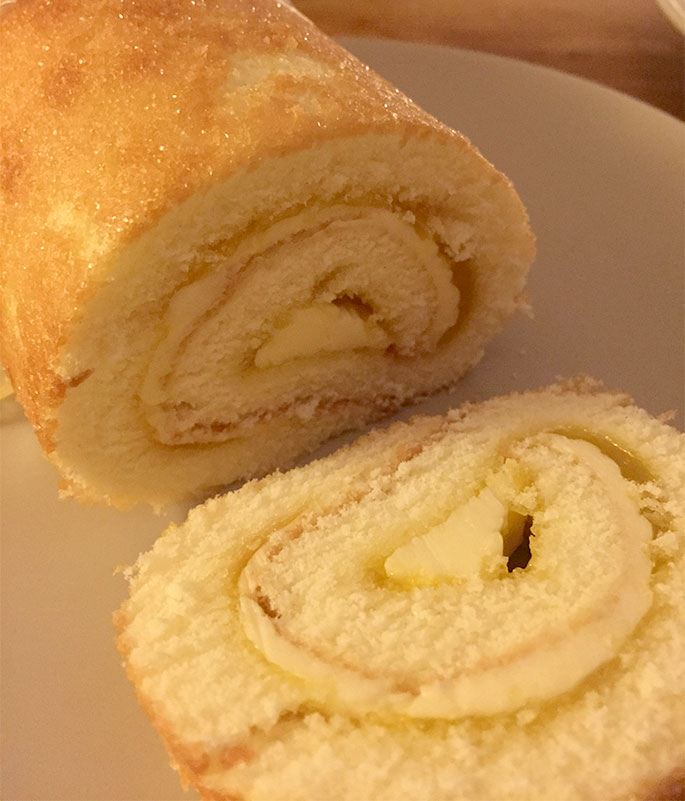 That said, sponge rolls really remind me of kids birthday parties. I've yet to come across a restaurant that has 'sponge roll' on their menu as a dessert option that people would want to order. Sponge rolls in my mind are to be eaten with ice-cream, or custard, or with tea in place of biscuits. Or like a burrito…
But… that's a blog for another time. One day, I will attempt to make a 'gourmet' sponge roll cake for the 'recipes' page. (Watch this space).
Verdict: This isn't terrible. I'd certainly not buy it again, although I'd eat it at a party if I was hungry and this was the only cake available. Whilst the lemon is nicer than usual, I am still left with an unsatisfactory feeling. This hasn't cured me at all – in fact, it's the kind of cake where you're left with a sad feeling that you've wasted your daily limit of cake allowance.


3. GU – Lemon Cheesecake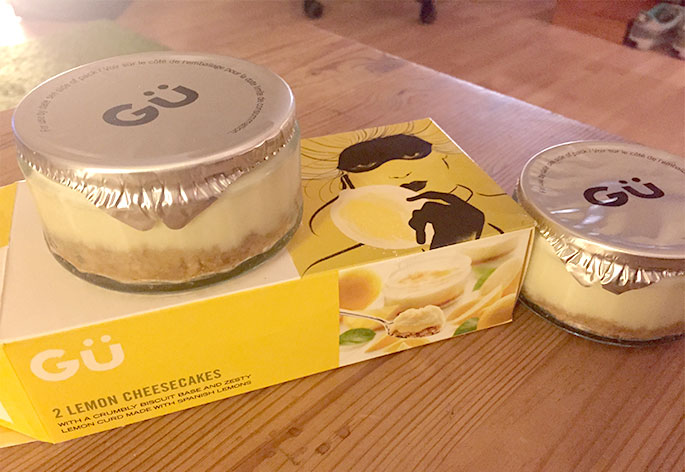 Now, I've had my fair share of rants about GU pots before, so I wasn't expecting much here – but I thought I'd give this the benefit of the doubt. This was quite simply so gross to me, that it doesn't even deserve to officially be on the Annem-o-meter. I just don't understand why the people behind GU think making desserts at maximum sweetness is the way forward! Sweet is good, but this is sweet-to-the-max, leaving a disgusting after-taste as well as the need to stop after just 2 small teaspoons.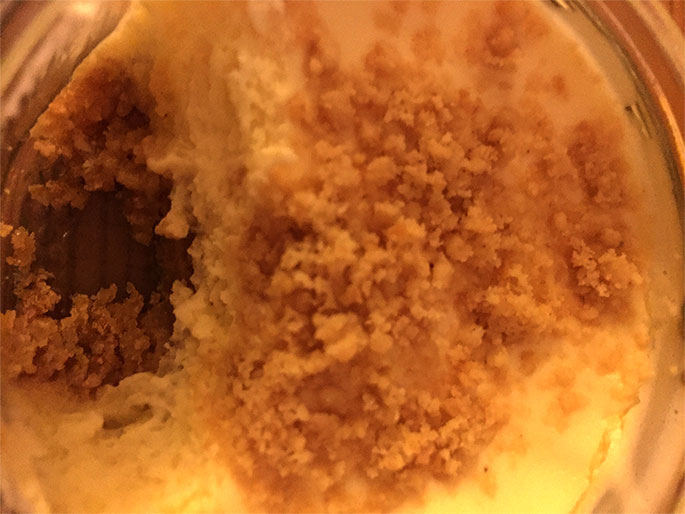 Pair that with the fake lemon flavouring (with added slight zing) and this cheesecake is all wrong. Totally wrong. Bad. Terrible.
And, people behind the GU desserts? THIS IS NOT A PROPER CHEESECAKE BASE. Cheesecake bases don't crumble. This is not a 'Lemon Crumble' it's a friggin' Lemon Cheesecake. Stick to the plan! It is all about that base remember? I wish I had never tried this.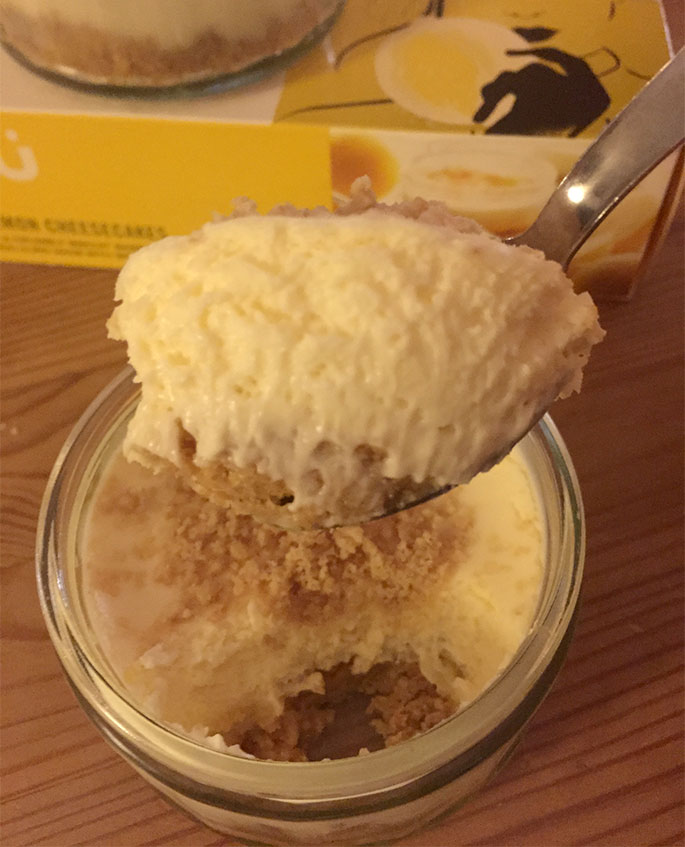 I give this a zero.


4. Sainsbury's Taste The Difference – Lemon Curd Yogurt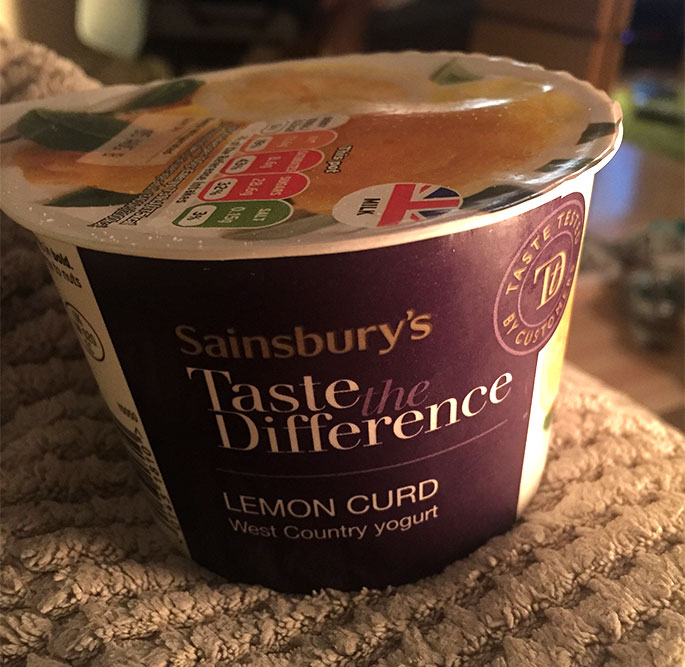 I don't really know what I was thinking, or expecting here. I went by the fact that it was Sainbury's Taste The Difference range, and the packaging looked fancy. That, and as discovered with the M&S sponge roll, lemon curd seems to be a winner if I'm going to fall in love with lemon desserts at all, even if it's just 'lemon curd' flavouring. The first thing I notice about this dessert is that it smells exactly like Jif. Albeit slightly less chemically, but I swear to Cheesus – it is Jif. Even the way it looks. You could be mistaken for thinking it is Jif. Here's a comparison shot: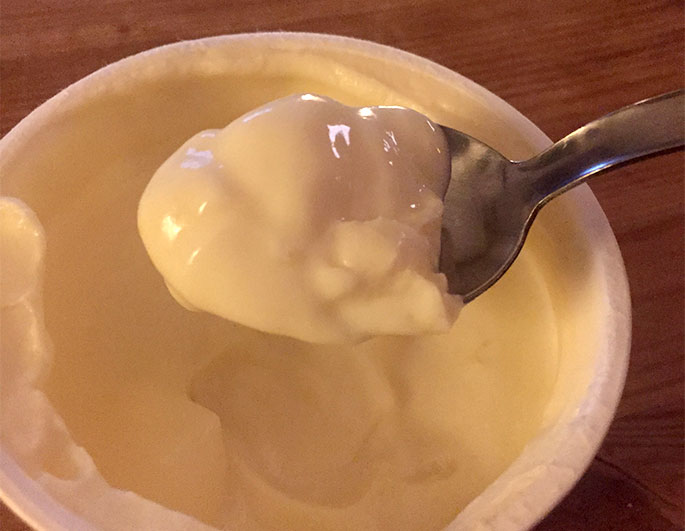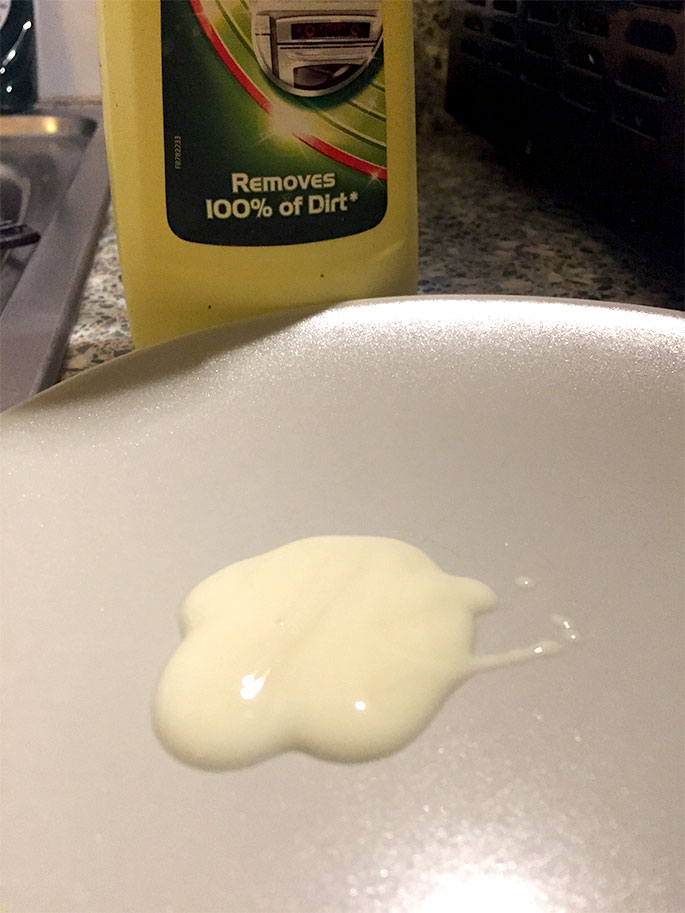 As I spoon a bit into my mouth, the creaminess kicks in which is delicious, but then a yucky zing comes through and once again, lemon has ruined a perfectly good dessert. The Annem-o-meter has been set at 1…. Because the GU cheesecake was still more of a disappointment.


5. Lemon Tart from The Akeman Inn, Kingswood
Having tried lots of store bought lemon desserts, I decided it was worth trying a dessert lovingly made by the hands of a restaurant chef. My family are from Buckinghamshire and on a fine, sunny Saturday afternoon we drive over to The Akeman Inn, which is a lovely little pub/restaurant just past Waddesdon Manor. After having a huge meal (which also includes starters) we decide to take things to 3 course and order a selection of desserts. Their special for the day is conveniently the Lemon Tart. I have to try it.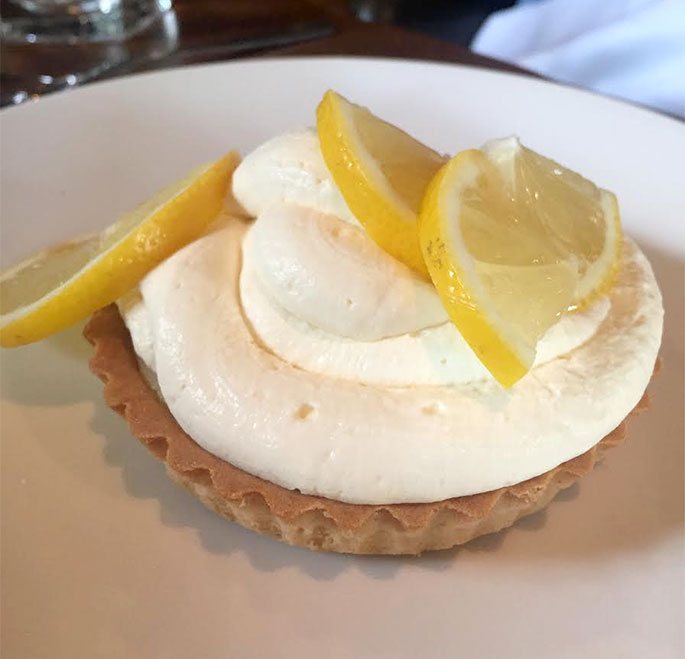 This dessert looks beautiful when it comes out, and I'm glad to see more cream than a sticky pale yellow syrup on top. (I also ordered the Eton Mess as back up dessert, just in case). 
As I take a spoon and get through the crunchy pastry, I notice underneath the cream there is a layer of sticky syrup. Argh.
Still, I go in for the kill and the cream is delicious. Light and airy, just how it should be, BUT – and of course there is a but – the lemon flavour is too overpowering. Eton Mess to the rescue it is.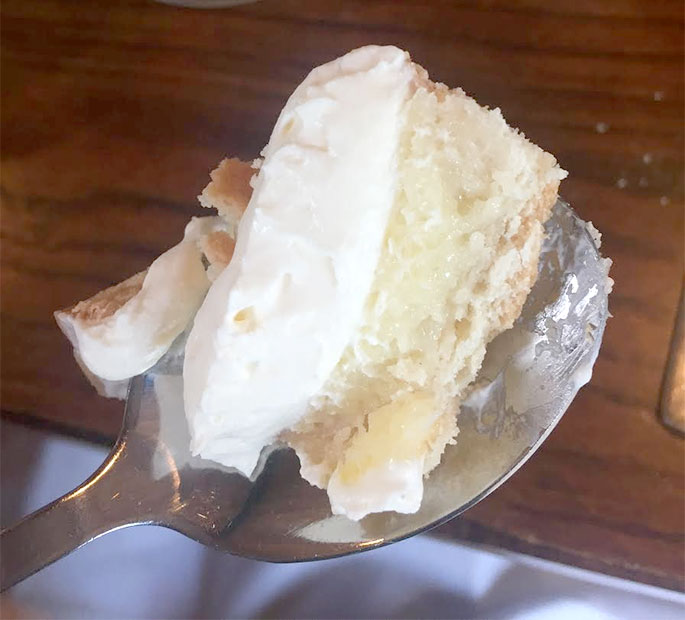 See that layer under the cream? That bit is gross. Just the pastry and the cream would have been perfect. My brother on the other hand loves lemon desserts, and wolfs this down so I'm sure to a lemon lover this dessert is heavenly. Kudos to the chef, the pastry has the perfect crunch and isn't too dry. Still, verdict due to the zingyness from me is a 7. Which is generous. Because I like The Akemann Inn. Go there if you're in town. 

6. Homemade Hummingbird Lemon Loaf
After the failed attempts of liking lemon desserts above, I called in the help of Hummingbird. I received the cookery book for my birthday last year, and obviously the lemon cakes are the pages that normally get skipped. I'm hoping this can be the lemon cake I finally like. I start by slowly folding in the ingredients together (hurrah for my new Kenwood mixer!) See Instagram video below.
And voila! A lemon loaf cake is born.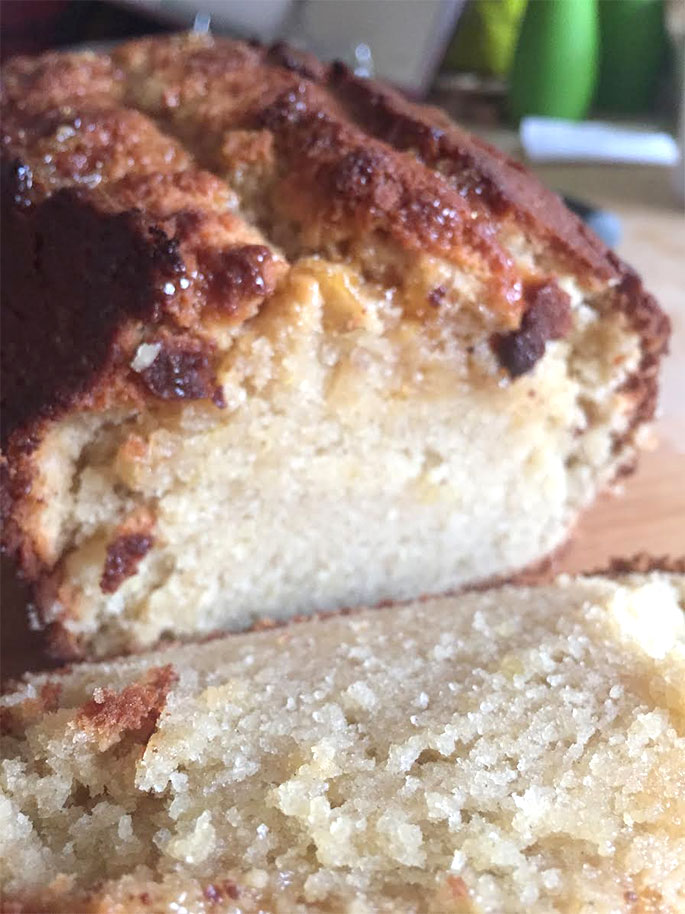 First reaction – I wish I had ignored the lemon syrup part of the recipe. This cake is delicious. It's moist, it's soft and it's spongey. It has the faintest lemon flavour and this is perfect for me! It seems a light hint of lemon is acceptable for my taste buds, but the syrup mixture consisting of sugar, lemon juice and zest on top is ruining it. It adds that zingyness I dislike and just makes my fingers sticky which is annoying. I'm happily tucking into the centre though!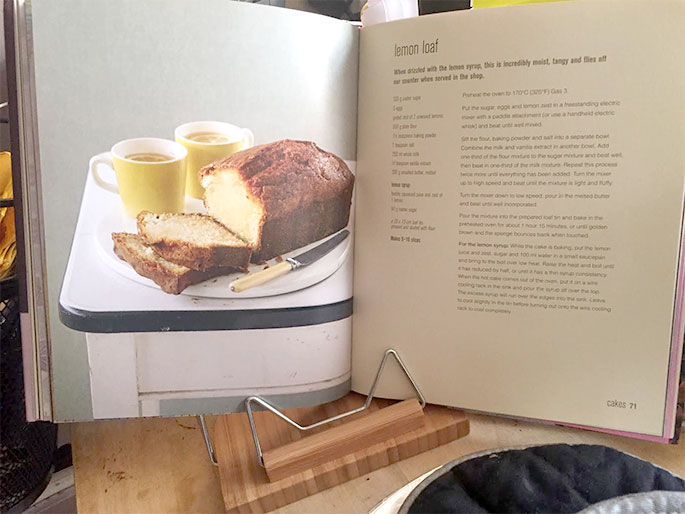 Verdict – this is still not a dessert I would go out of my way to buy, or bake again but I certainly like it (minus the syrup). Hummingbird have nailed the light sponge with a faint lemon flavour and the texture is divine. I'm giving this a rather generous '8' as the competition wasn't exactly great, and for a lemon cake this isn't bad.

Lemon Desserts Conclusion:
This hasn't gone entirely well. Bar the Hummingbird recipe I baked at home, it appears that my quest for lemon desserts will just have to continue…
If anyone has any suggestions for me to try, please let me know in the comments!