Throwback to last Christmas and I launched a #CheeseNotChoc campaign for the Cheese Advent Calendar.
I did it for the love of cheese, and never imagined in my wildest dreams that you would all show me so much support. It was very overwhelming and I was thrilled to see a whole army of cheese lovers keen to see cheese in all the places that chocolate usually dominates.
WELL, guess what?
WE MADE IT HAPPEN!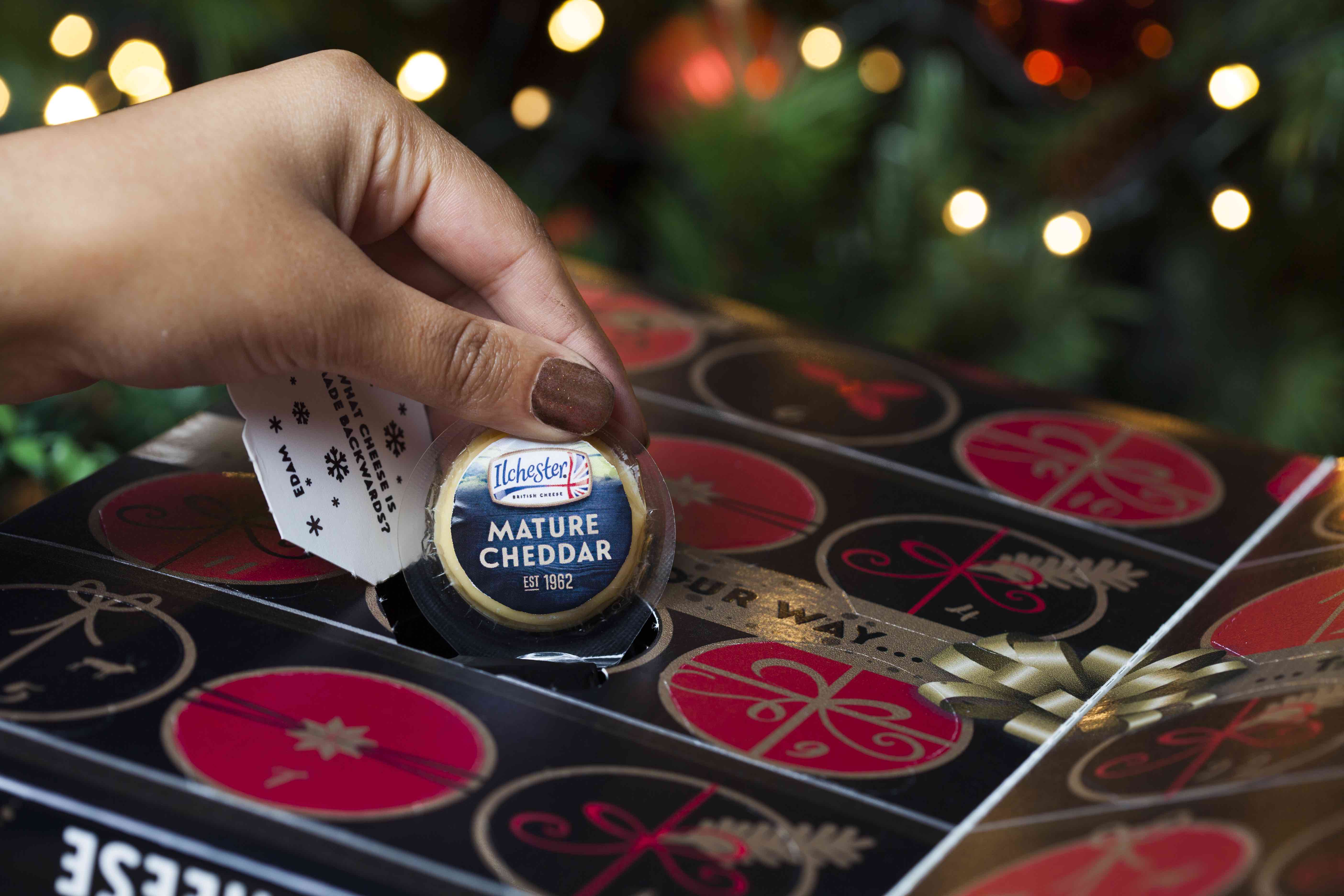 I'm working with a brie-lient company called Norseland, Ilchester who make incredible products, including the delicious Applewood which I've piled in my sandwiches as a fan for years! The calendar will be stocked nationwide at Asda stores across the UK from November 9th.
What's in it?
The calendar includes 24 individually wrapped cheeses, with 5 different varieties!
Jarlsberg® – Famous around the world for its distinctive sweet and nutty taste and its large, round holes. Smooth, distinctive and rounded, it has a hint of sweetness and a unique flavour.
Applewood® – A real English treasure. Applewood® is made from west country cheddar with a delicate smoky flavour and a lovely smooth texture, all finished with a dusting of paprika for good measure.
Mature Cheddar – Ilchester's Cheddar comes from the West Country near where Cheddar originated in the Mendip Hills. Take a bite and let the creaminess melt into your mouth, with earthy tangy notes.
Red Leicester Cheese – Smooth and Nutty! Add a splash of colour to your cheese board with this traditional English cheese based on a classic Cheddar recipe.
Wensleydale with cranberries – Traditionally made with a smooth and creamy gold award winning Wensleydale. It is a creamy white and slightly flaky cheese, this Ilchester version is perfectly paired with juicy sweet festive cranberries.
All suitable for vegetarians. 
….and YES, it does have to be refrigerated. The calendar has a unique 'book style' packaging design, allowing one half to be torn off after the initial 12 days of Christmas to maximise fridge space.
Available to buy for £8 at selected Asda stores from November 9th, make sure you sign up here to be the first to hear when it hits shelves.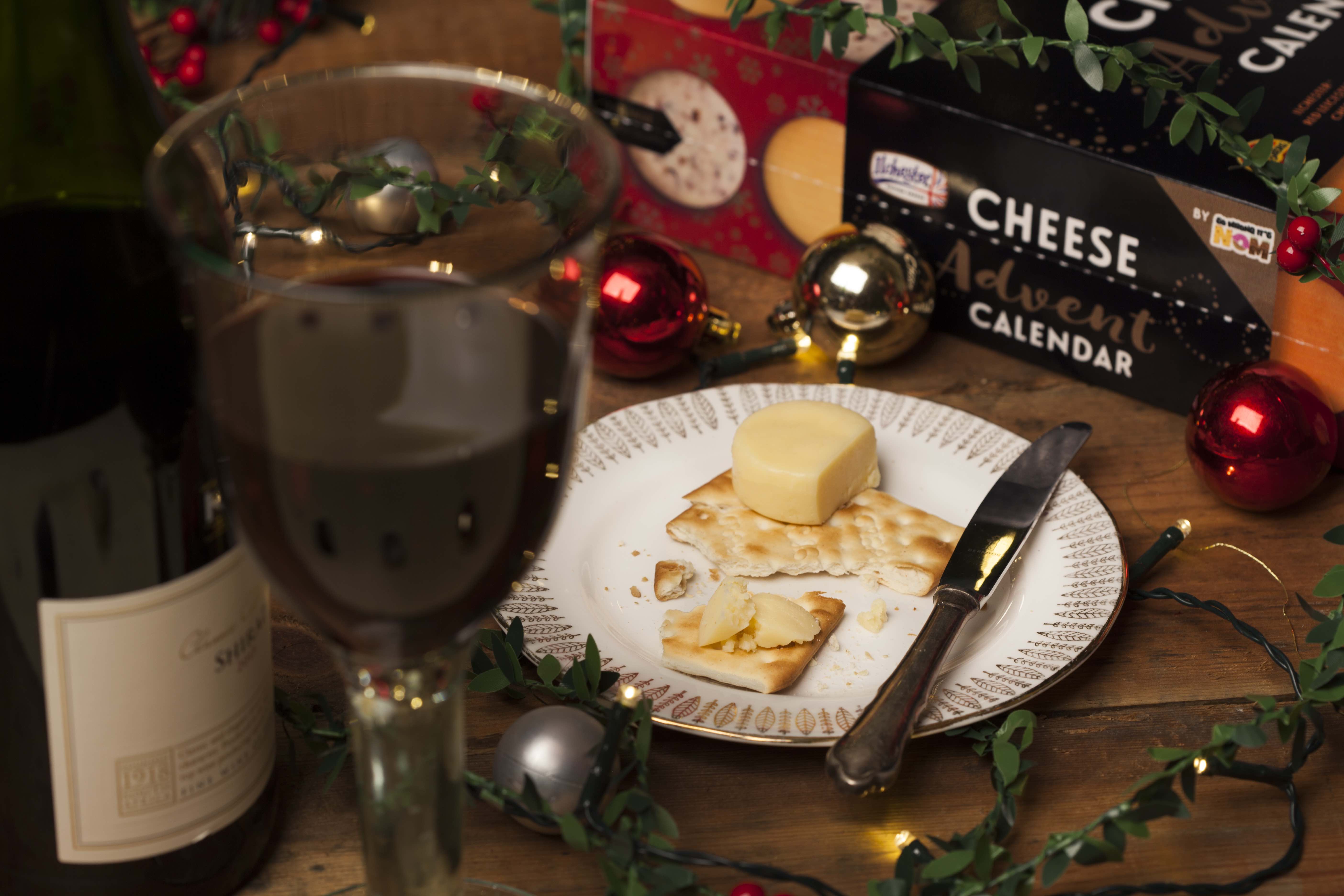 US, Canada, Australia, Europe and rest of the world
…you have not been forgotten. Your support means the world to me and some very important people have told me that if the calendar performs well here in my home country, they'll soon be heading your way in no time. I apologise from the bottom of my cheesy heart that you can't have it this year. I have every intention of bringing it your way, and would appreciate a Tweet to @SoWrongItsNom if it's something you WOULD buy. The feedback is always so valuable and helps when it comes to conversations from suppliers to retailers. I'm learning as I go along and hearing directly from you never goes unnoticed. Remember, here's instructions to make your own too!
Lots of love and cheesy vibes,
Annem (PS- Keep Tweeting #CheeseNotChoc and help spread the word!)