The Cali Croissant, brain child of Mr. Holmes Bake House has landed in Los Angeles. The bakery is already renowned for their infamous 'Cruffin' and it looks like this marriage of a croissant and sushi is another match made in heaven.
The buttery croissant is filled with smoked salmon, nori, ginger, and wasabi. It even comes with soy sauce on the side for dipping.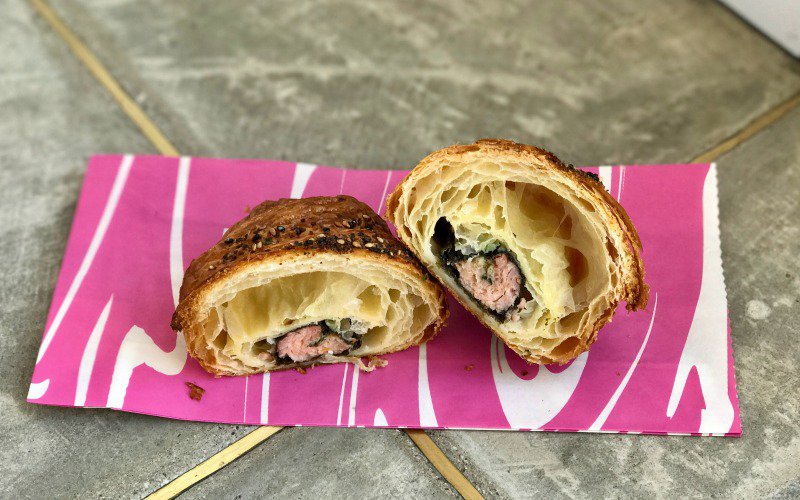 For anyone that has their arms up in the air about bastardising sushi or croissants, here's my message to you: Live a little!
This is exactly what food is all about – experiment and enjoy. Who says breakfast can't be dinner? That McDonalds fries can't be dipped in milkshake? There are no rules when it comes to food, and if you keep this in mind then culinary magic will happen.
Since I'm in London, I won't get to try it – but if you happen to be in LA please Tweet me a photo of you eating one so that I can drool. Bonus points if you try a Cruffin too.