Holy macaroni. A cheese loving couple tied the knot, and threw a big macaroni cheese themed wedding at Glasgow's mac and cheese festival… and I'm gutted I wasn't invited!
Newlyweds Emma Mykytyn and Mark Murphy love the cheesy dish so much, that they celebrated by adding pretty little cheese themed details throughout the entire event. From the bouquet, to jewellery, the cake and more… everything had a MAC-nificent twist. (Sorry, this post may contain many puns).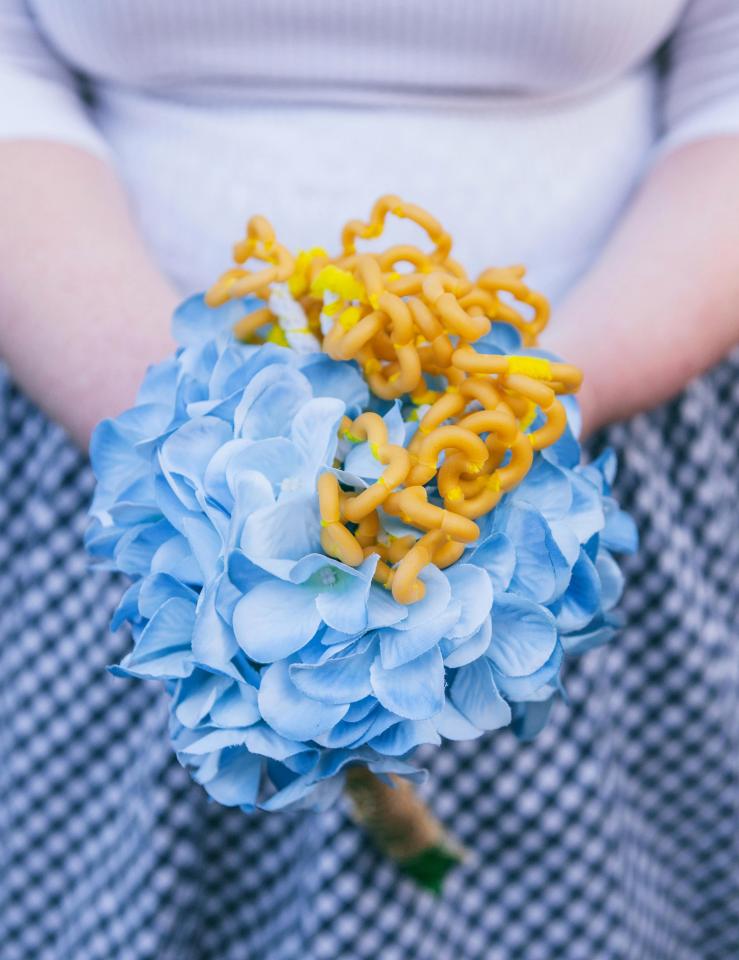 Emma wore some super cute macaroni earrings and hairclip, and even had macaroni sprinkled in her bouquet. The pair were even showered with macaroni confetti following their nuptials.
There was a "macaroni cheese cake", which cheese lovers will brie sad to hear was actually crafted from chocolate and jelly beans to resemble macaroni cheese.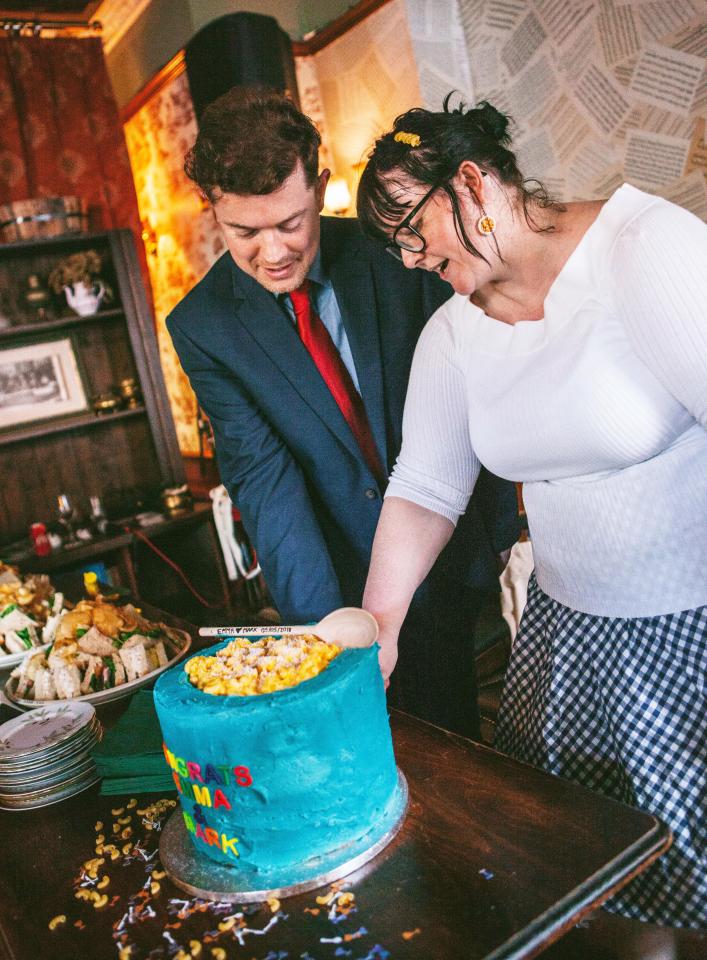 No wedding is set without some entertainment, so of course –  Mr Macaroni, the mascot for pasta brand McIntosh –  stood beside Mark, wearing macaroni cufflinks, as his best man.
I'll be honest, the cynic in me wonders if McIntosh paid for this wedding as part of a PR stunt, but I really hope their love for macaroni cheese is genuine…
Emma comments:
"We have been engaged for years, and every time we save up for a wedding we spent it on holidays or other things. So about three months ago we decided let's just get married at the festival. Everyone had a good laugh about it and the people who knew us were hardly surprised because it was a bit off the wall – like us."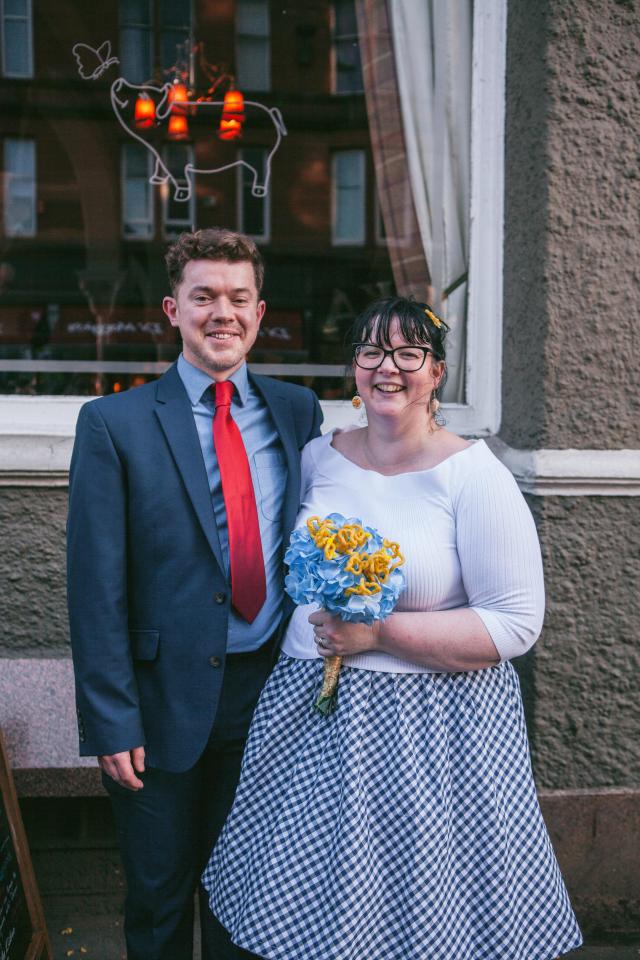 Megan Markle and Prince Harry, pay attention…