Blueberries are well and truly in season, so this week I was thrilled to get my hands on a berry bargain that had me grinning with joy all day.

Halls Green Grocers based in Holcombe Market, North London were selling a huge box (2.5kg) for a jaw dropping price of £2.50. I was so thrilled at the prospect that I made blueberry pickle, blueberry cake, blueberry smoothies and then I decided to start thinking about Christmas. Borrowing a recipe from my uncle, I set about making a batch of blueberry brandy, ready to sip when the temperature drops and the festive spirit kicks in.
This recipe is incredibly easy, a case of whacking everything together into a mason jar and letting magic happen over the next 3-6 months. If you make yours now, it can be a lovely Christmas gift and can also make a delicious base for your very own Kir Royale!
Ingredients to make Blueberry Brandy
500g blueberries (note this recipe can be used for any other fruit. I'm thinking pineapple next!)
250g sugar.
500ml or 50cl cheap brandy. You don't have to use any fancy plonk since the fruit will transform the flavour.
4 cloves.
1/2 stick cinnamon.
1/4 teaspoon of mace (optional but recommended)
Half a lemon's peel + 1 thin slice.
Note: blueberries aren't as potent as pineapples, quince or other fruits – and it's nice to have a bit of bitterness or sourness to offset the sweetness. That's why I've added half a lemon's peel and a thin slice. This will allow the resulting flavour to be more complex.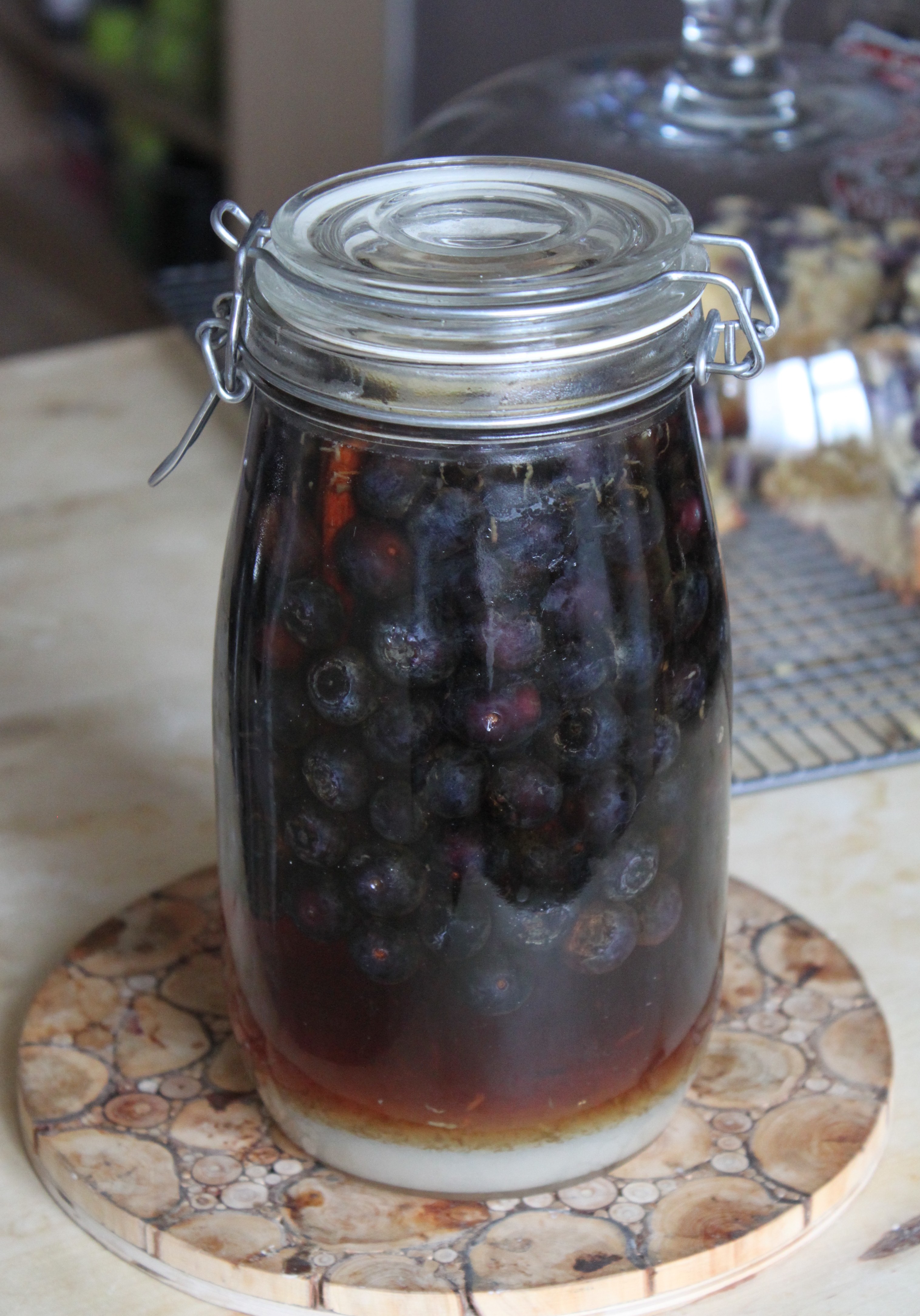 What do to after 3-6 months has passed.
When time is up and you're ready to drink, strain the mixture through a muslin cloth. Then simply pour into a bottle and seal.
Voilà!
Drink neat, with or without ice or as a delicious base for a cocktail.