Cheese Cracker
I am so excited to introduce : The Cheese Cracker!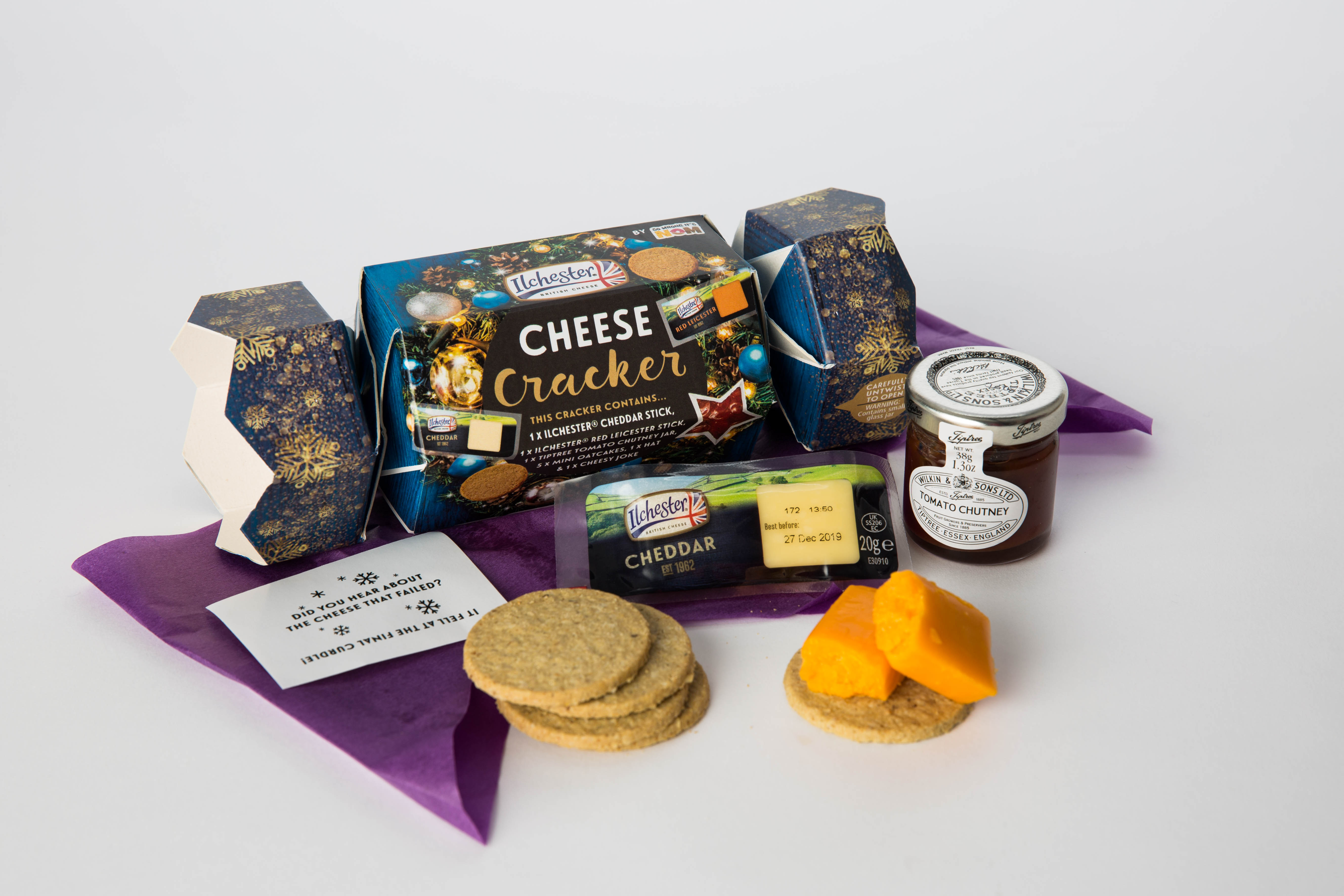 It's an idea I had which I thought you all might like, but in order to convince a retailer to take a chance on stocking it – I wanted to make sure:
That you would buy it!
….and if you would, that it includes items you love.
Last year, nearly 4000 of you casted your vote on whether you would purchase it, as well as giving us your feedback on the items inside, below. I pleased to say that all of your feedback was carefully considered.
It's a UK only launch, and available from Asda, Sainsbury's and Ocado for £3-4 (dependent on retailer).
You've got:
Two sticks of cheese. One is Ilchester Cheddar Cheese made in the West Country near the Mendip Hills, and the other is Ilchester Red Leicester which has a lovely smooth and slightly nutty taste.
There's also a personal-sized jar of Tiptree Tomato Chutney.
Five mini oatcakes
One hat
…and of course. What's a cracker without a cheesy joke?!
To me, this is the perfect icing on the cake. In the calendar you have 24 pieces till Christmas Eve, and with the cracker – you can treat yourself on Christmas day!
I'm told that culturally crackers are a very British thing. Lots of Americans have mentioned that the concept of a Christmas Cracker doesn't exist in the US. Is that true for your country too? Let me know where you're from and if this is something you would buy by Tweeting, Instagramming, or commenting on Facebook posts!



It will go on sale in November, and you can also sign up to the newsletter below to be the first to hear about any of my cheesy inventions.